A good display play a key role not just have the capabilities to display brilliant colours that arouse visual sensation but also important in protection the vision of the users. With tons of display available in Malaysia varying in size, brands and price tag, multiple display manufacturer has pushes the display boundaries towards 2K and 4K. Although such display can enhances visual experience during gameplay or working with multiple windows, a good display also have to fit the criteria for being not too pricey while getting things done. Dell has recently launched a 25 inches display UP2516D, but does it fits in our criteria to be nominated as a good display?

Dell UP2516D specifications:
25 inches
16:9 aspect ratio
IPS display
2560 x 1440 resolution at 60Hz
1000:1 ratio
300 cd/m2 brightness
170 wide viewing angle
10.7 billion colours
LED light array
Integrated audio output
39.8cm x 56.8cm x 20cm
4.04kg
RRP:RM2119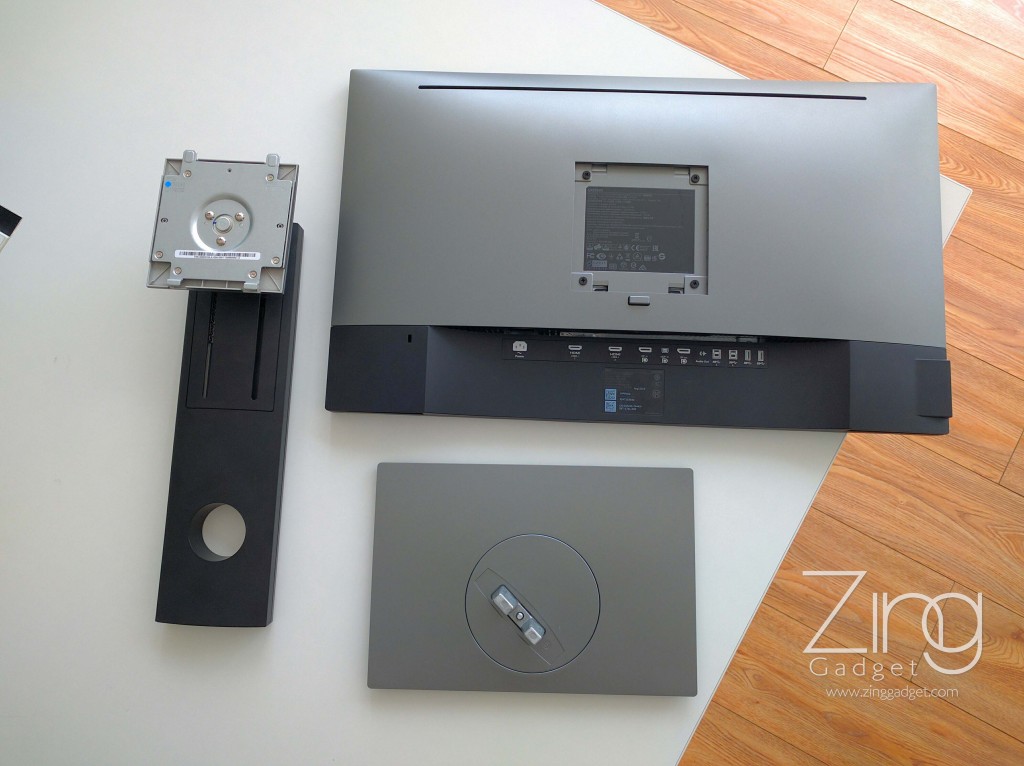 The DELL  UP2516D display was disassembled and packed in a box to utilize every space. Inside the box comes with the holding base, the stand and the stunning metallic display. The holding stand and its base appear metallic silver but it is actually made up of polycarbonate (plastic). However, both does offer a premium matte finish on its surface. The assemble process for the monitor is just as easy as stashing up LEGOs and it can be all assembled within 2 to 3 minutes.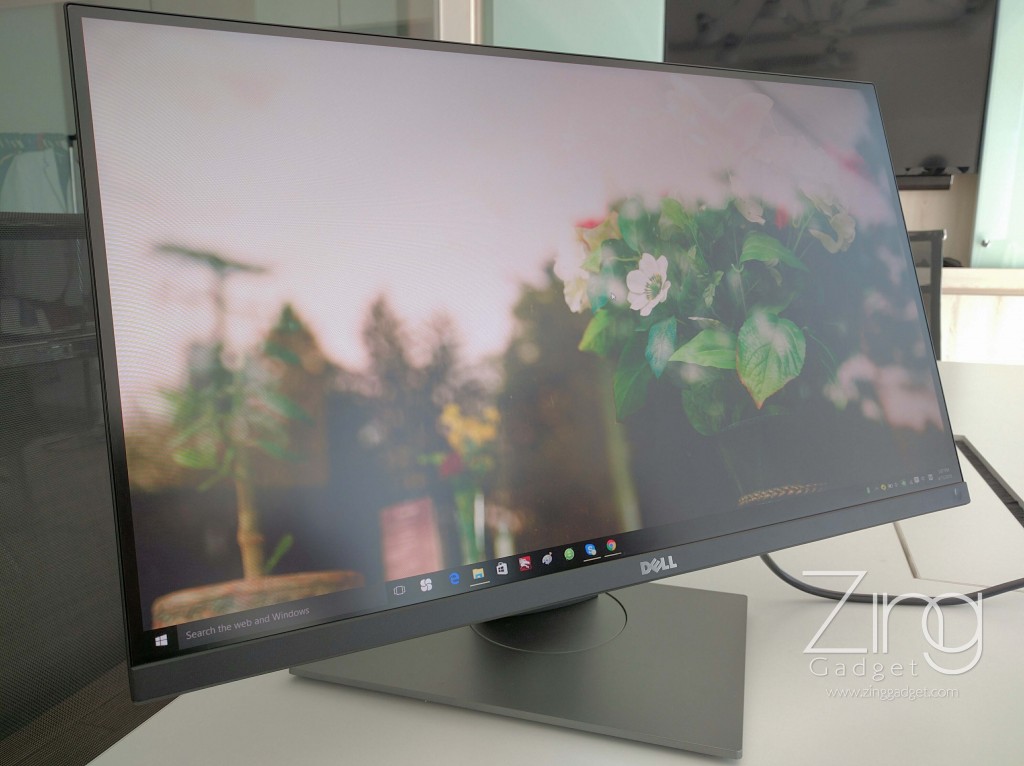 In terms of the display, the DELL UP2516D is a 25 inches display with a resolution at 2560x1440p with 60Hz refresh rate. This 25 inches 2K display is not too big nor too small for office or entertainment use. The 2K display also doesn't cause eye straining due to its tiny font and icon size. If you want to get the best visual experience on this monitor, it is recommended to update your graphics card driver to the latest.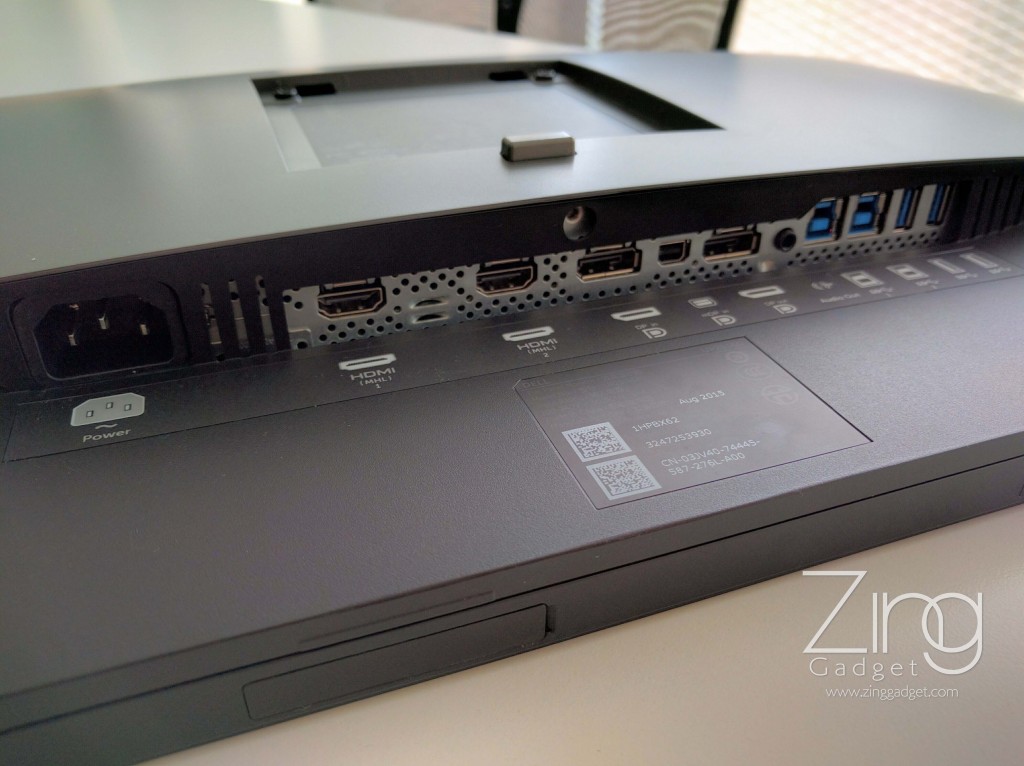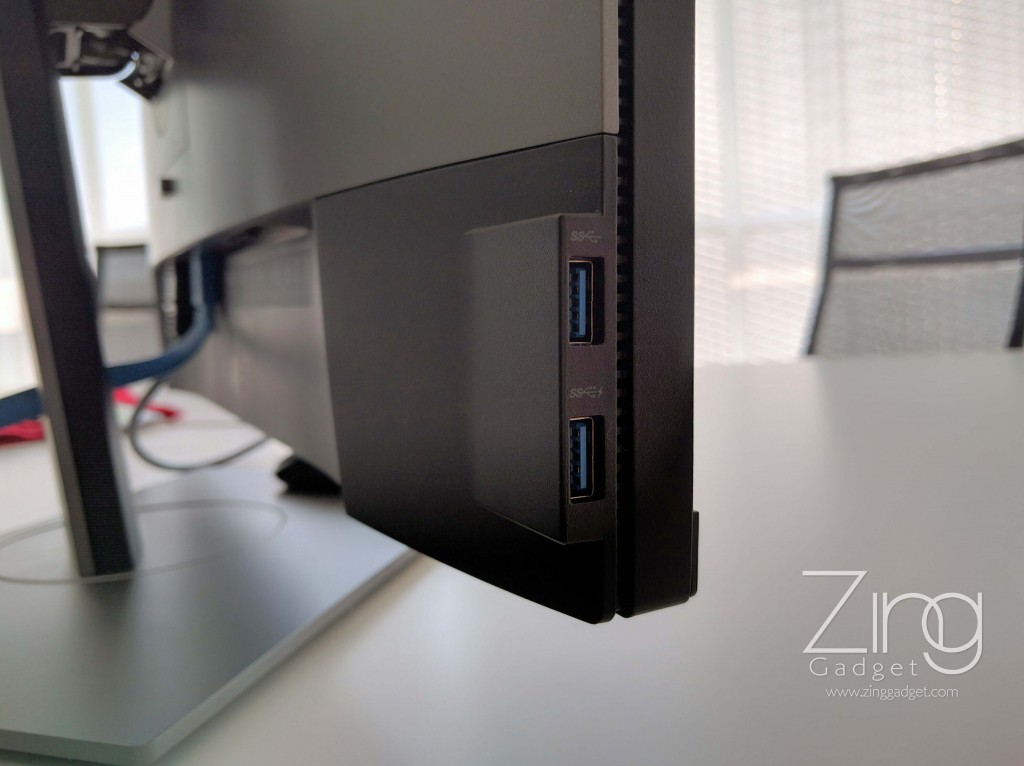 The monitor I/O comes with the 2x HDMI in, DisplayPort inlet, Mini DisplayPort in and DisplayPort outlet. It also comes with two USB 3.0 connectors and two USB 3.0 port on the left which you can hook up your USB 3.0 enabled harddrive for easily movie and video clips. You can thank me later 😉
This Dell Monitor comes with a heat sink at the rear vent of the monitor.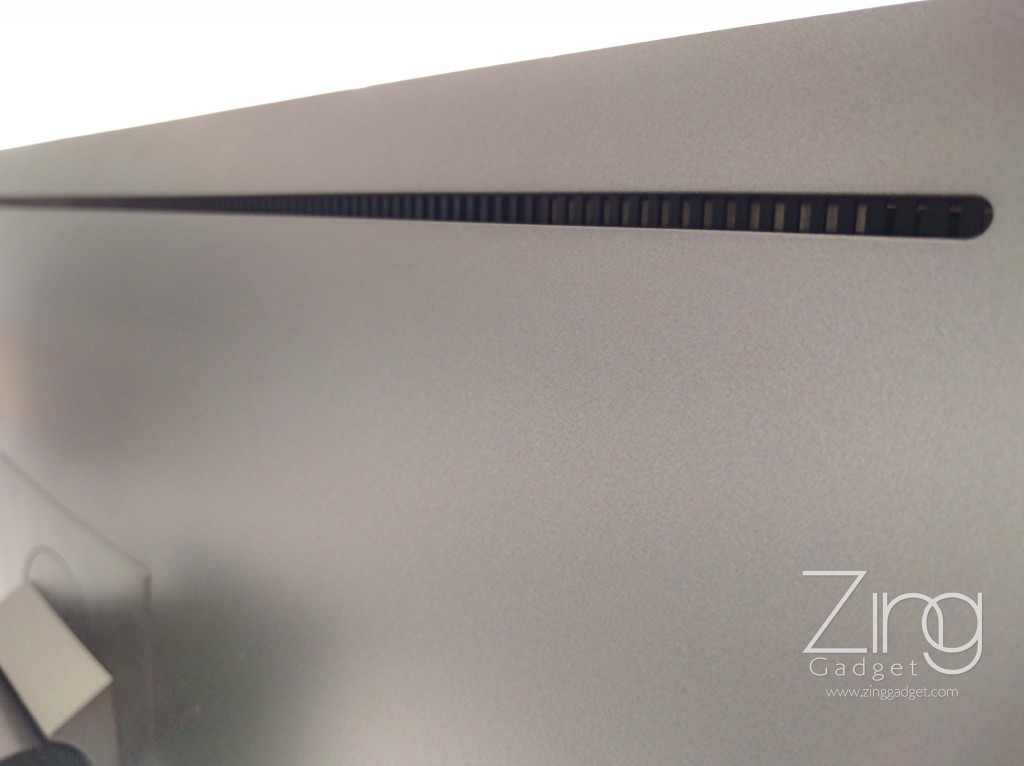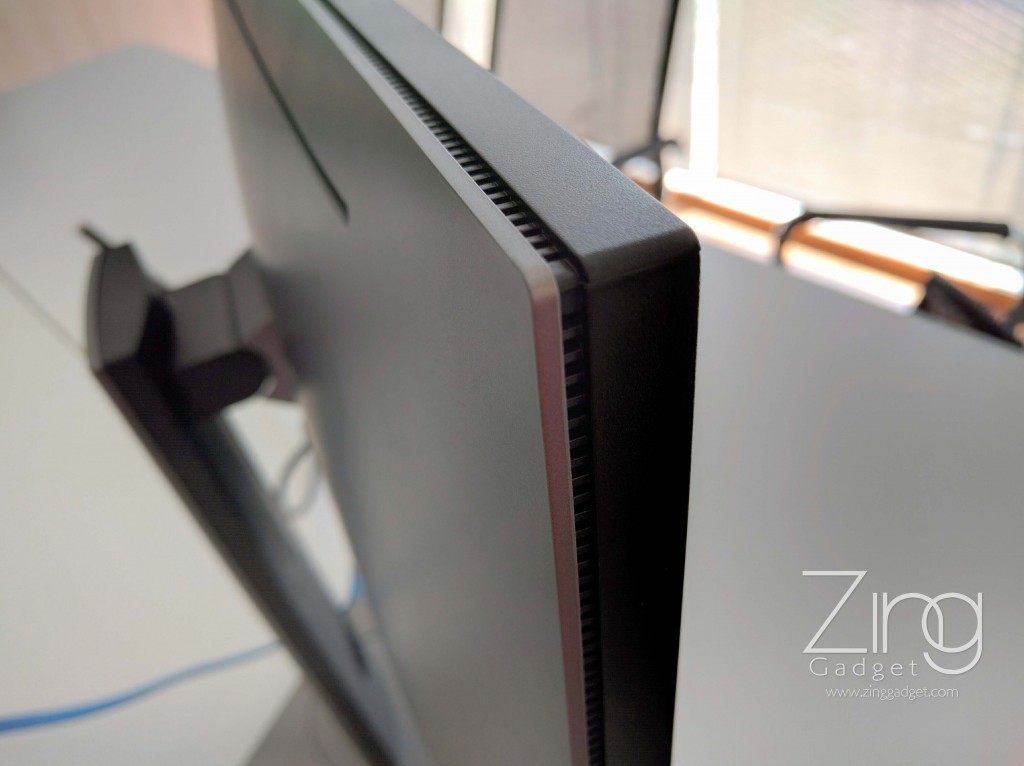 As a monitor for professionals, the display for an accuracy is vital for productivity. The DELL UP2516D comes with Dell Premier Color with 100% Adobe RGB and 100% sRGB, 100% REC 709 and 98% DCI-P3. This ultimately makes this monitor one of the top choices for video editors. Besides, user has the ability to adjust the RGBMY colour sharpness and saturation. With the 178 degree wide viewing angle, this monitor is also ideal for games and watching videos/movies.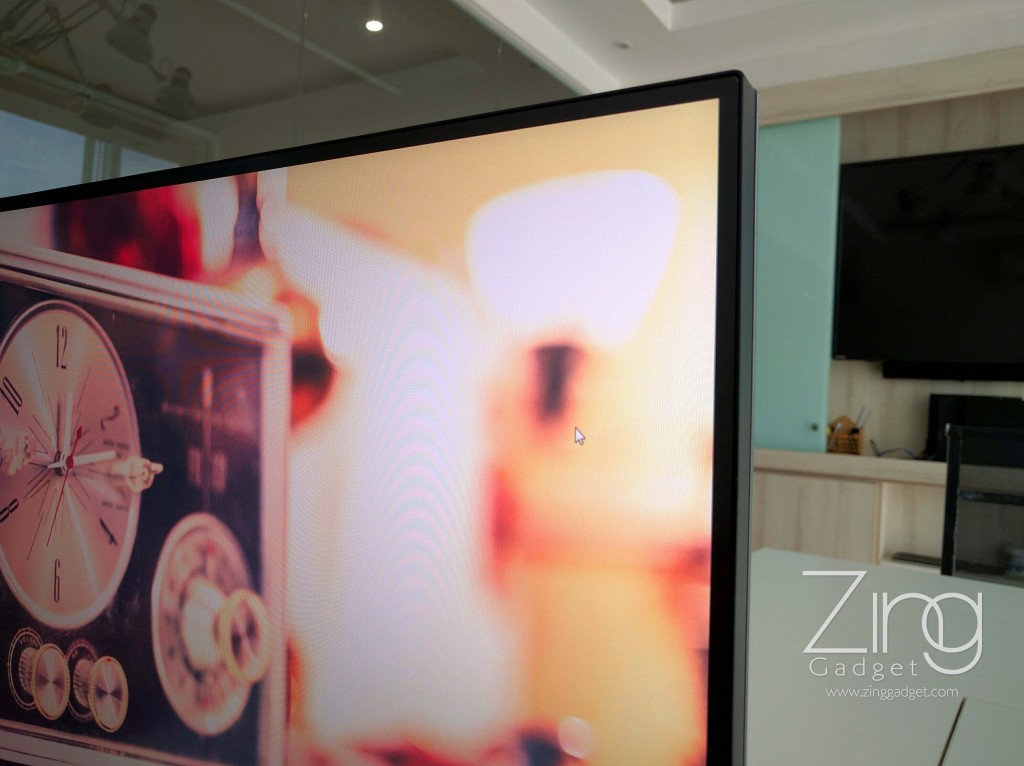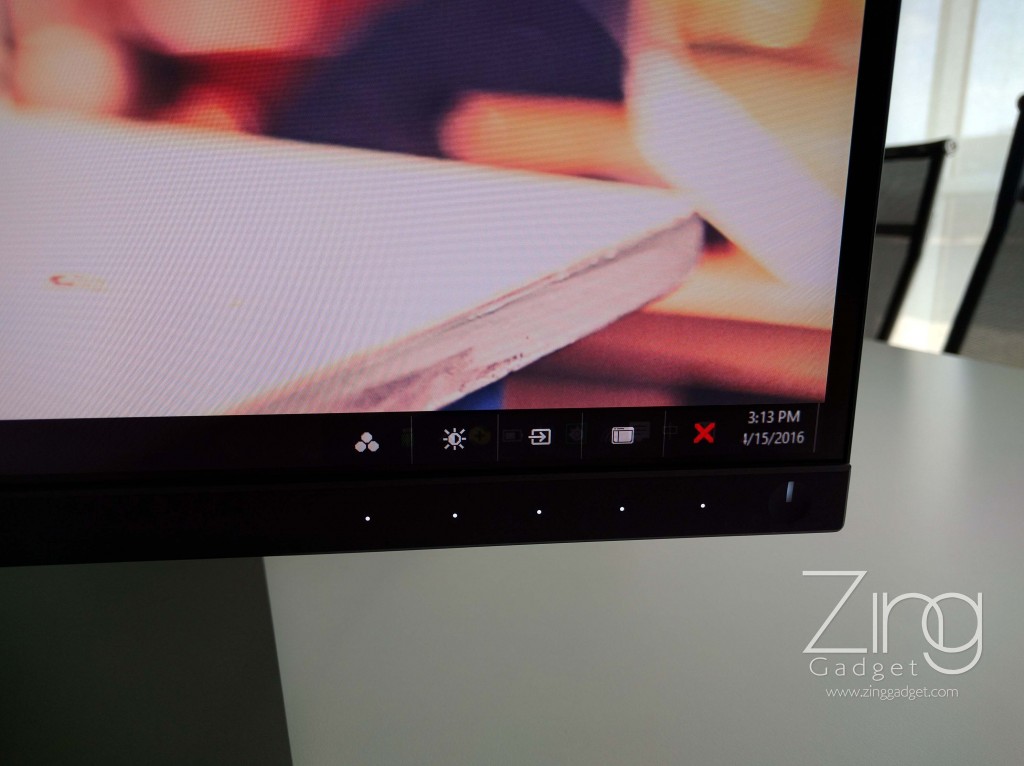 The bezel of the display on this monitor is also surprisingly thin at 0.6cm. Few panel buttons are located at the bottom right of the display where user can manually altering the saturation, brightness and sharpness of the display. However, these button doesn't live up to our expectation as some of these are not responsive.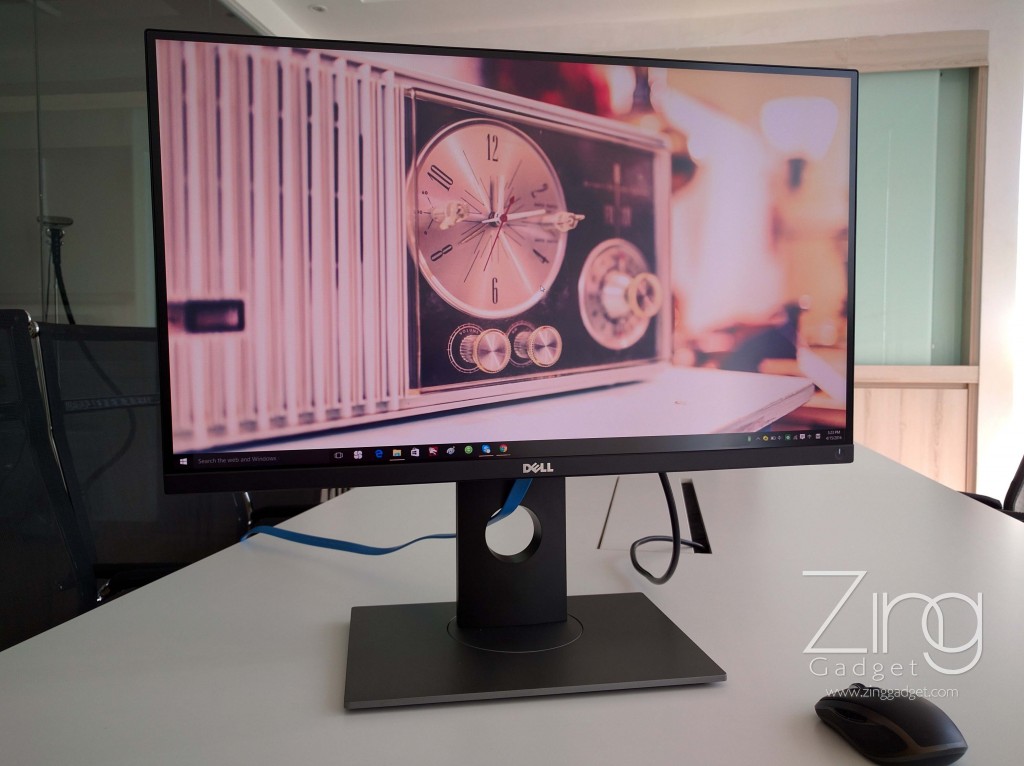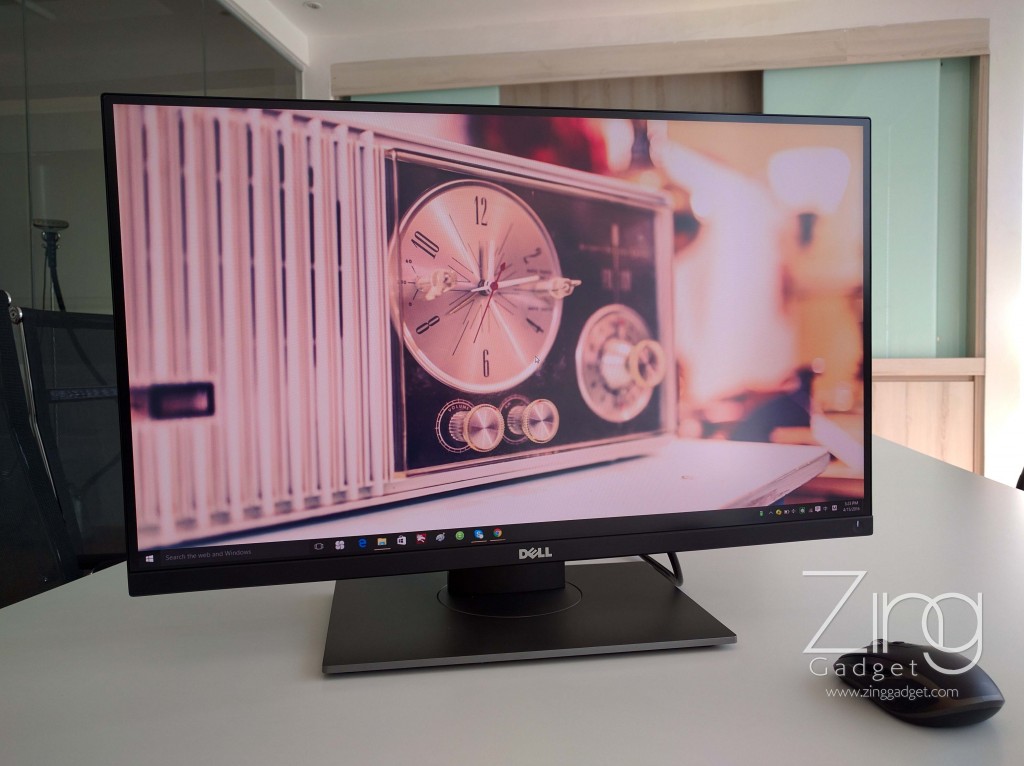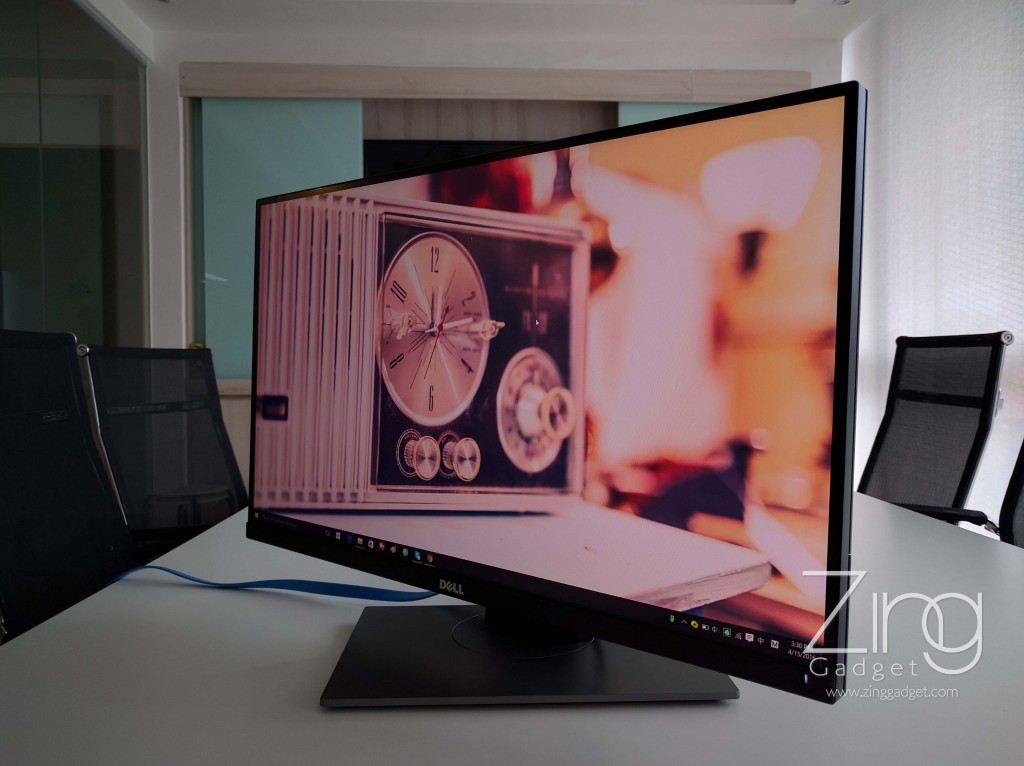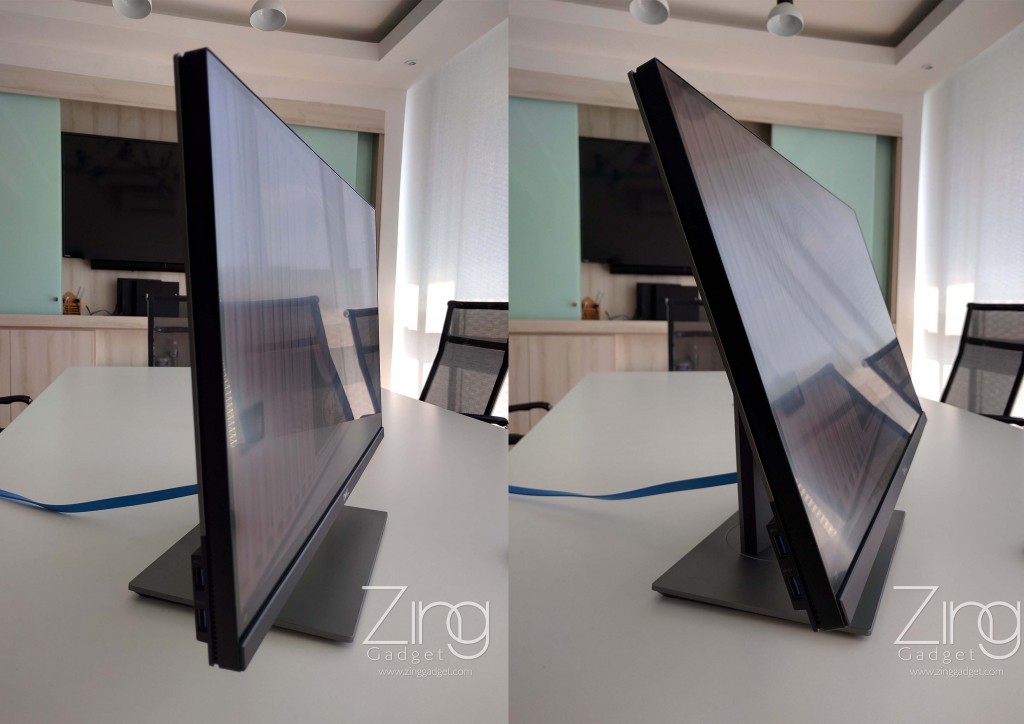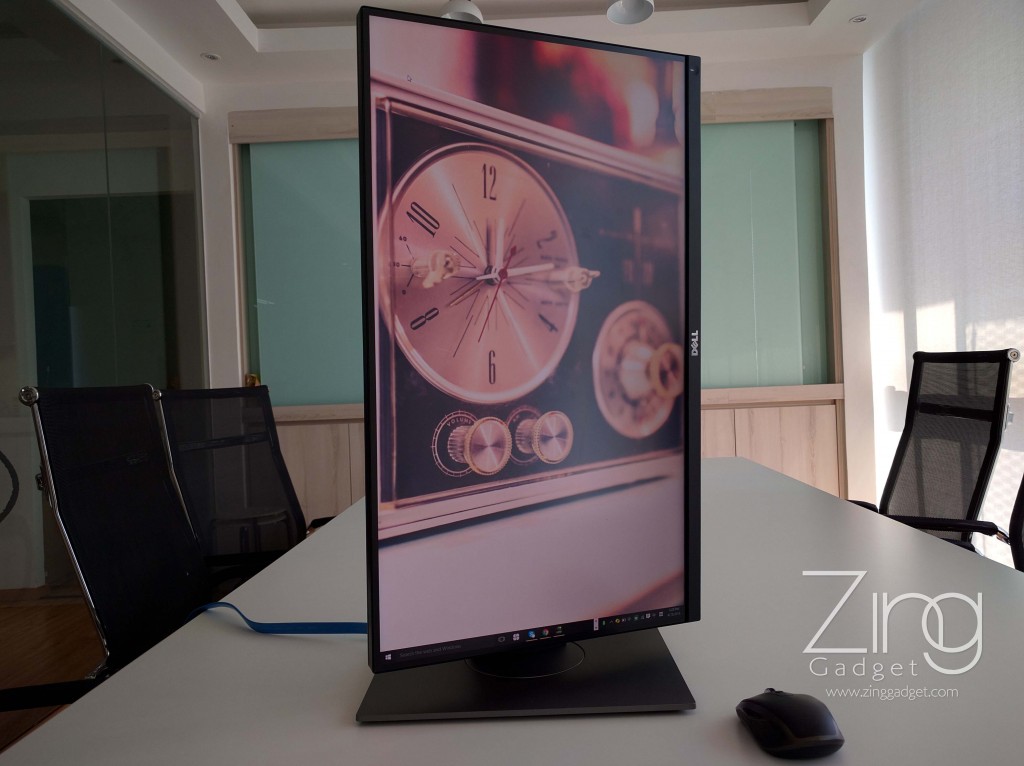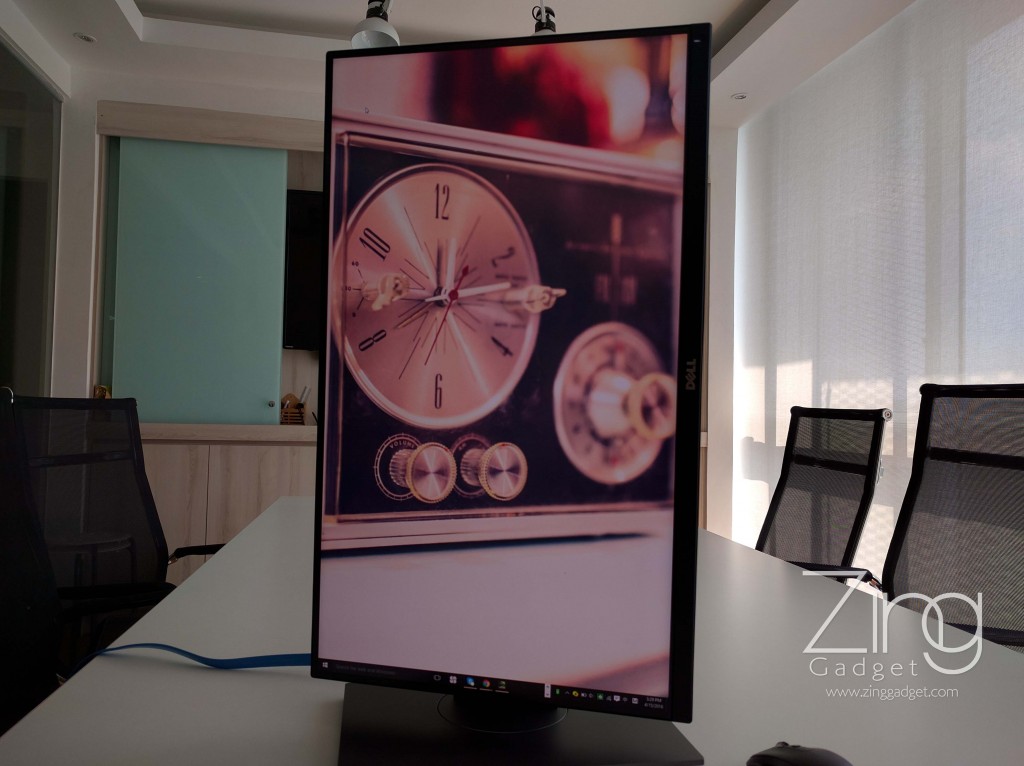 This Dell monitor is also highly versatile and can be rotated to 90 to 270 degree. If you wishes to obtain large display with multiple monitor, it is generally recommended to rotate each of these monitor to portrait mode. The whole visual experience will also be elevated thanks to those tiny bezels.
In terms of colour display and accuracy has lived up to our expectation. There is no colour imbalance or light leaks in all display areas. The test result of the monitor are shown below.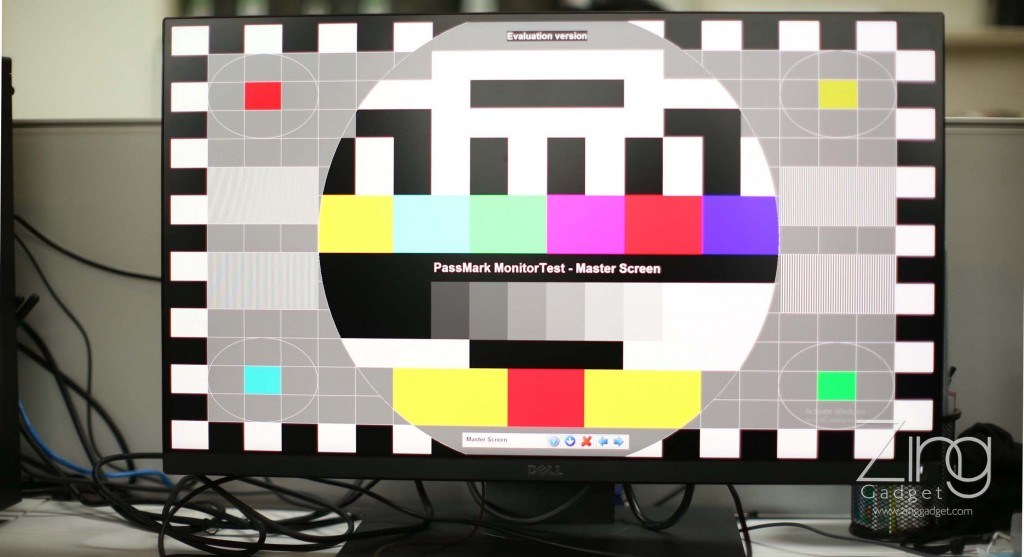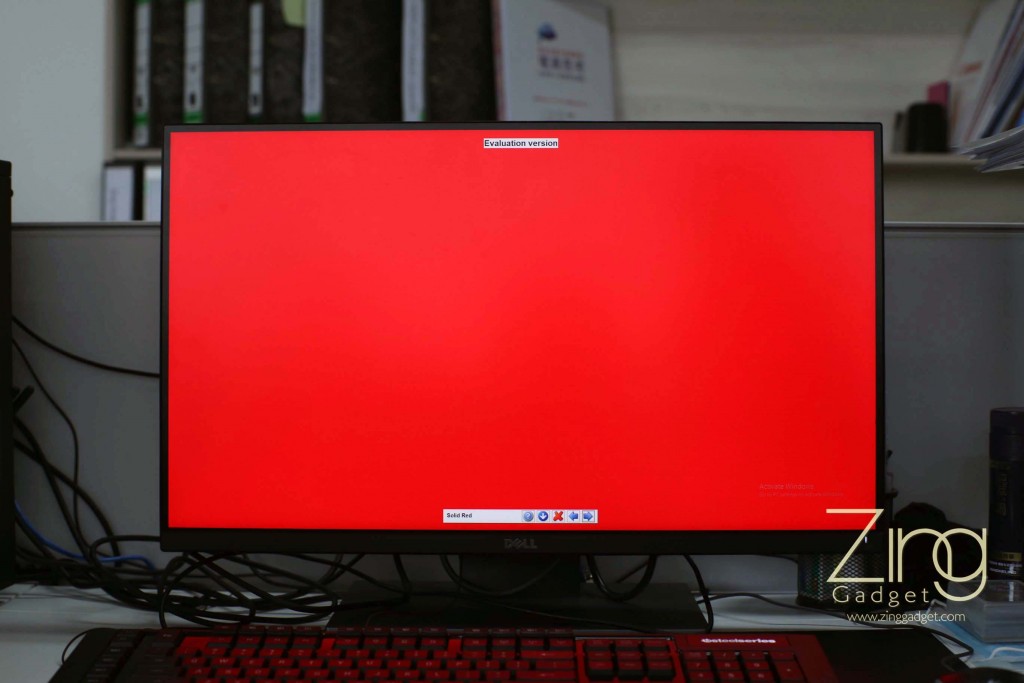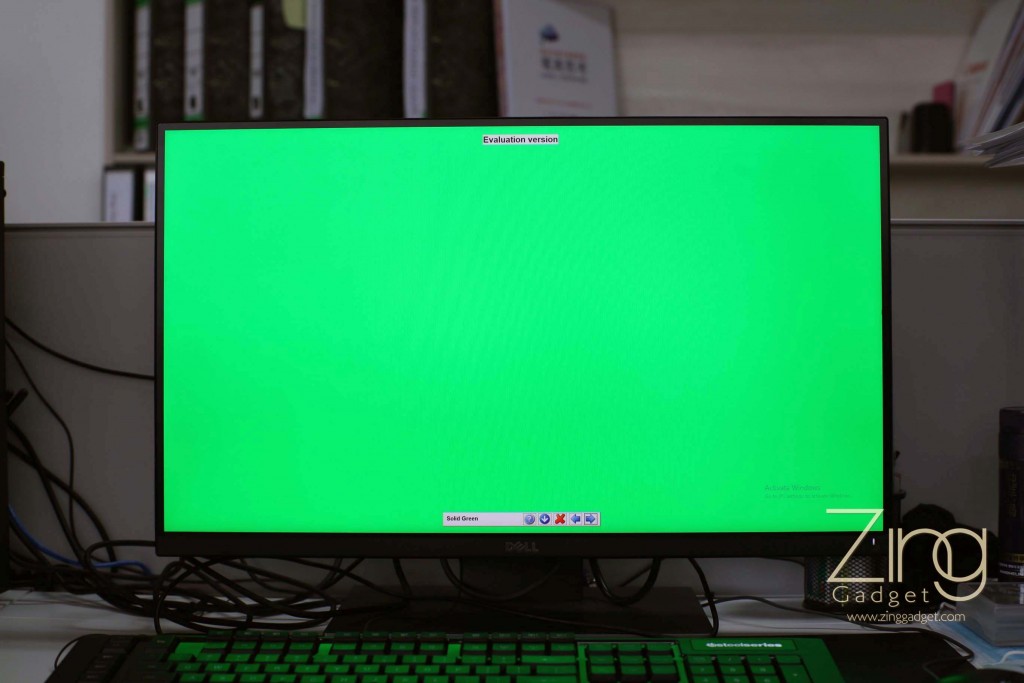 Color Display Test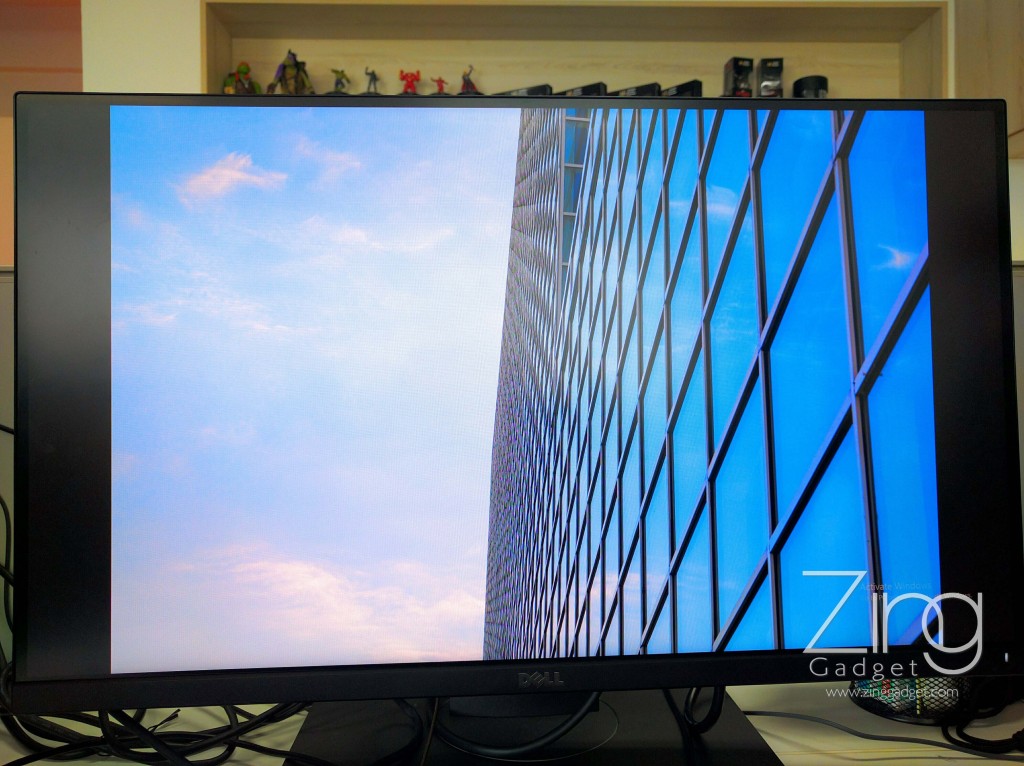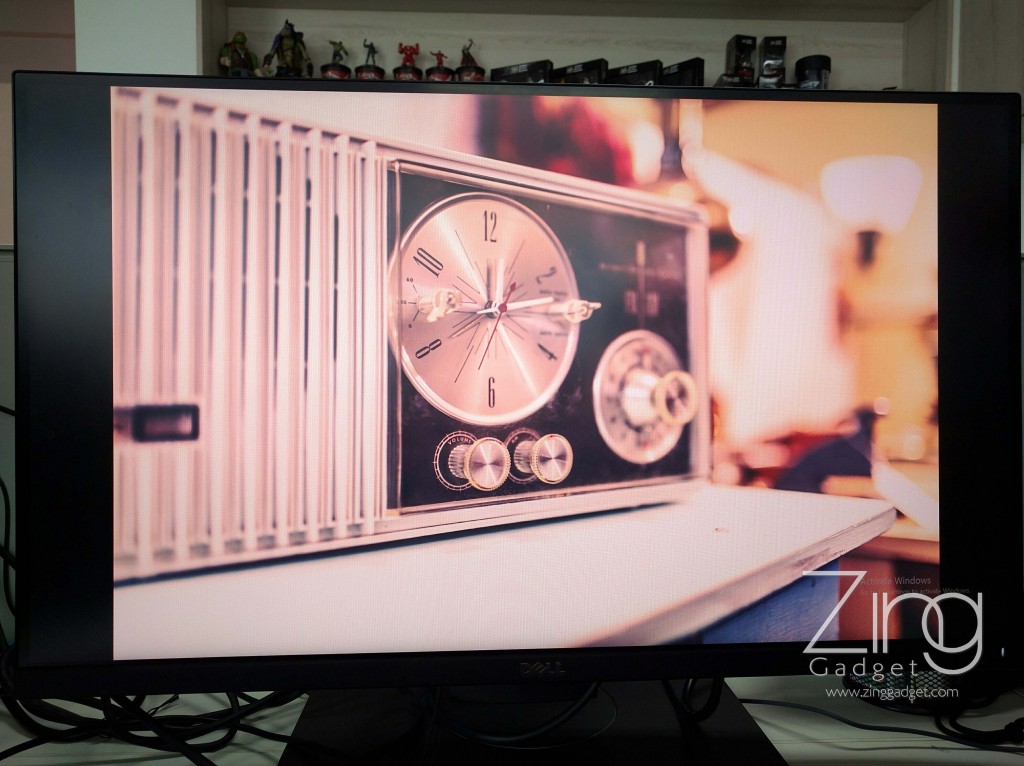 TL:DR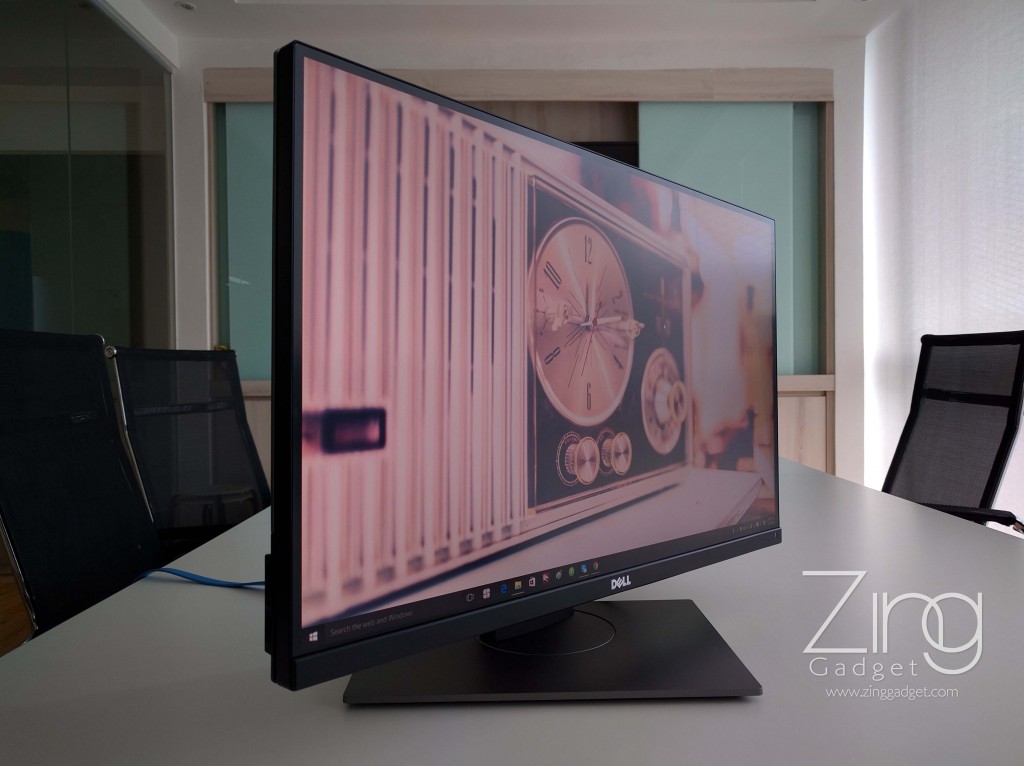 In conclusion, the Dell UP2516D is suitable for all level for consumer whether be it gaming, entertainment or productivity use. The monitor offer stunningly beautiful 2K display resolution at an ideal size at 25 inches. THe viewing experience of this monitor is amazing as it does not lead to eye straining due to small fonts or icon unlike other 4K display out there. If this monitor fit in your budget, we strongly recommend you to get one at your office or you home, be it for office productivity or gaming.