The dual rear camera is now a trend after the Huawei P9 was widely complemented for its LEICA certified dual rear camera. However, the Huawei P9 is packed with premium hardware so goes for its pricing which is not affordable for some. However, the Honor smartphone company, a subsidiary under Huawei Technologies has a new mid-range smartphone with affordable price tag and comes with dual rear camera despite not as sophisticated with the Huawei P9 or the Mate 9.
As for its camera, the Honor 6X has a 12MP + 2MP rear camera that play different responsibilities for capturing image. Nonetheless, this smartphone is only priced at RM1199 which is almost half the price for a flagship like P9 or Mate 9.
Unboxing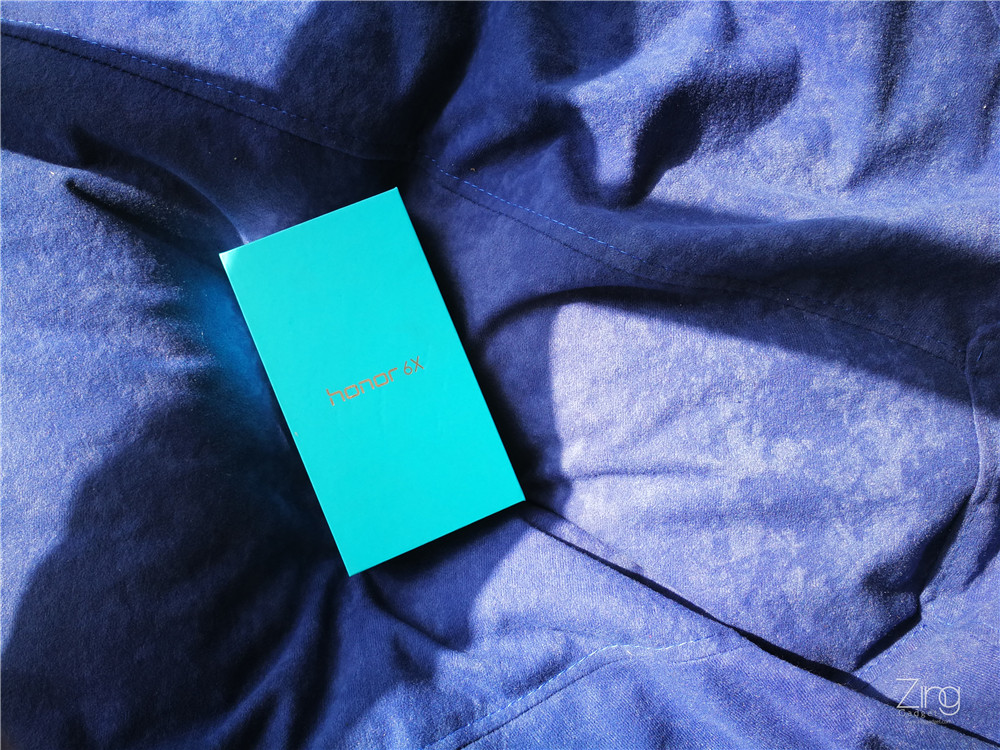 Its box still has the conventional Honor themed design with the "Honor" logo printed on the top of the box.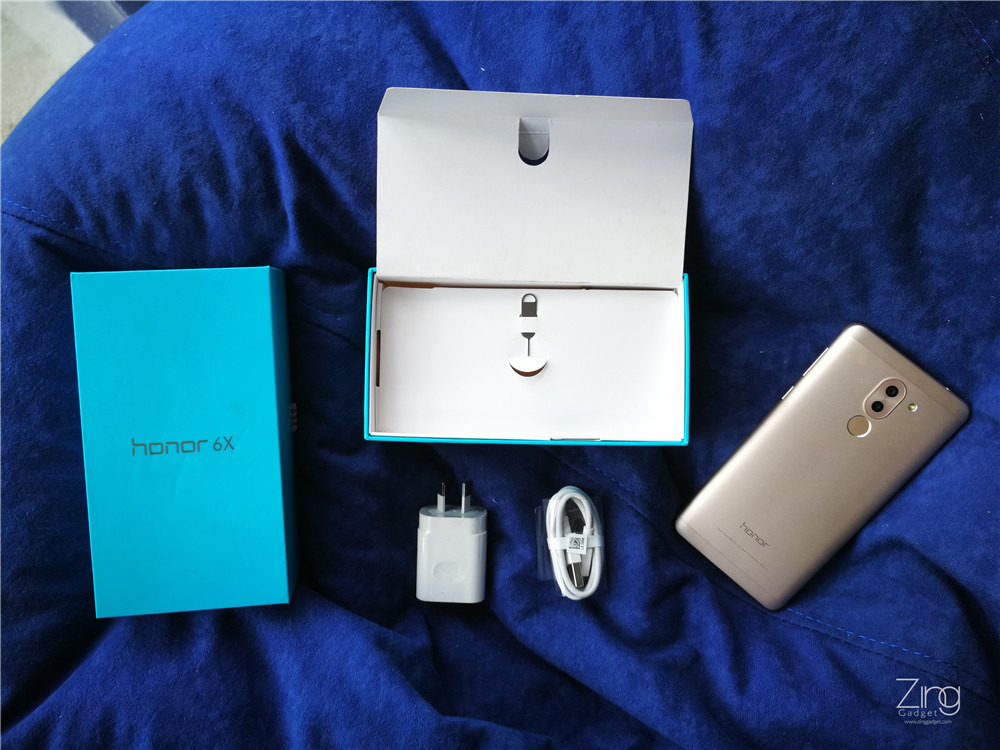 Apart from the smartphone, there is also a MicroUSB data cable, user manual, SIM eject pin, 5V/2A quickcharge adapter. The Honor 6X doesn't come along with common silicone cover nor earphones.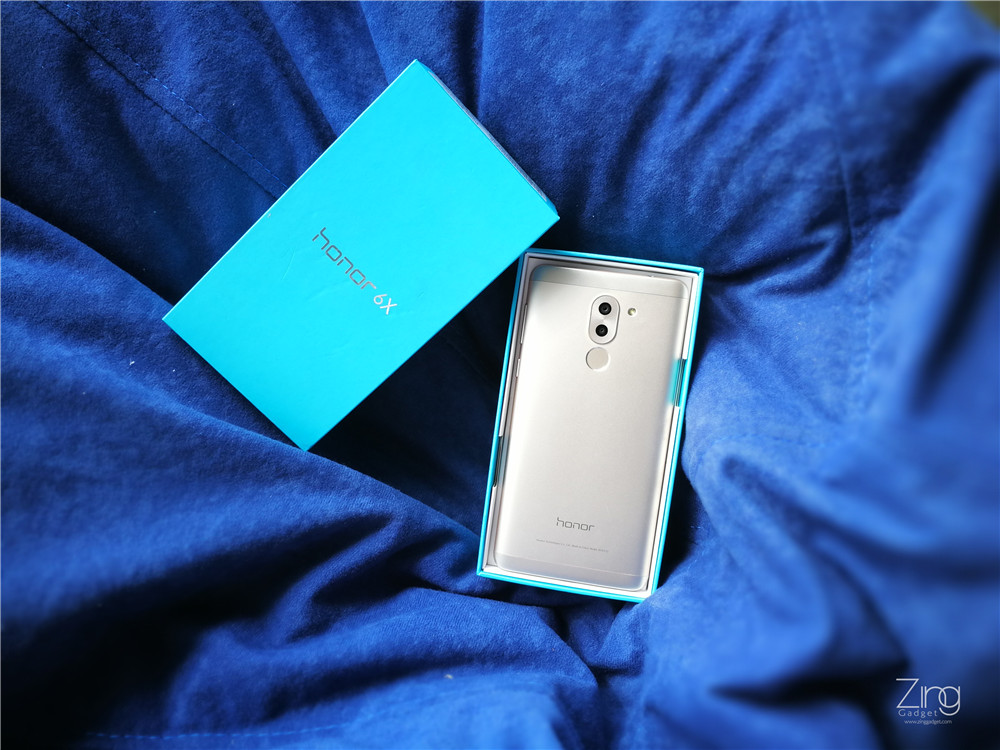 Here comes the Honor 6X!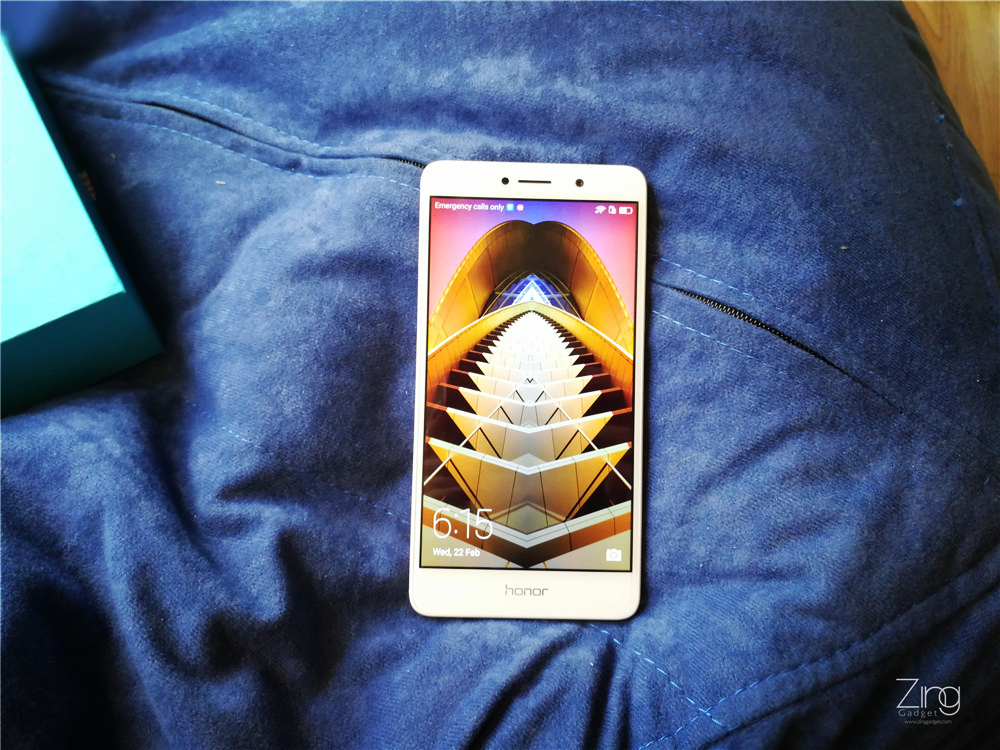 The Honor 6X has a 5.5 inches Full HD display with 2.5D glass design. Its edge are round and curved which gives a smooth single handed operation with its thickness only at 8.2mm. Honor 6X also comes pre-installed with their own plastic screen protector so you won't have to get another piece for your own.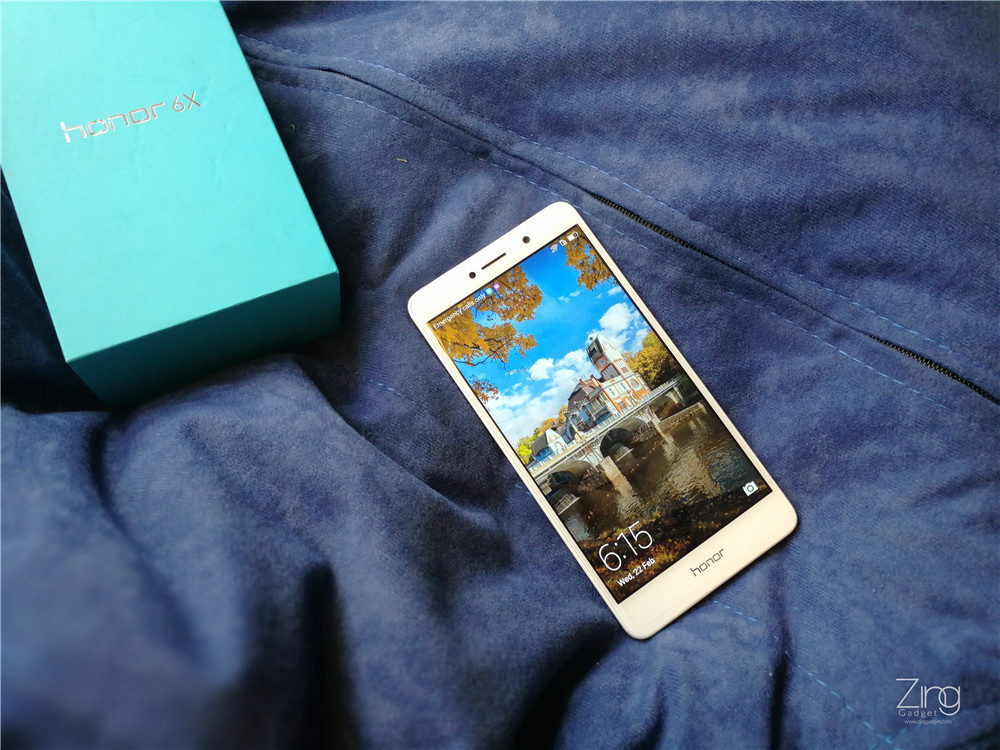 Similar with other Honor smartphone, the Honor 6X feature the capacitive navigation keys on the bottom of the screen. At the bottom bezel is imprinted with Honor 6X logo.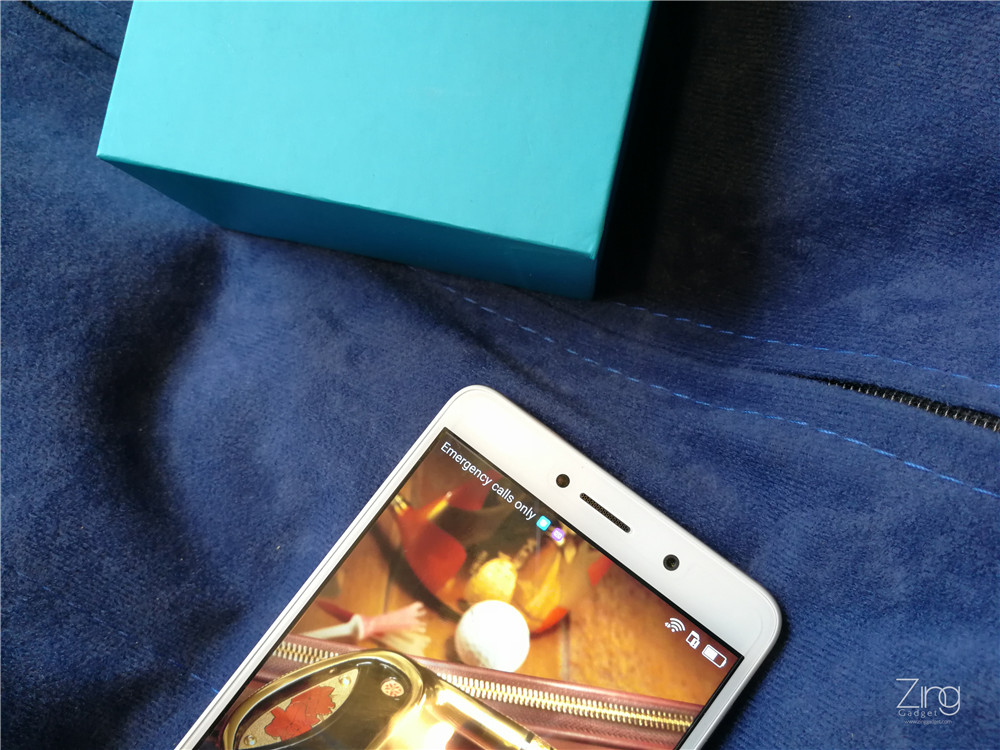 There is also a 8MP camera for detailed captures. There is also a not so symmetrically aligned proximity sensor on the top bezel along with front speaker.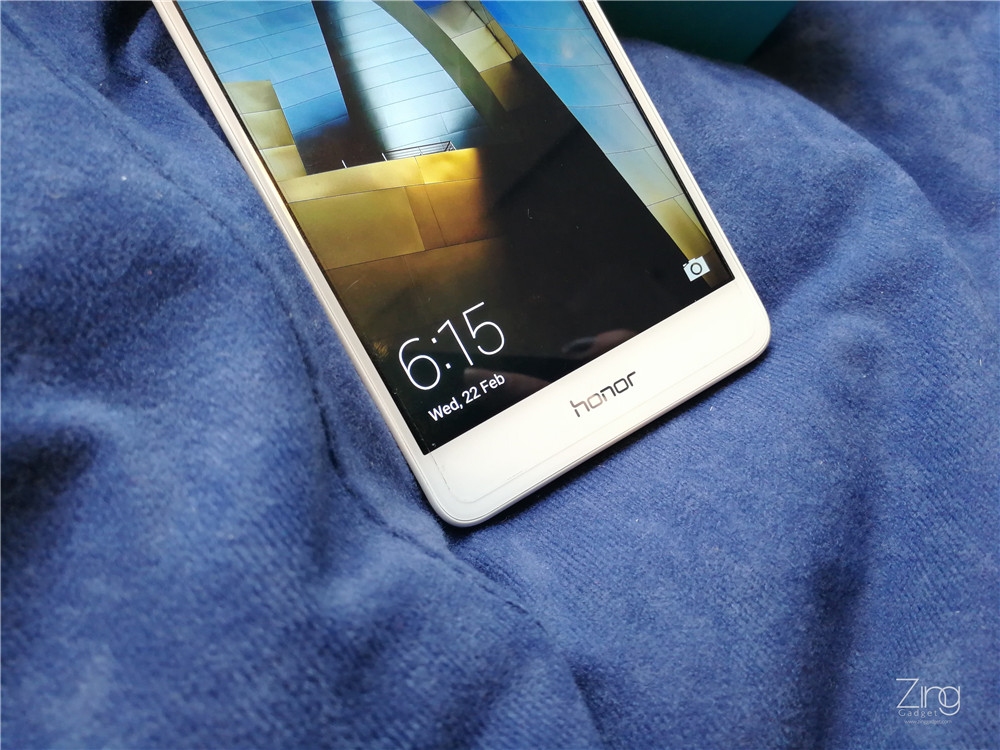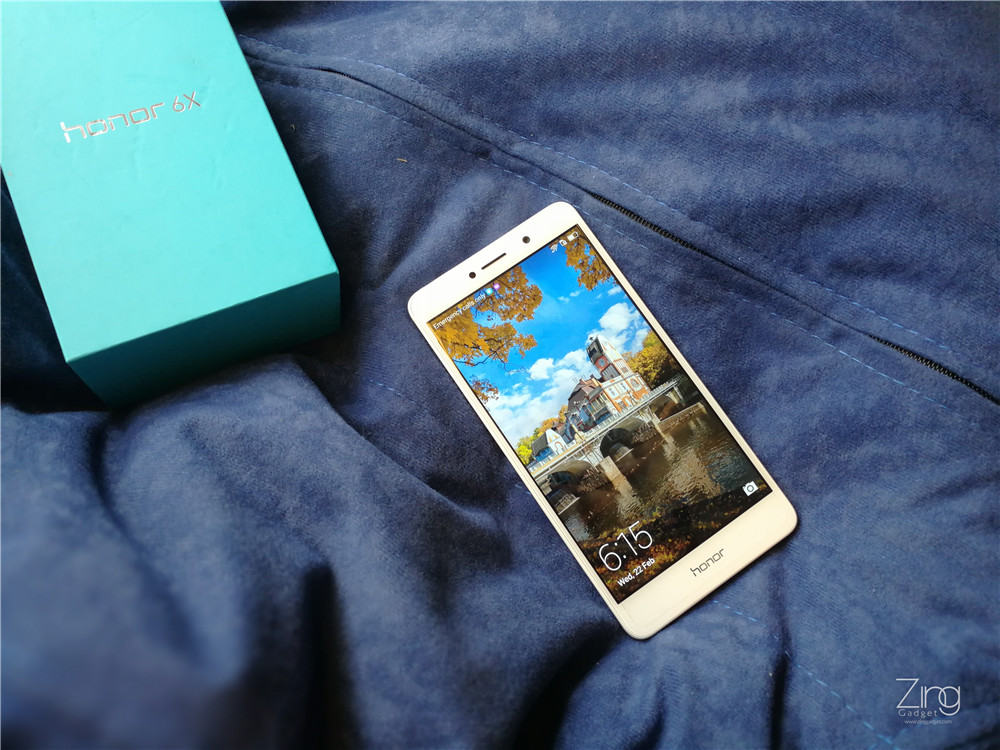 The display provides an output of Full HD resolution that remains bright and vivid under extreme bright environment.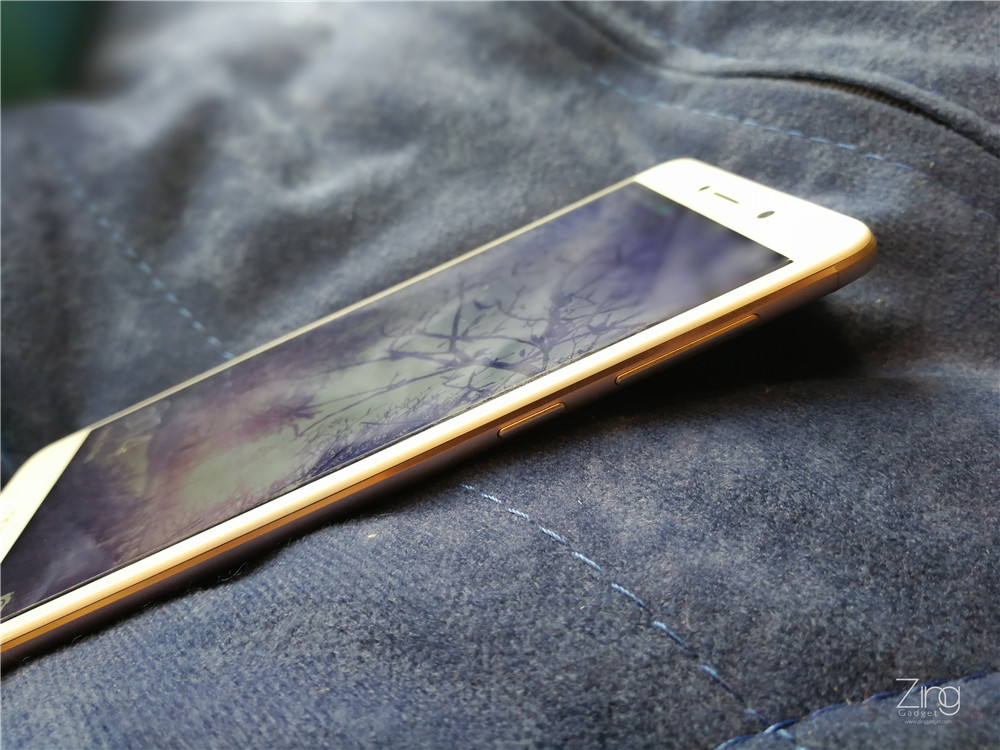 As for its volume rocker and power button, it is located on the right panel.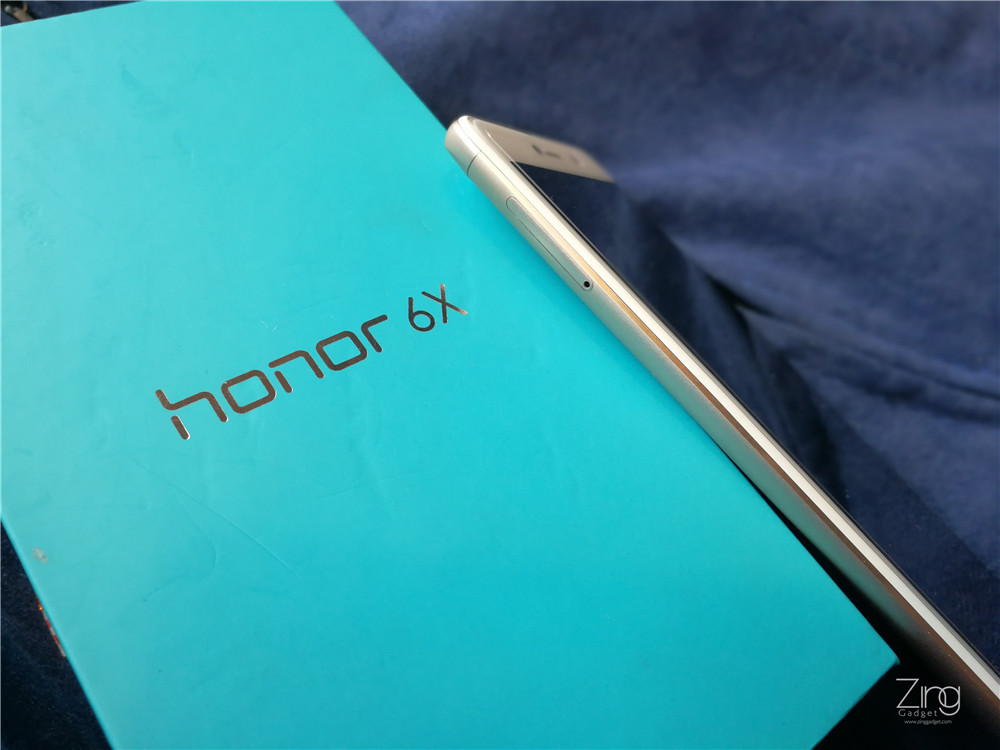 SIM slot is located at the left.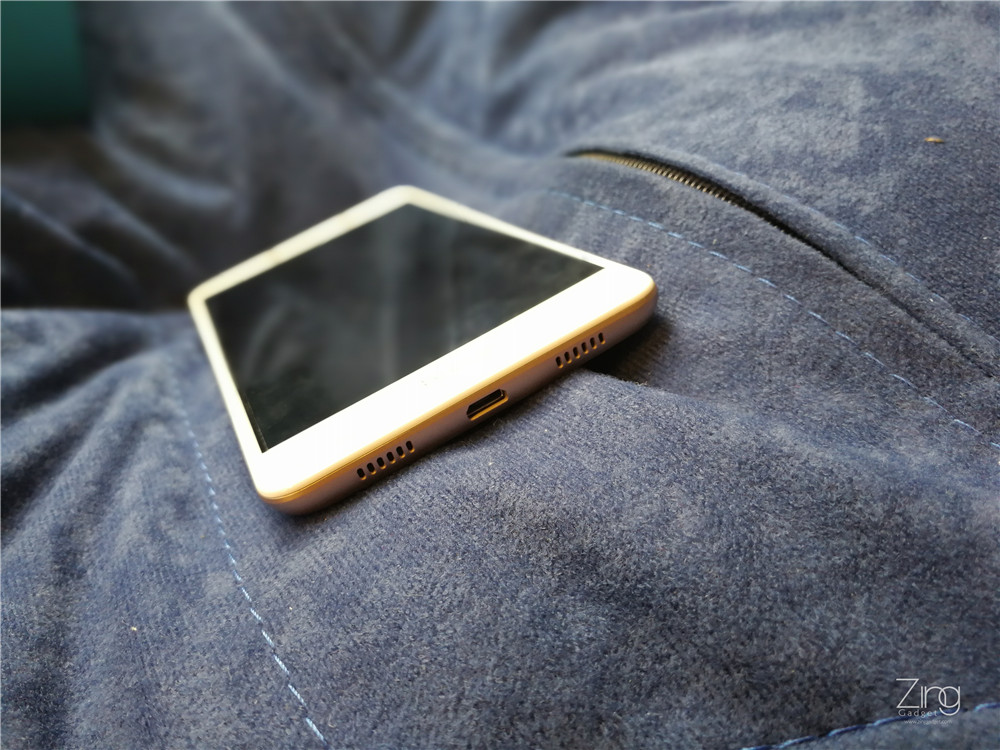 There are 2 speaker grill at the bottom accompanied with microphone and MicroUSB port.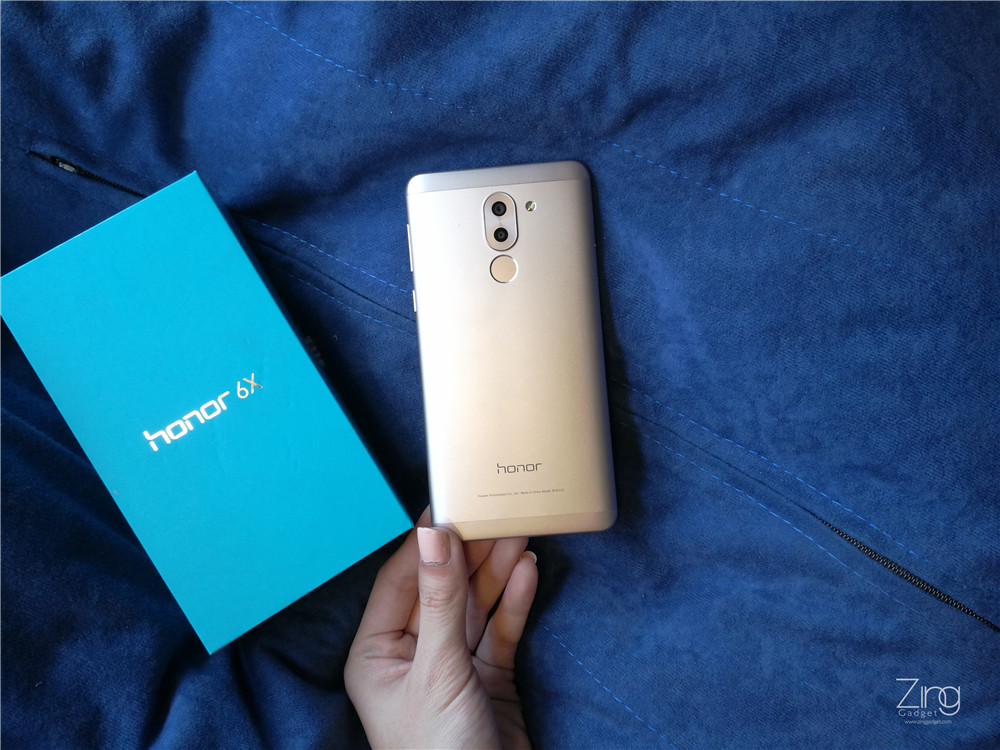 As for its rear camera and its finger, it is symmetrically aligned at the middle while the rear panel is separated into 3 division.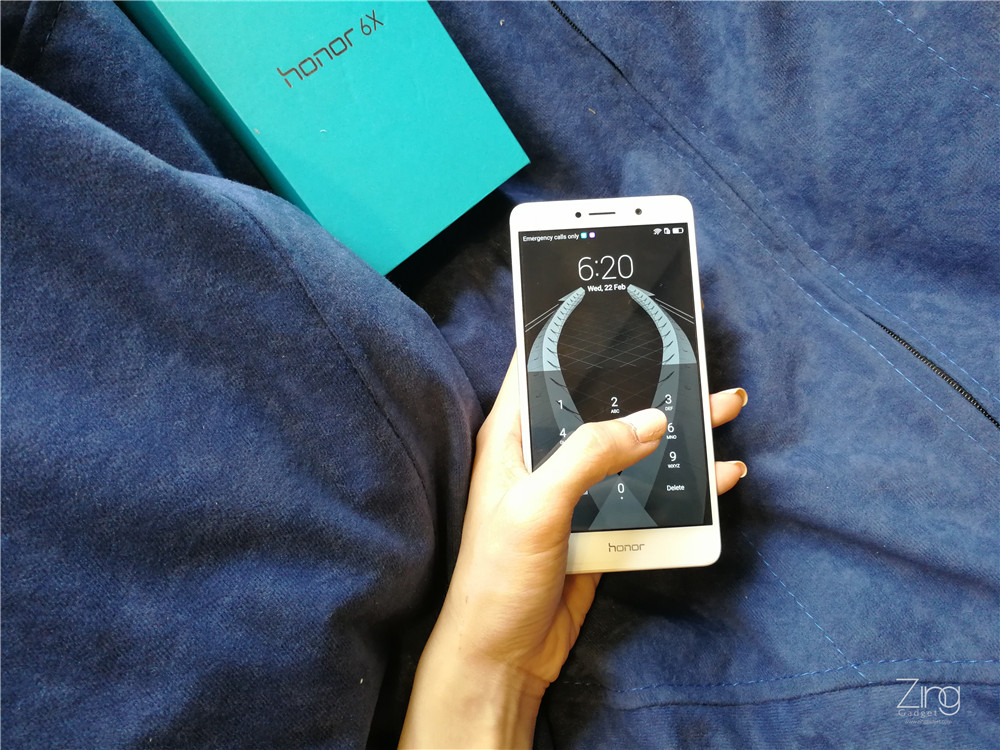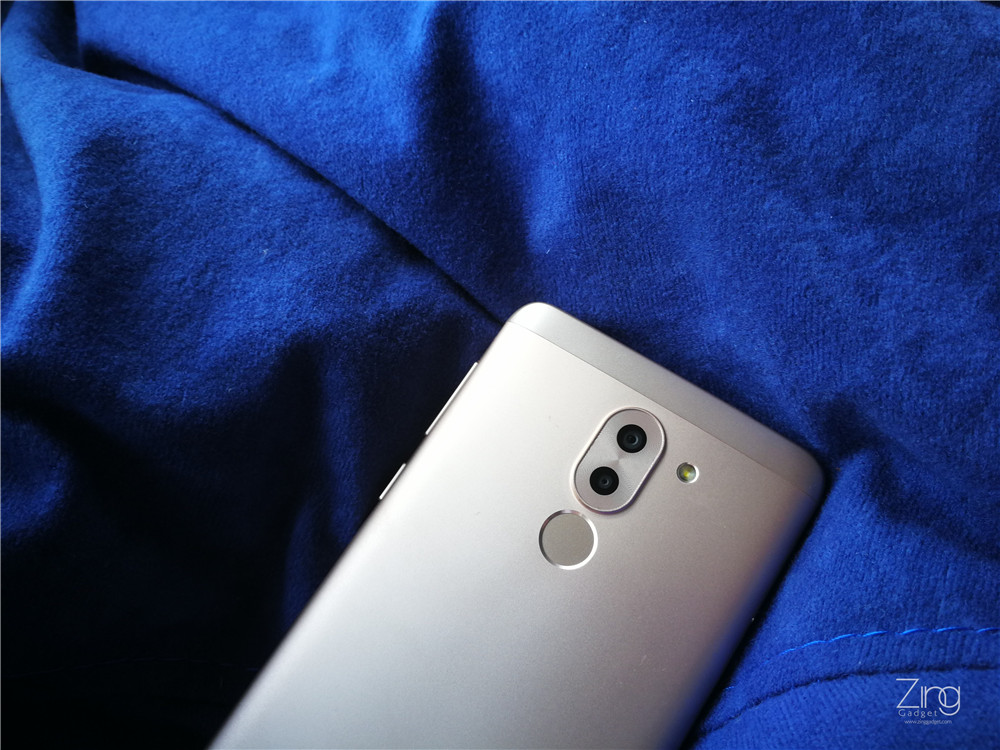 The camera module on the Honor 6X is made up of a 12MP lens that capture monochrome images with in-depth detail while the 2MP lens is used for capture the colours of the image. Its lens is also protected with protruded metal to prevent possible abrasion.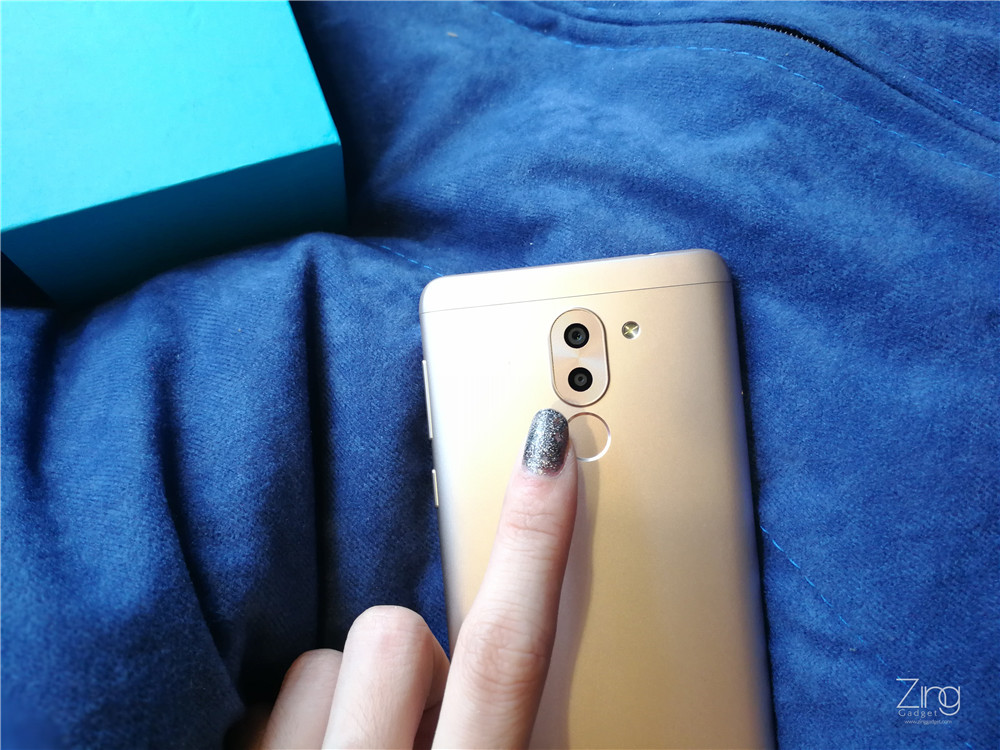 Its fingerprint recognition sensor can achieve recognition and unlock within 0.3 seconds.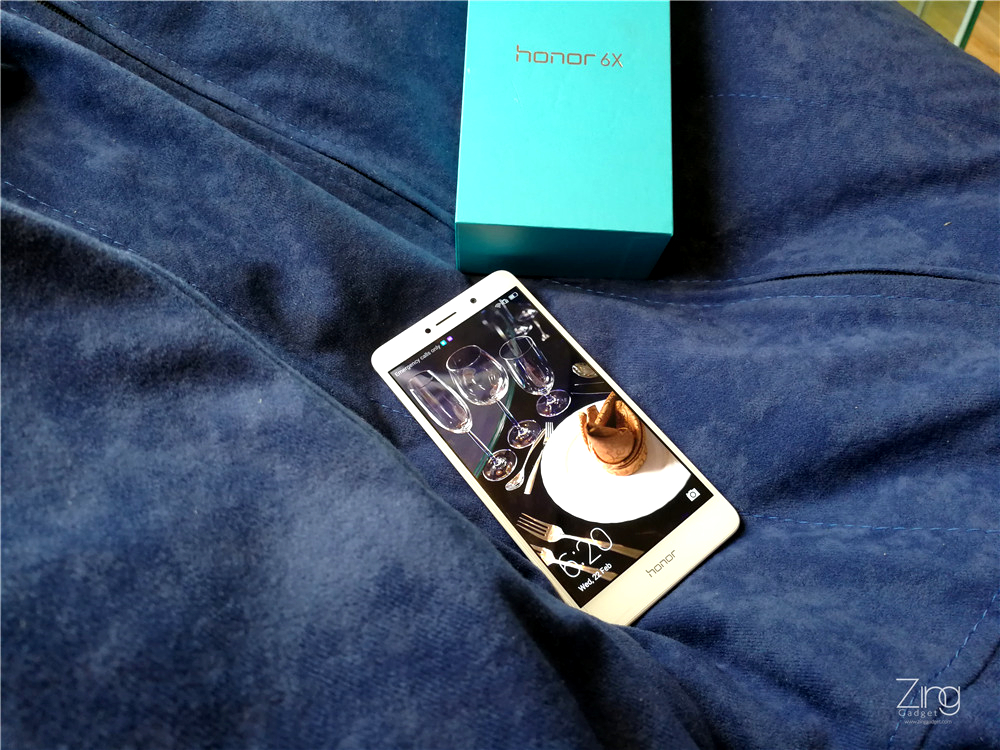 In conclusion, the Honor 6X has a much more Honor's themed conventional look while its brother Honor 8 has highly emphasized on its design and built material. Nonetheless at a price tag RM1199, this mid-range smartphone with dual rear camera is considerable given its performance and price.
Currently, the 3GB RAM and 32GB ROM model is priced at RM1199 while 4GB RAM and 64GB ROM variant is priced at RM1399. The high-end variant (4GB RAM) will be available in Malaysia after 6th March while the 3GB RAM variant is available by now.