With the coming 61th Merdeka day, Honor Malaysia has launched new round of promotion targeting selected models of Honor smartphones with discounts up to 20%! Besides, other accessories and gadgets such as smartphone case, earphone, powerbank, tripod stand can be grabbed as low as RM1!
If you happened to anticipate the ownership of a Honor smartphone, the best time is right now! The promotion begins on 25th August to 16th September and you can enjoy discounts and gifts for selected models as below: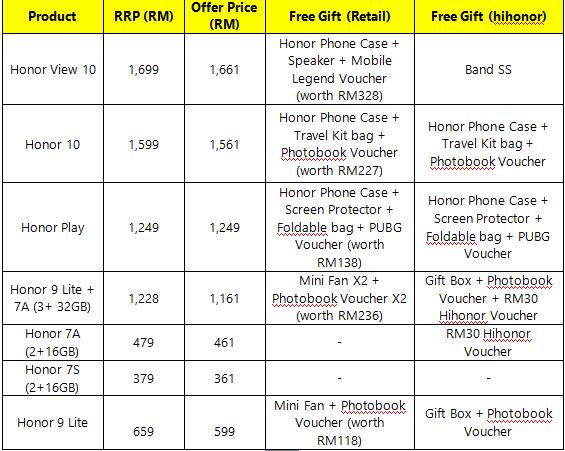 Apart from smartphones, there is also discounted and ridiculously cheap accessories to be grab on certain period as below.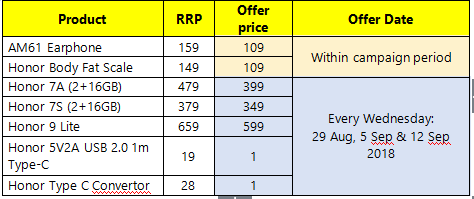 Besides, each purchase on Honor products will grant you a chance to win Petrol Gift Card worth RM5000 or AEON voucher worth RM200 for 25 lucky winners! RM999 and below will grant you 1 chance and RM1000 to RM1499 for twice the chance, RM1500 and more for 3 times the chance.
Honor will be revealing winners on their Facebook page by 21st September so mark your date!