According to Huawei Honor insider, the new smartband 'Zero' from Honor will likely to be launched before the Christmas day. The new smartband 'Zero' also has a distinguishing outlook compared to other smartband from other brand in which it appears as a round watch.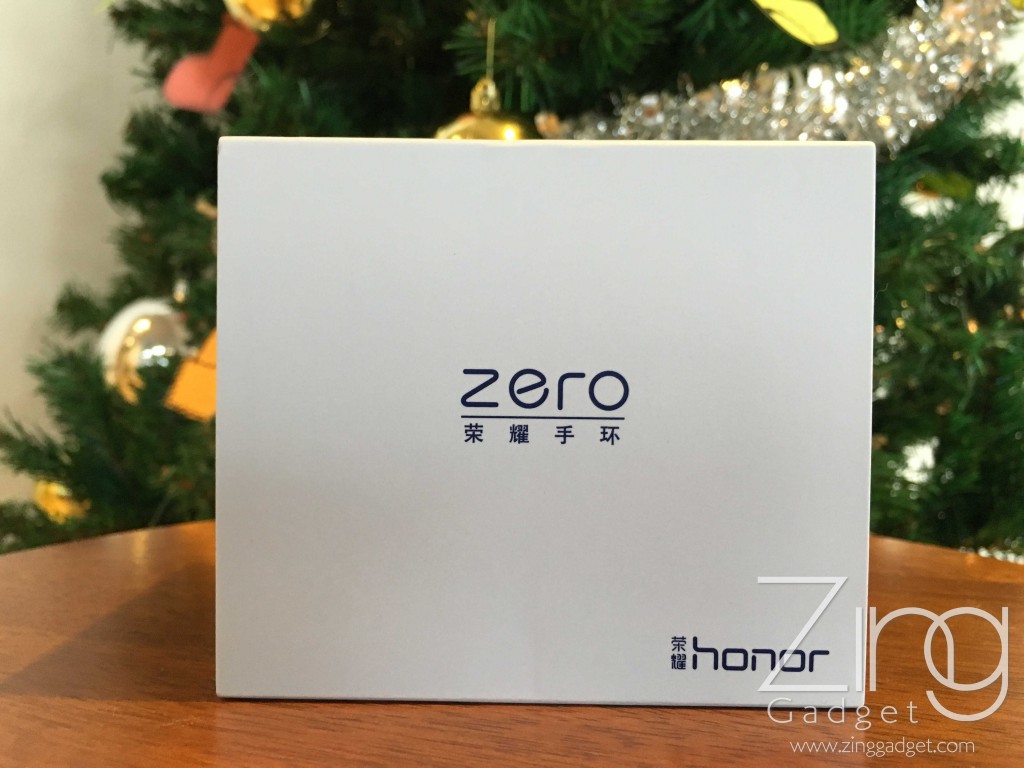 Our team is honored to join the Go! Honor Planet anniversary celebration event happening in Shenzhen China and be one of the first to experience the Honor Zero SS edition smartband.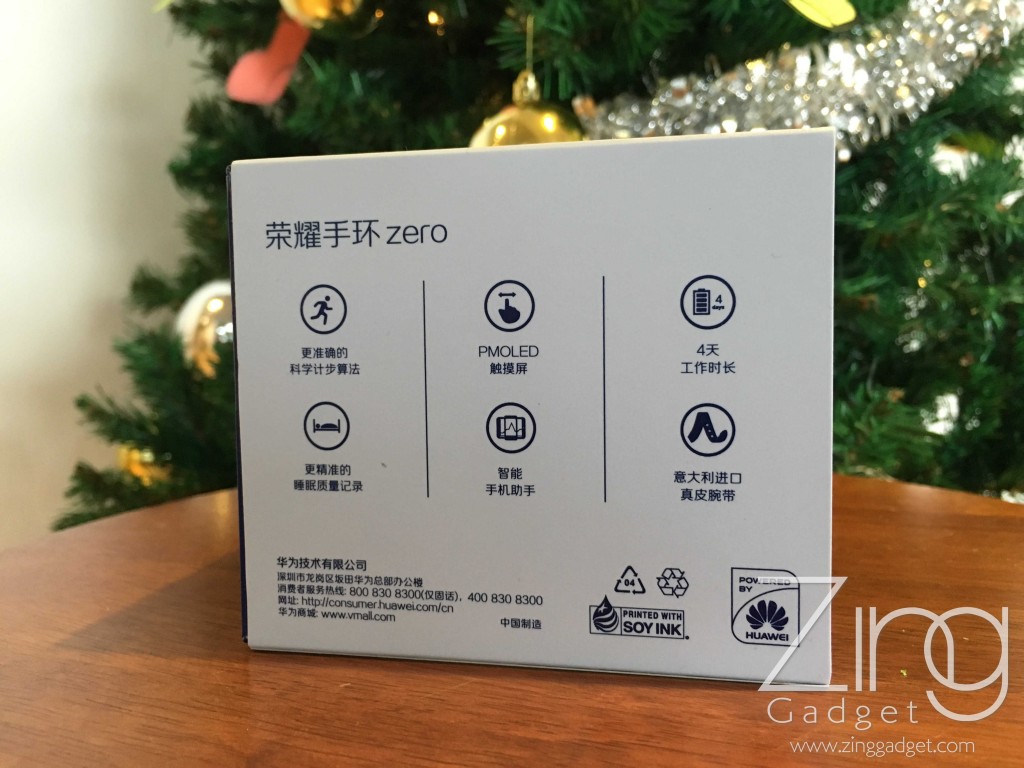 The Honor Zero SS edition has gyrometer, tachometer, sleep quality indicator, timer and smart notification indicator.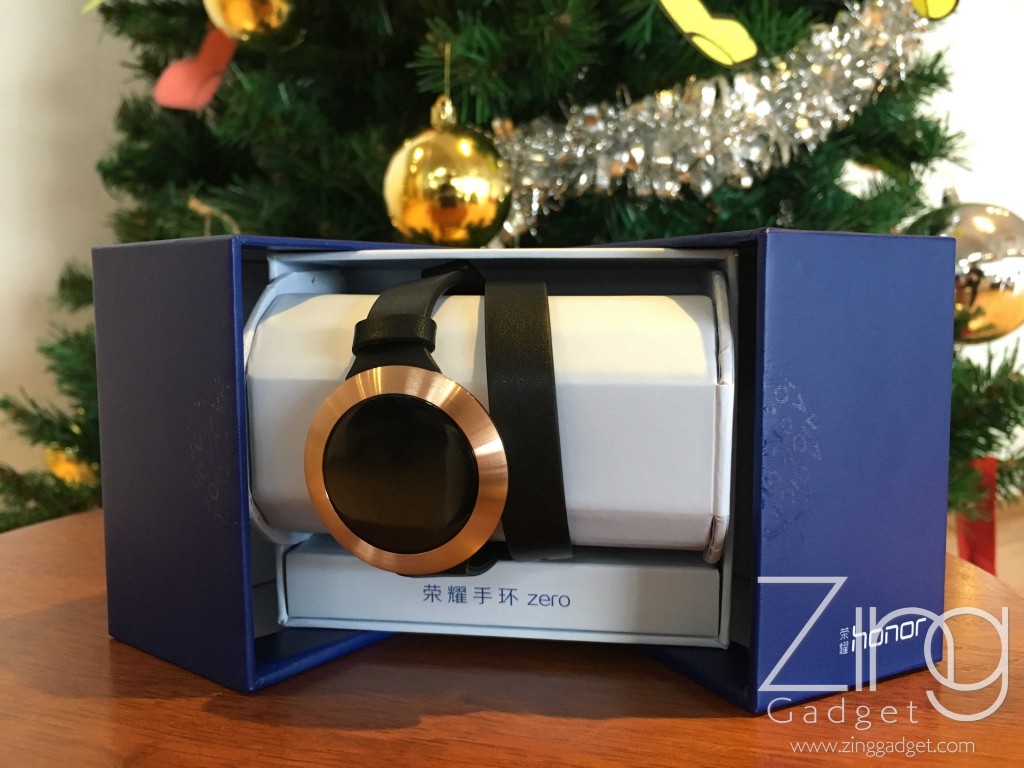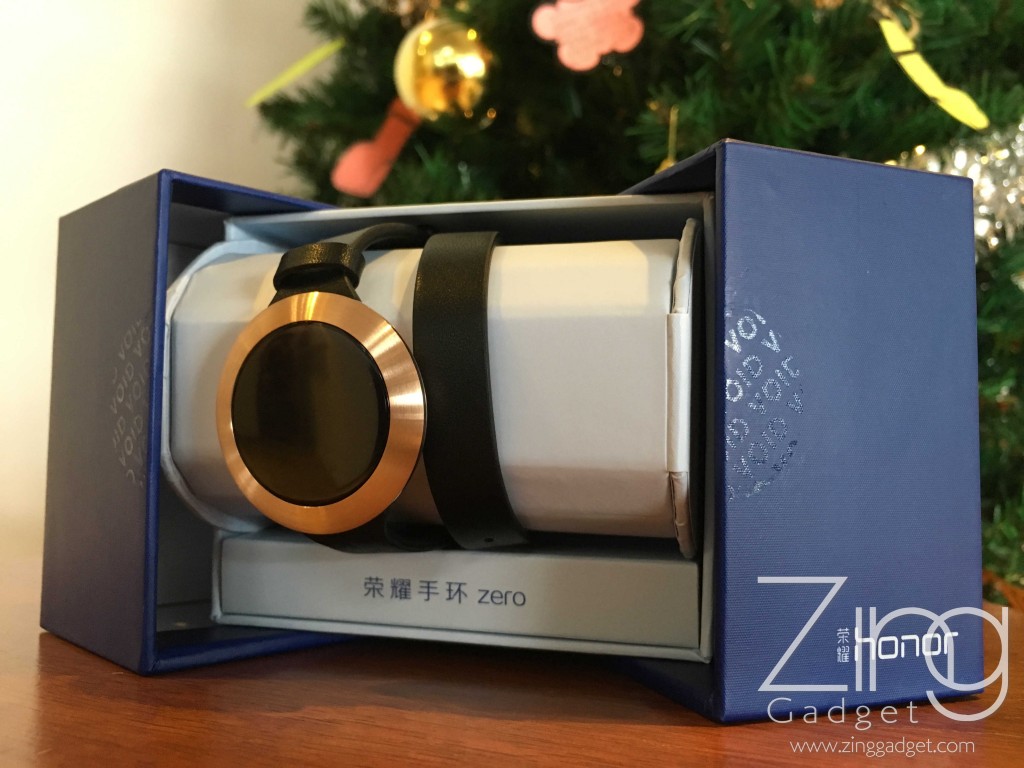 The packaging of the Honor Zero is elegant and exquisite.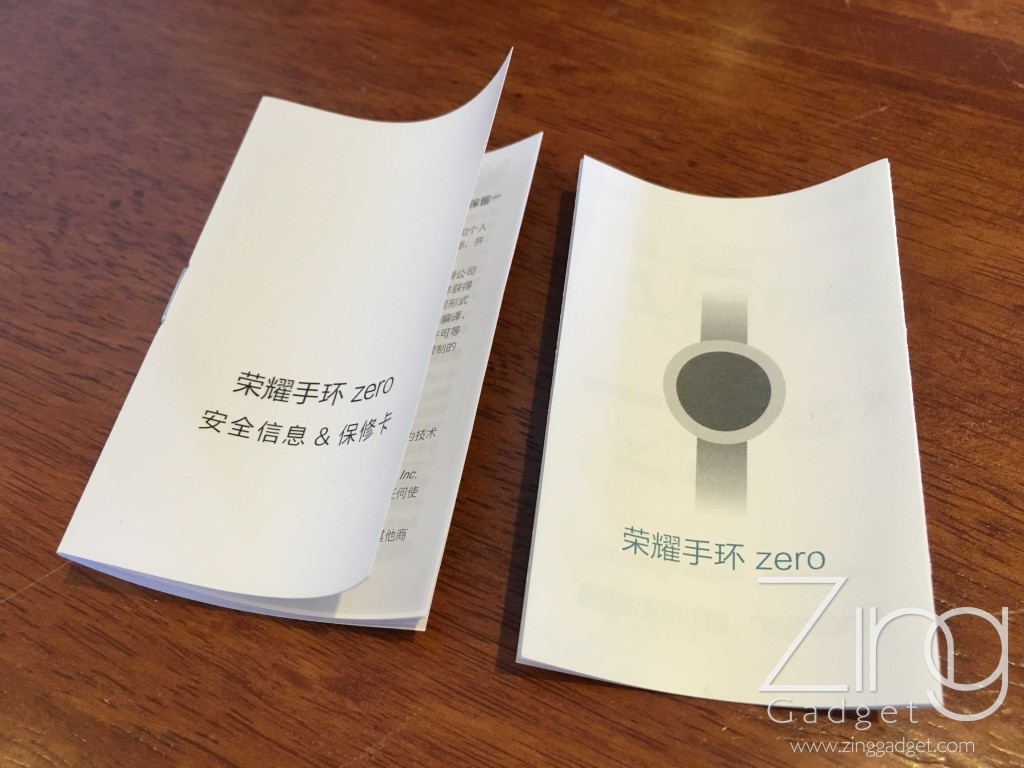 Warranty card and introduction brochure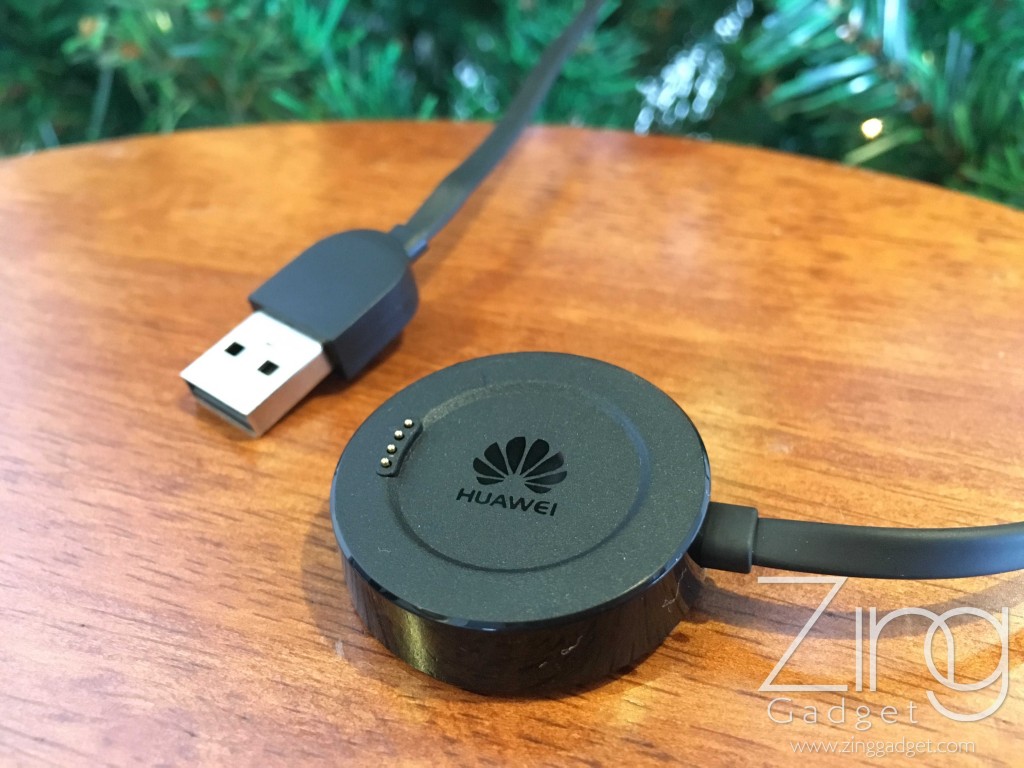 Official charging dock for the Honor Zero
The Honor Zero sports a 128 x 128 ppi PMOLED touch display which suffers in the details and the brightness. However, the smartband in water resistant up to 1.5 meter depth. The smartband can last for 4 days with 14 days of total standby time and can be fully recharged in 1 hour.
Compared to the previous Huawei Talkband series smartband, the Zero smartband comes with an upgrade in the outlook design and the water resistant technology. This smartband provides the convenience to check smartphone notifications and other fitness tracking activities. In short, the design of the Honor Zero SS smartband is truly distinguishing from the rest of the smartband in the consumer market today.