Hotlink has announced the new Hotlink Prepaid Unlimited which has raised by RM5 but now comes with unlimited hotspot and unlimited internet at 3Mbps along with 12 hours of uncapped high speed internet.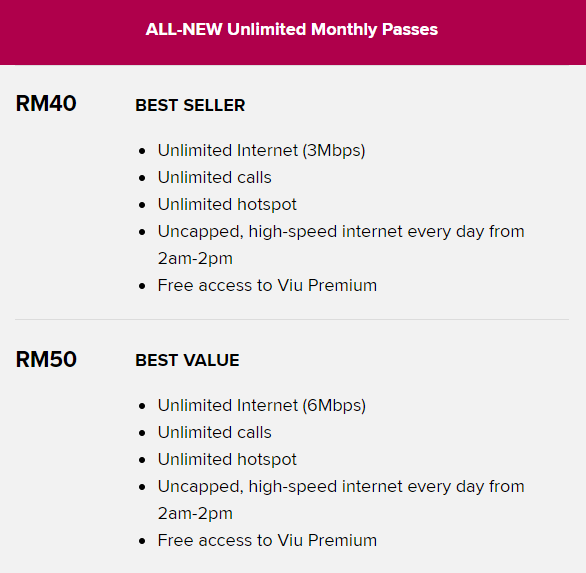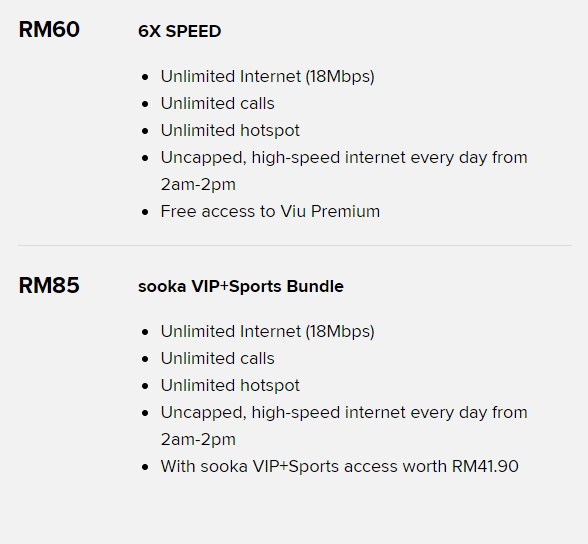 Such plan starts from RM40 to Rm85 bundle while RM40, 50, 60 comes with free Viu Premium while RM85 plan comes with sooka VIP+ Sports access worth RM41.90.The uncapped internet starts 2am everyday until 2pm.
Despite being unlimited, fair usage policy (FUP) still applies and once the quota has reached 50GB, download speed will be reduced to 512kbps. Daily FUP is at 5GB and weekly quota is at 15GB under FUP.
RM35 or RM45 unlimited pass plan still available for subscribers but there is now WiFi hotspot sharing possible.