With the reported overheating issues happening in some of the Qualcomm Snapdragon 810 handset, the best smartphone processor of the year 2015 goes to the Samsung Exynos 7420 processor manufactured from the 14nm FinFET process. While everyone has highlighted their focus on the upcoming Qualcomm Snapdragon 820 in the year of 2016, Samsung also will release their new generation System-on-Chips (SoC) – the Exynos 8890 octacore processor.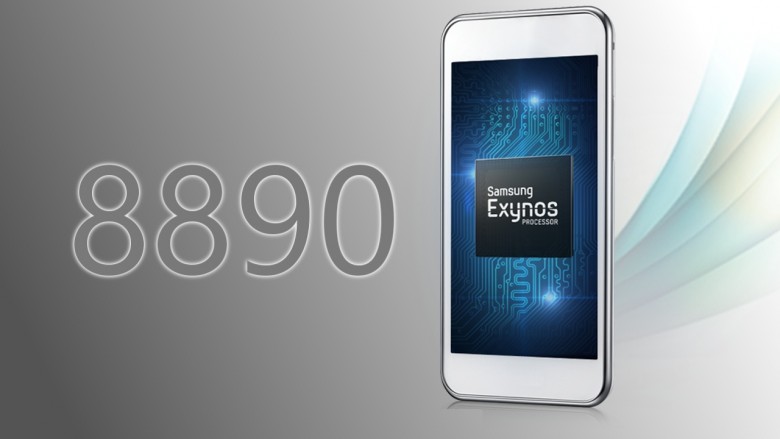 Although the Samsung Exynos 8890 has not been officially released, Samsung has posted some of the info-graphics of the upcoming processor to highlights its latest feature and new technology packed within the SoCs.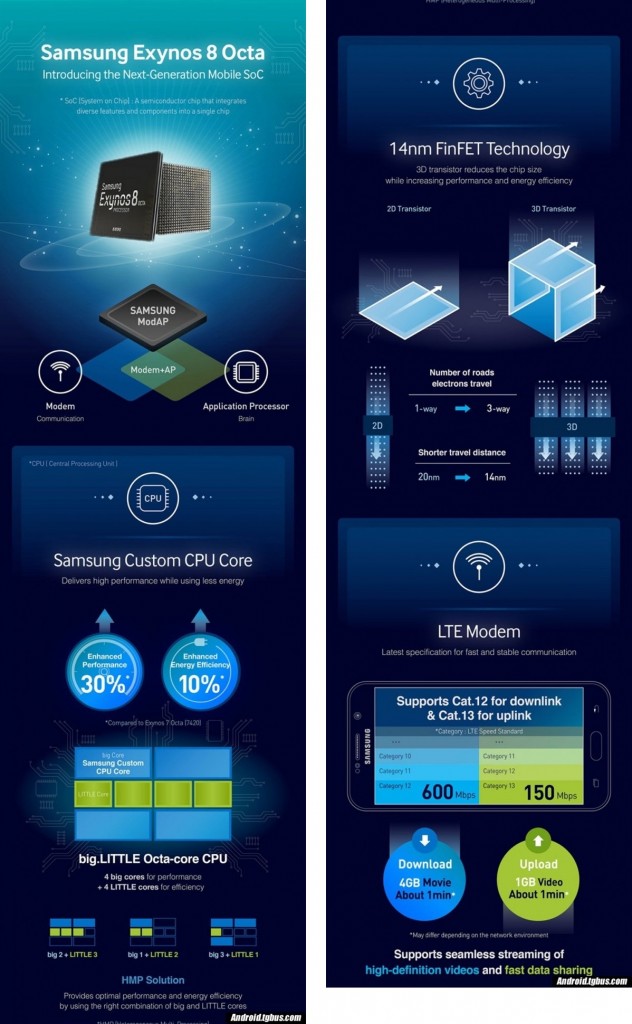 The Exynos 8890 is based on 4x 2.3Ghz 64 bit Mongoose high performance custom CPU and 4x 1.5Ghz Cortex A53 high performance processor. There will be 8 cores in total while support smart core switching technology to enhance battery life. The Exynos 8890 also promises higher performance output at 40% more than the Exynos 7420 released last year.
The new Exynos processor also supports Cat 12 LTE at 600Mbps download rate and Cat 13 LTE at 150Mbps upload rate. It also will come with a with ARM Mali T88MP12 graphical unit processor up to 12 cores and support compatibility with 4K display output!
Although Samsung has not mentioned the official launch date for the Samsung Galaxy Exynos 8890 processor but we could expect that the next generation of Samsung Galaxy S7 flagship is highly likely to be powered by this processor. Hence the launch date of this processor is likely to be around March to May this year!
Source: Android TGBUS