The Xiaomi powerbank is one of the most popular gadget of all smartphone users who seek for quality hardware at an affordable price. The 10000mAh powerbank has been imported to Malaysia in many ways through official and unofficial with overseas shipping. Recently, Xiaomi has launched a new enhanced version of the Xiaomi 10000mAh battery that comes with similar pricing with the 20000mAh battery at approximately RM95.
What does the new 10000mAh battery has to offer?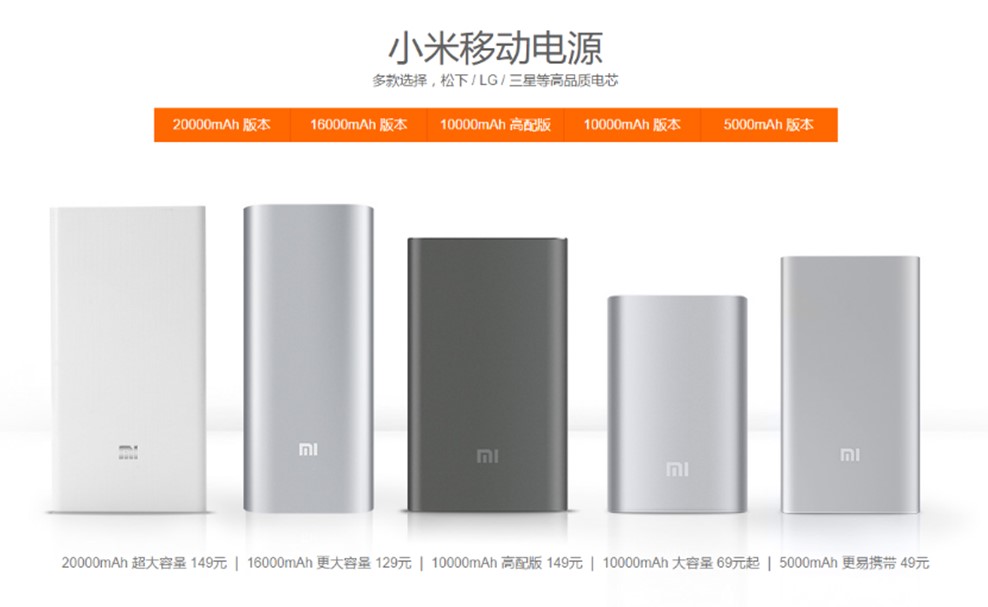 The 20000mAh powerbank comes with a most budget 18650 chipset while the new 10000mAh powerbank comes with high density lithium polymer hardware. The latter chipset has a higher hardware cost that offers a better quality and thus both priced at RMB149 (~RM95). This new chipset technology is also available at 5000mAh powerbank which is priced at RMB 49 (~RM31).
It is currently available in Xiaomi China only.
Source : 25pp