The HTC 10 once again has appeared on the mobile news again. Ditching all the previous rumored specs leaks, the real hardware list for this new HTC flagship is now finally revealed! One of the Romanian telco website has released the pre-order details for the HTC 10 which is roughly priced at RM3271!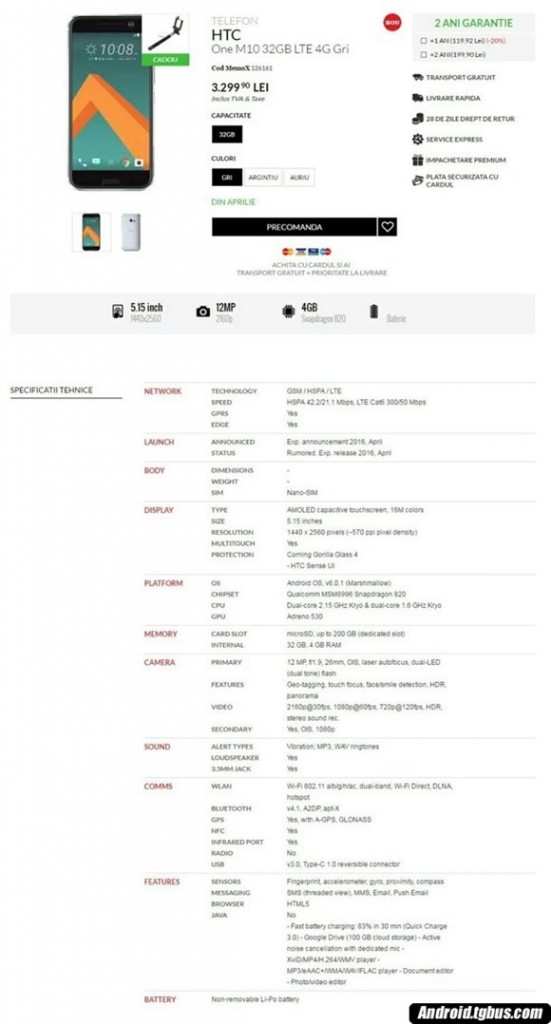 According to the specification sheet above, it is said to feature a 5.15 inches 2K AMOLED display panel and powered by Qualcomm Snapdragon 820 processor. It is also runs on Android 6.0 with 4GB RAM and 32GB ROM with expandable storage up to 200GB!
As previous known for its camera, the HTC 10 is also going to feature a 12MP rear camera with OIS technology. Nevertheless, the rough conversion to MYR shows that the HTC 10 is going to be priced around RM3271. Does anyone happy with such pricing for specifications and user experience?
Source : Android.tgbus