During the Mobile World Congress 2019 in Barcelona, Spain, earlier this year, Huawei announced the Balong 5000 5G modem and the Huawei 5G CPE Pro router.
Huawei 5G CPE Pro routers run on their own Balong 5000 chip, which supports Sub6G broadband coverage. The device received a license for China's first 5G wireless equipment with a data terminal on July 10, making it the first 5G router in China.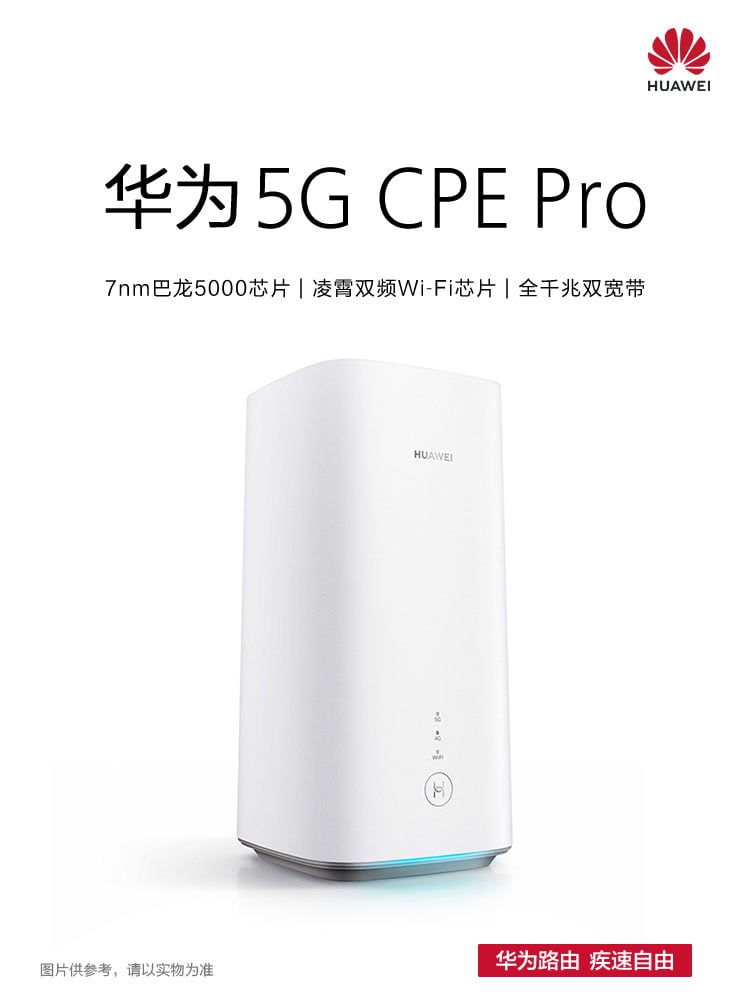 According to the official statement, you can download 1GB HD video files in 3 seconds via 5G. It is also the company's first CPE router to support HiLink, a smart home connectivity platform developed by Huawei.
It also features double thermal fins and a hydraulic design are provided to increase the thermal efficiency of the Huawei 5G CPE Pro by 30%, reduce the volume by 45%, and provide up to 5G performance up to 60%.