Recently, Huawei had filed yet another waves of trademarks with the Intelectual Property Office of the UK, but this time is not about new technologies, but a strings of model likely to be used on new smartphones, named 'P300', 'P400' and 'P500', which mark another departure from the current two-digit naming scheme of the Huawei P series flagships.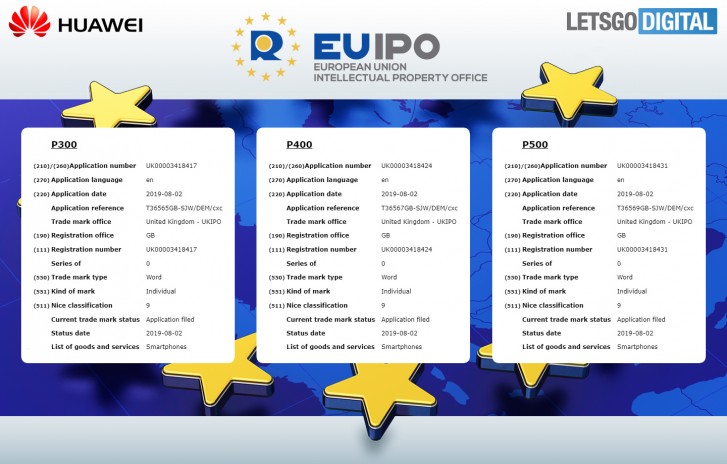 According to reports, these 3 new trademarks are filed under the category of 'smartphones', suggesting that it may be the new naming scheme of the next generation of Huawei P series smartphones. Before this, Huawei had changed their naming scheme from P9's one-digit to P20's two-digit, with these new trademarks we might see another change in the scheme or the upcoming P series smartphone.
Having said that, if Huawei really are going for P400 as their next P-series smartphone, register for the 'P300' trademark doesn't make sense to us, thus these new trademarks might be referring to something entirely different in our mind. We will need to wait for official statements from Huawei themselves for further information.