Celebrating the upcoming Ramadhan festive season, Huawei has officially launches discount promotion for Huawei Mate 9 series and Huawei P9 with discounts up to RM300!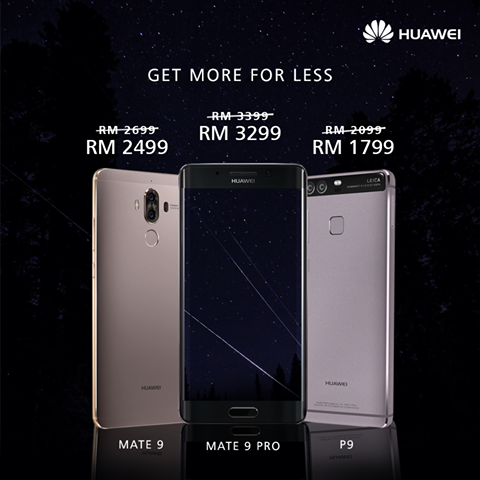 The Huawei P9 previously at RM2099 is now only at RM1799 while you can get the Mate 9 or Mate 9 Pro at RM2499 and RM3299 (previously at RM2699 and RM3399).
If you have been waiting for the best price for the Huawei flagship, it's time grab one today!
Source : Huawei Mobile