Huawei smartphones has joined in the Malaysian mobile market for a lengthy period of time. Initially market as a budget smartphone, Huawei smartphone business is now growing stronger each day in which that they rarely relies on other chipset company for supplies of processor. The Huawei Mate 8 is officially launched in Malaysia today which is powered by the state of the art Huawei HiSilicon Kirin 952 processor that comes with 4GB of RAM and 64GB of ROM. The Kirin 952 offers decent performance similar to other premium flagship SoC while the brilliant display has deepen our positive impression for this smartphone.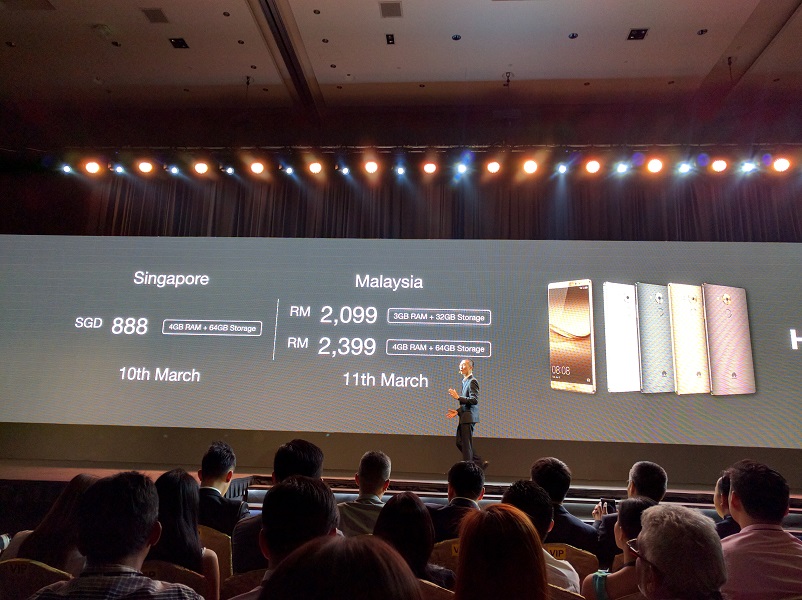 Huawei Mate 8 specifications:
Android 6.0,(EMUI 4.0)
6 inches IPS-NEO LCD display(1920 x 1080 resolution)
Corning Gorilla Glass 4 scratch resistant glass
2.3GHz HiSilicon Kirin 950 processor
3GB RAM+32GB ROM / 4GB RAM+64GB ROM
16MP rear camera/ 8MP front camera
157.1 x 80.6 x 7.9mm
185g
Fingerprint recognition technology
4000mAh
RRP: RM2099/ RM2399
The Huawei Mate 8 will be available much earlier in Singapore smartphone market by one day. The specification on Singapore market is only limited to 4GB RAM and 64GB ROM priced at SGD $888 (~RM2639). Meanwhile, Malaysian mobile user can choose between 3GB RAM + 32GB ROM (RM2099) and 4GB RAM with 64GB ROM (RM2399)!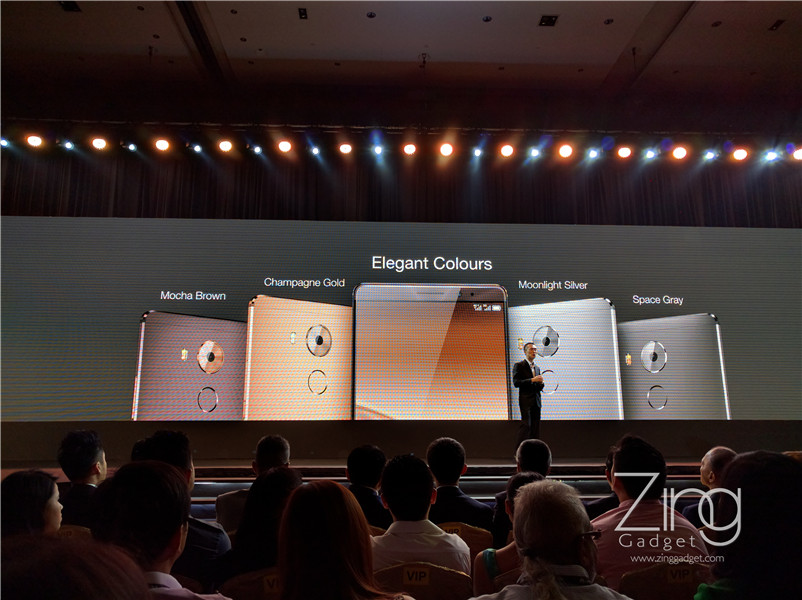 The Huawei Mate 8 is available in champagne gold, mocha gold, moonlight silver and space grey.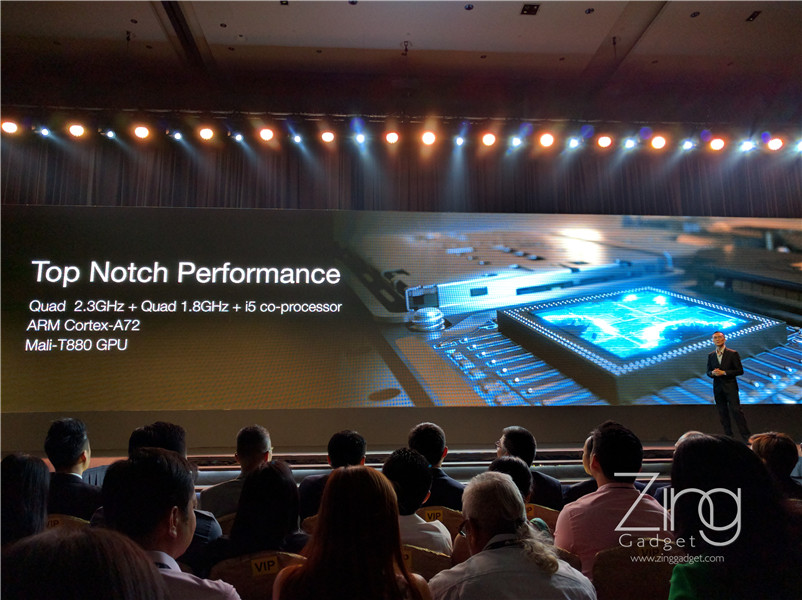 The Mate 8 is one of the first smartphone to sports their most powerful Kirin 950 SoC which offers twice the performance from Huawei Mate 7! Apart from more performance output, the power consumption of this processor is also well optimized with low battery consumption!
The Super Hands-Free 3.0 technology allows handsfree recording/ calling with a distance at 3 meters! It also able to detect the exact location of sound source that improves audio recording with microphone.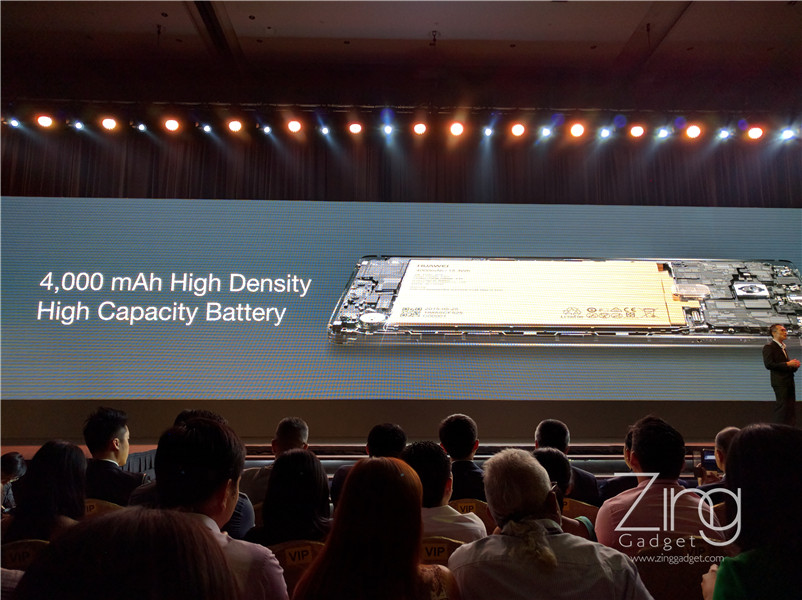 Huawei officials claims that the 4000mAh battery offers 2 days and more usage time and standby time at 22 days! It can be fully charged within 2 hrs and 30 minutes.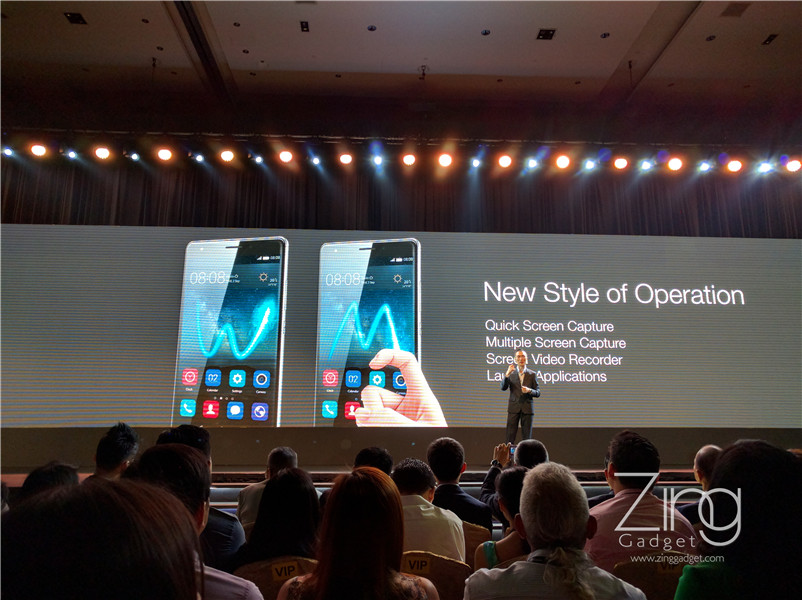 It still offer their unique joint operation that perform multiple tasks on the phone.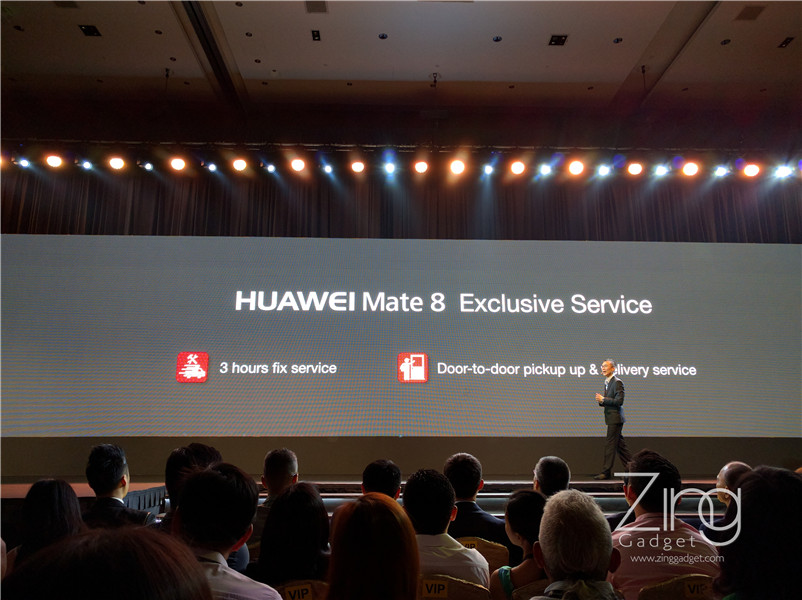 The Huawei Mate 8 is now available for sale. The first 88 orders on this smartphone will receive a complimentary Huawei Talkband B2 worth RM668! Huawei Mate 8 users is also able to enjoy premium exclusive after sales services which includes domestic pick up and delivery right to your doorstep and smartphone maintenance will not take longer than 3 hours!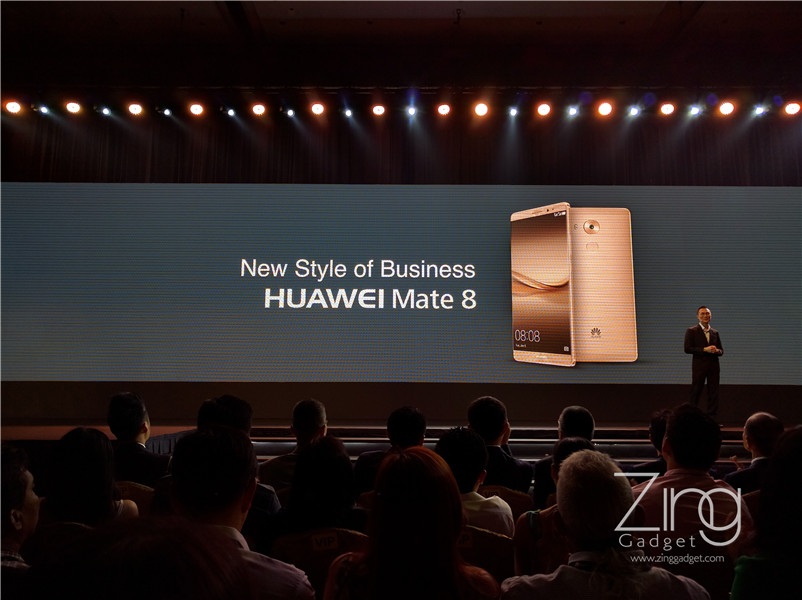 It is one of the best smartphone you can buy right now!