With the launch of Snapdragon 800 SoC, many flagship smartphone has implemented a new voice call technology known as Voice over LTE, abbreviated as VoLTE. This new technology utilizes LTE networking for clearer voice communication in calls and improves the connectivity. The Mate 9 as the latest flagship from Huawei now offers VoLTE in their new update which specifically caters Digi subscribers.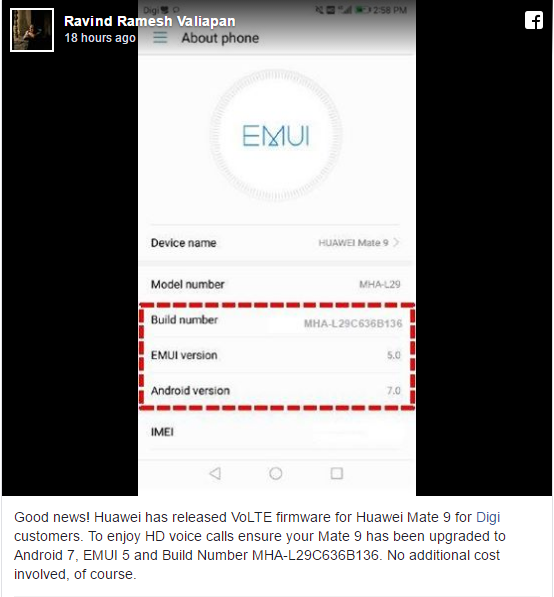 According to Digi insider Ravind Valiapan, all Huawei Mate 9 user who updated to the latest EMUI 5.0 (Build number:MHA-L29C636B136) can now activate VoLTE voice communication in the settings.
Apart from Mate 9, Digi VoLTE service is currently available in
iPhone 7/7 Plus
iPhone 6S/6S Plus
iPhone 6/6 Plus
iPhone SE
Learn more here!