With greater demands on multitask, phablet is a common choice of productivity enthusiast as for their enormous display. Samsung, the well known smartphone maker has offered the Galaxy Note 7 to the market but eventually fails and discontinued. Huawei then take this golden opportunity to offer the best user experience for phablet consumers around the work by offering the Mate 9 as a display of technological advancement.
Huawei Mate series are well established for its enormous and attractive display and top notch build quality. It's an alternative of the P series flagship that offers a different design and enhanced hardware that fulfills our demand for daily needs.
Huawei Mate 9 specifications: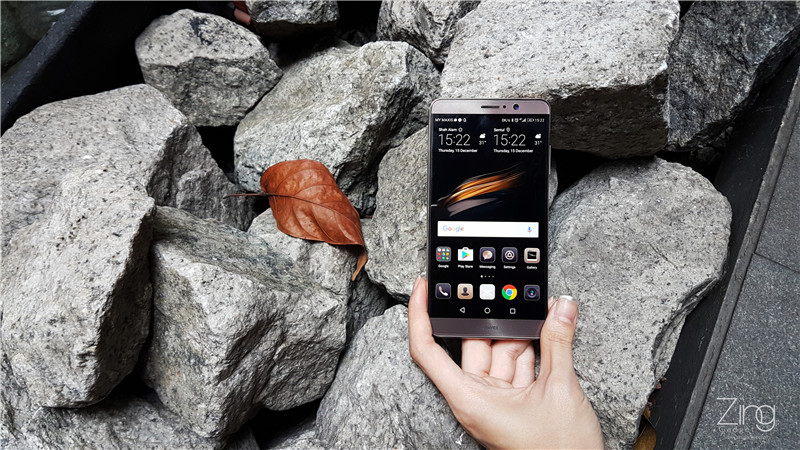 Android 7.0,EMUI 5.0
5.9 inches Full HD IPS LCD display
2.4GHz HiSilicon Kirin 960 octacore SoC
Mali-G71 MP8 GPU
4GB RAM + 64GB ROM (support memory extension up to 256GB)
20MP + 12MP dual rear camera, f/2.2 aperture, OIS、2X optical zoom, dual tone LED flash
8MP front camera with f/1.9 aperture
Type-C V2.0 port
Fingerprint sensor
Bluetooth 4.2, NFC, IR blaster
156.9 x 78.9 x 7.9mm
190g
4000mAh battery with SuperCharge
RRP:RM2699
Design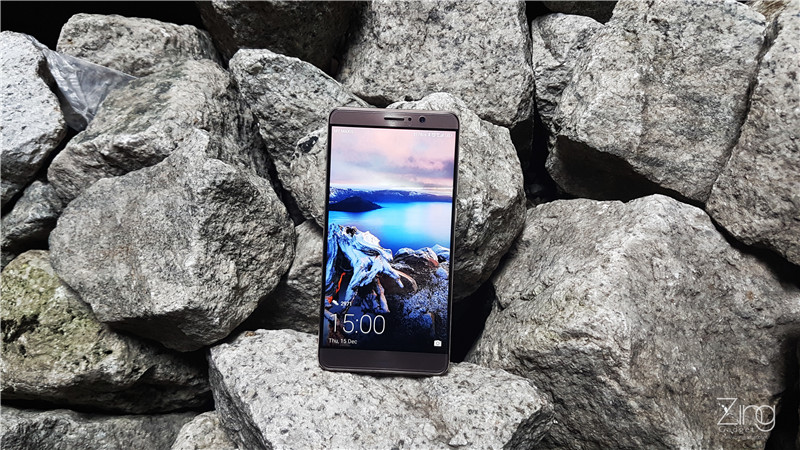 Inspired by classic, the Huawei Mate 9 features the conventional design story available in previous Mate series with the addition of the seducitive Full HD display. The Mate 9 also comes with new colour – Mocha gold which is previously introduced with the launch of the Huawei P9 and received great popularity. Despite having 5.9 inches large display, its large screen to body ratio and improved single handed operation makes it easily operable all day.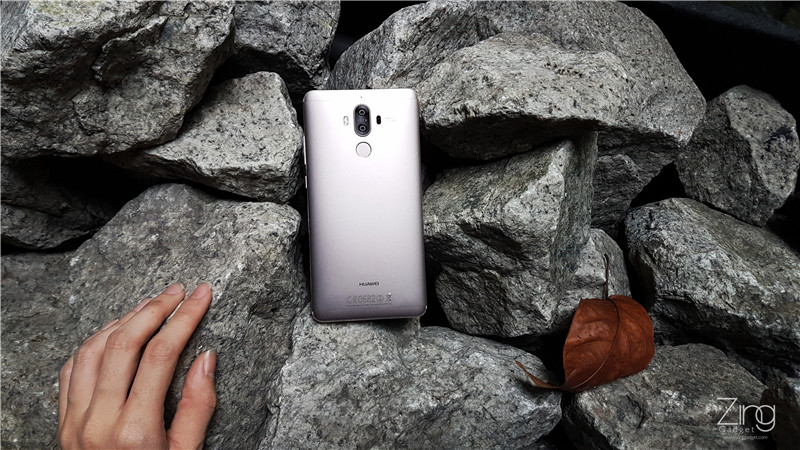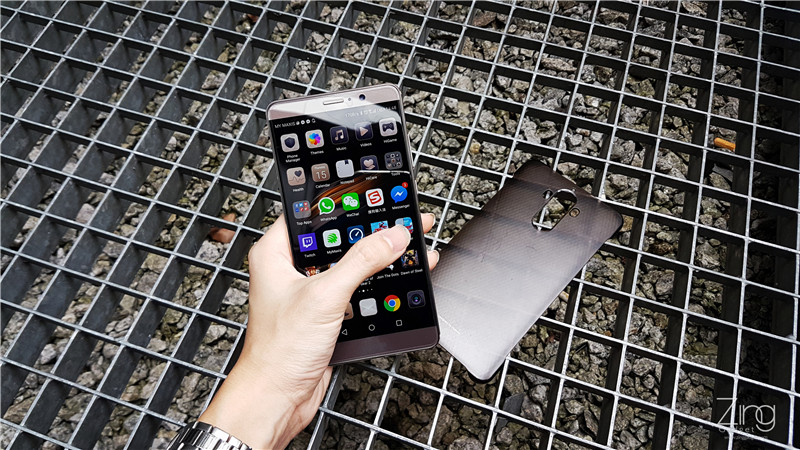 A minimalist, curved unibody design with mate aluminium gives its a good grasp while the top and bottom are separated with discrete antenna. The brushed aluminium chassis is only noticeable when you put on a closer look.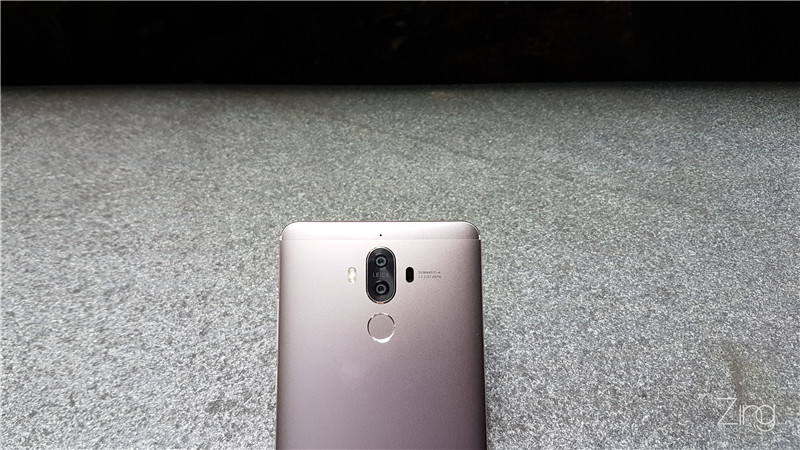 The reputation of Huawei has significantly boosted globally after its partnership with LEICA for the camera. The P9 known for its first LEICA certified camera has its camera aligned horizontally at the corner of the rear chassis while the Mate 9 has a completely different design story. Located at the middle, the 12MP+20MP dual rear camera is strategically aligned vertically that wouldn't or rarely to be blocked by hands in any position.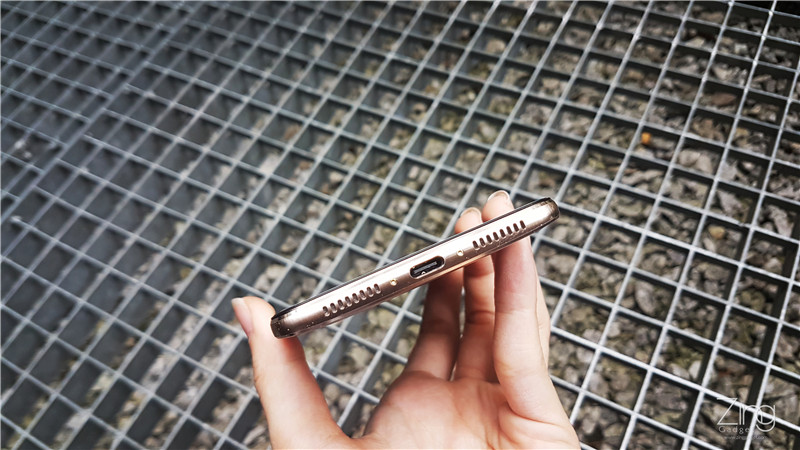 And here comes the USB Type C connection that everyone uses today.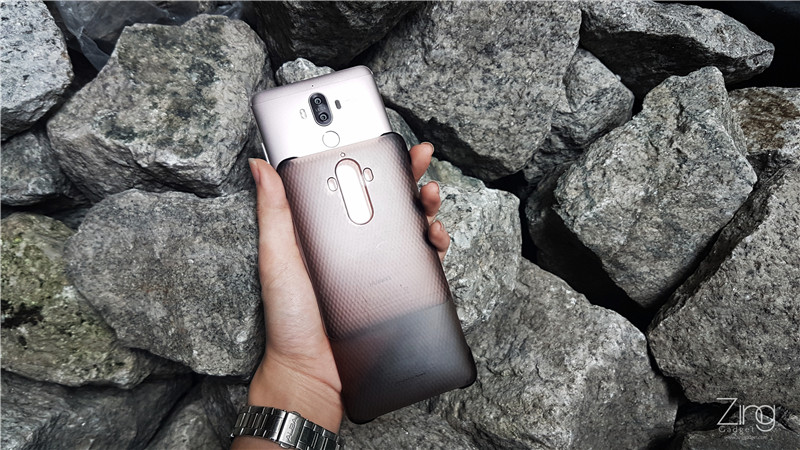 As a premium flagship, Huawei has provided a pre-installed screen protector and even comes with a silicone case cover. While we expect OEM cover usually manifest their distinctive quality, the fingerprint sensor is somehow roughly finished that affect our fingerprint recognition experience.
Display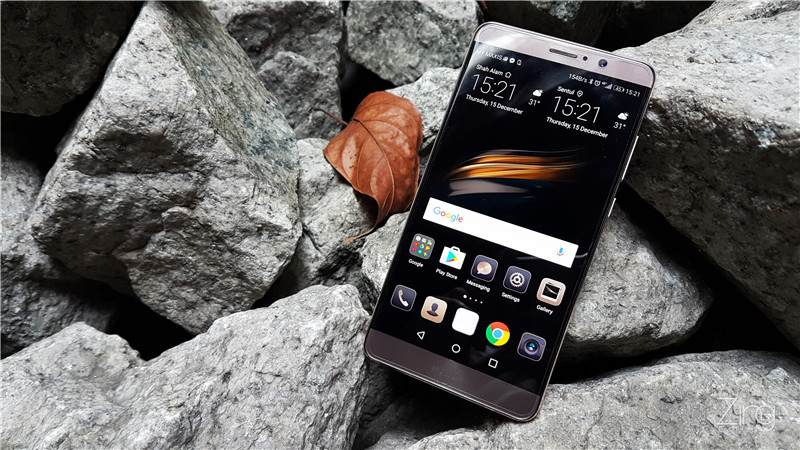 The Mate 9 officially categorized as a phablet with its large 5.9 inches display. Large display could be good to productivity and for entertainment such as gaming or video playback. While some flagship comes with 2K display as default, the Mate 9 has a Full HD panel which could be a way that Huawei chooses to conserve battery life.
One of the prime reason that Huawei launches the new Kirin 960 to the market is to promote and support upcoming Google DayDream VR technology. Although the Mate 9 was powered by Kirin 960, its Full HD display is not compatible with Google Daydream VR when it is introduced in the future. What a waste of potential possibilities!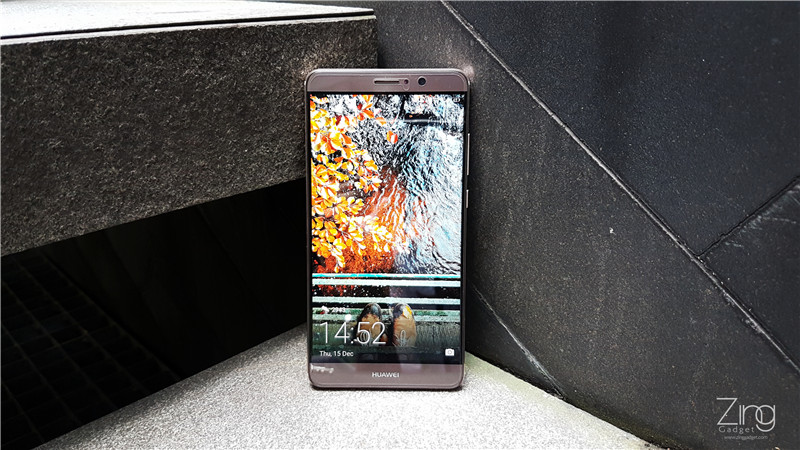 The brightness adjustment makes the screen readable even under bright sunlight while the display appears comfy even in the dark. With its minimal brightness, the display can be easily read without distracting others in dark environment.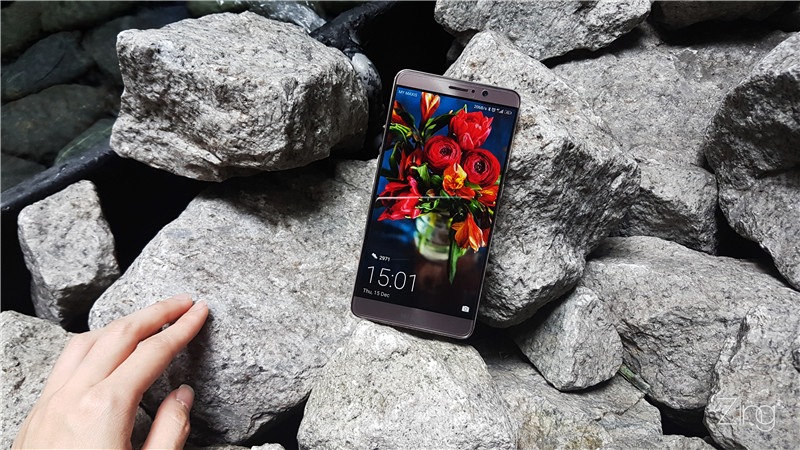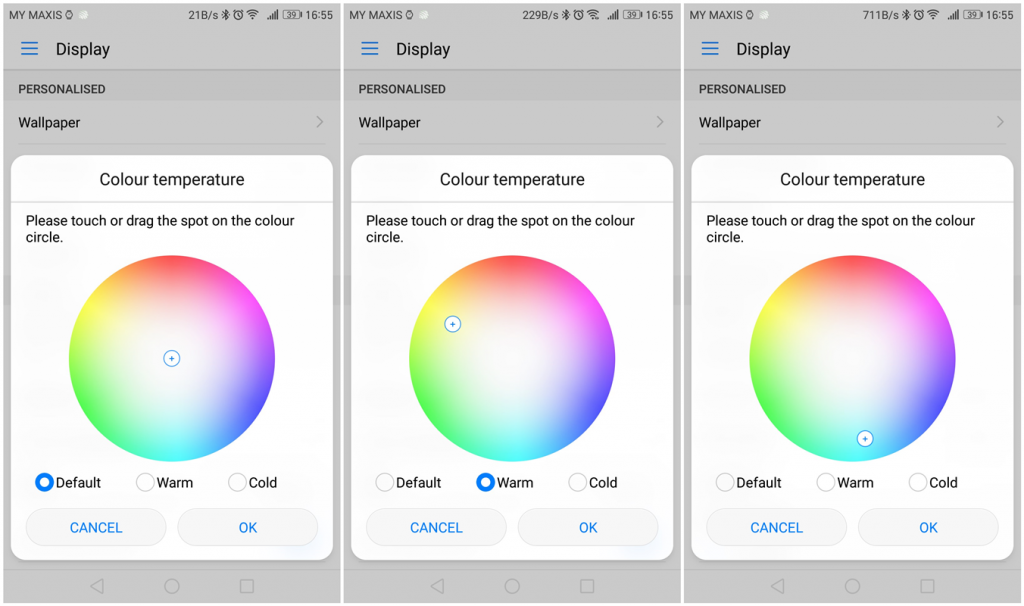 Its 5.9 inches display did a good job with colour distribution and user has the option to adjust colour temperature to warm and cold.
Camera
Huawei has once again bring a new level of photography with the Mate 9. Similar with Huawei P9, the Huawei Mate 9 also comes with LEICA certified camera with at a higher pixel resolution – the 20MP and 12MP rear camera combination. The 20MP is a monochrome lens that aids in capture details on the object thus appear in the final image. Its camera can create depth of field aka Bokeh effect which mimics high end DSLR camera effect.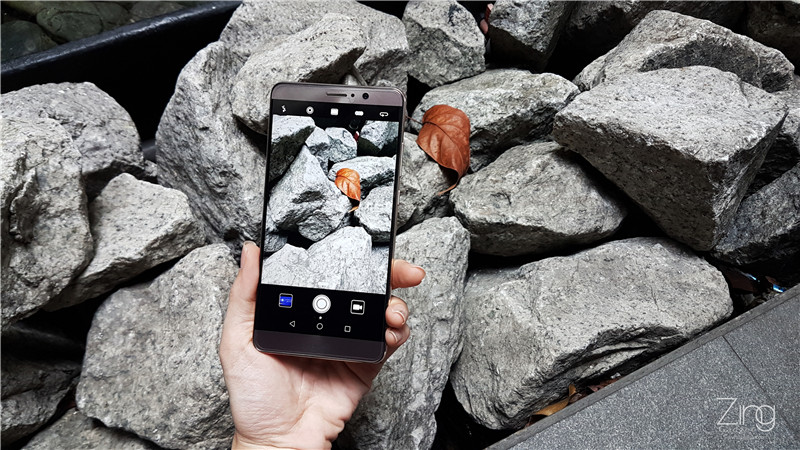 Its has a LEICA certified SUMMARIT H 1:2.2/27 ASPH lens with an aperture sized at f/2.2. LEICA official suggest that its future camera will be using a much larger aperture that allows more light to enter the camera lens. The dual rear camera in combination with OIS technology and Laser assisted autofocus makes its a great tool to take good photograph without DSLR.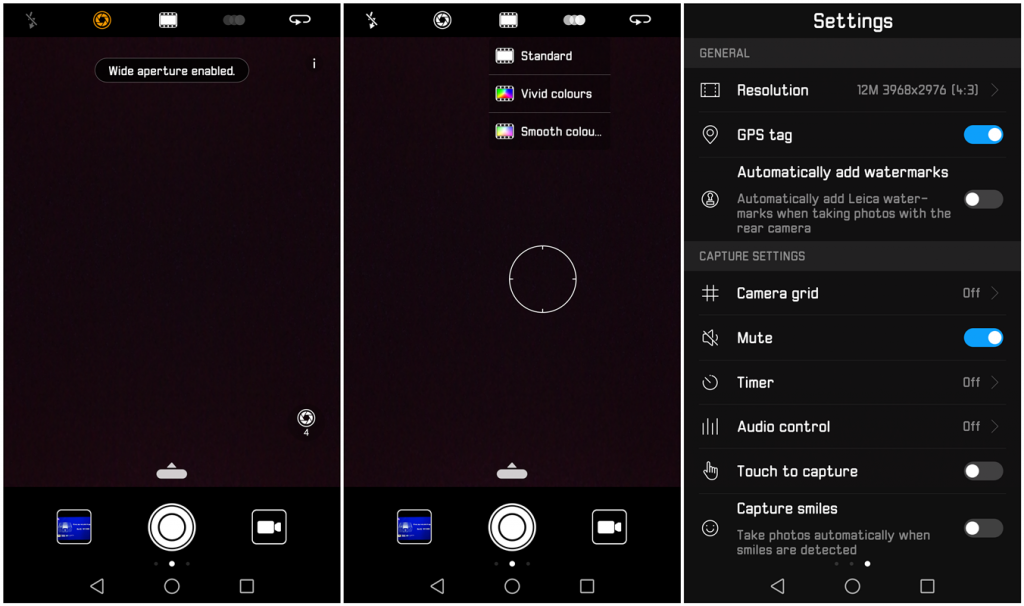 The camera app supports vivid and smooth colour shooting mode and the water mark tag can be easily enabled or disabled through the settings.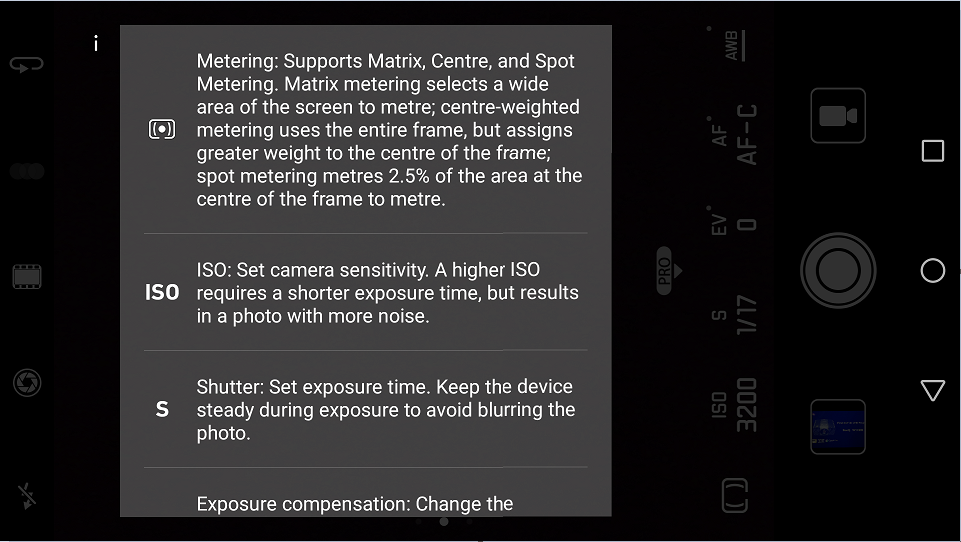 Similar with Huawei P9 and P9 Plus, its camera settings aren't reset to default when the camera application is closed. However, this could be good for photography enthusiast as their would like to keep their best setting on board.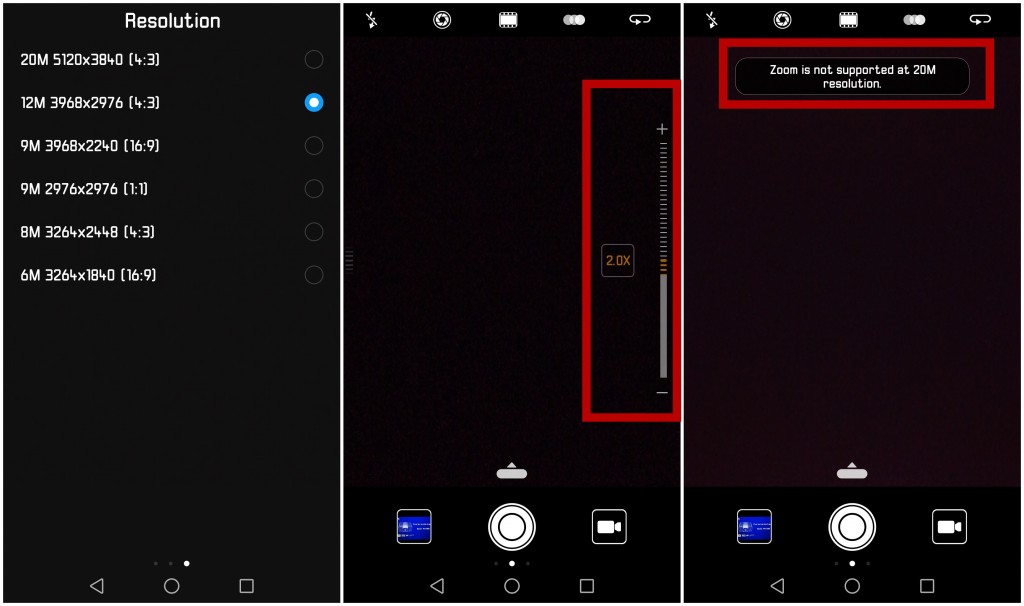 The 2x Hybrid optical zoom which previously present on iPhone 7 Plus is also now available for Huawei Mate 9. This technology allows long distance capturing without deteriorating picture quality but the picture resolution is restricted to 12MP and below.
Sample shots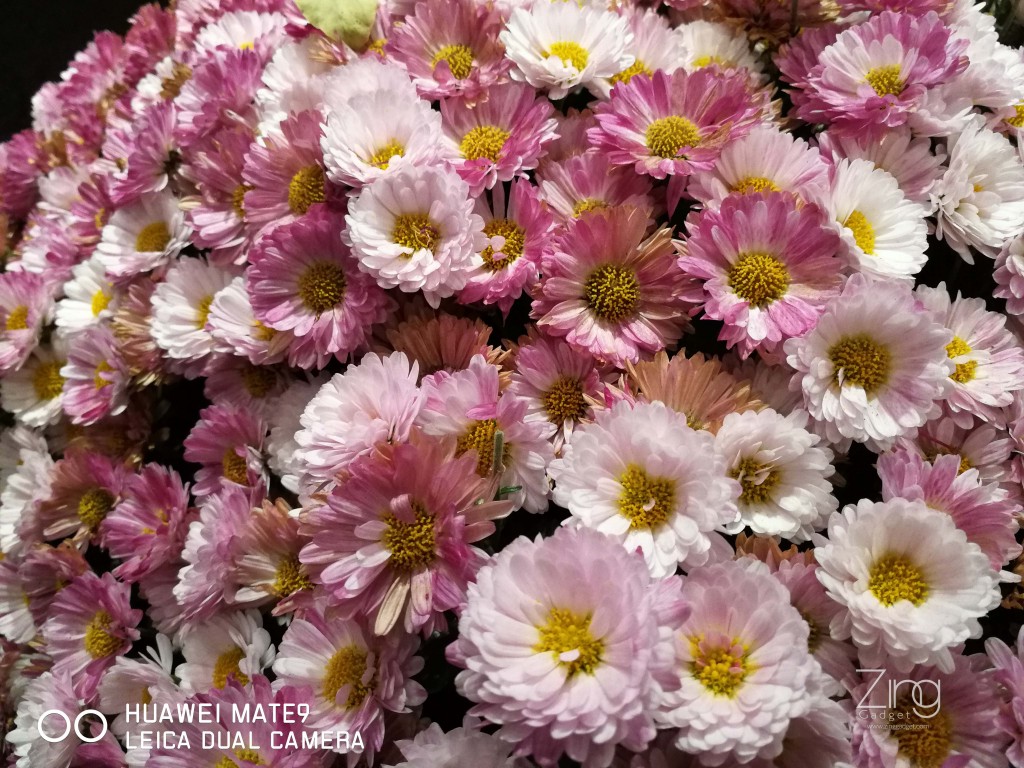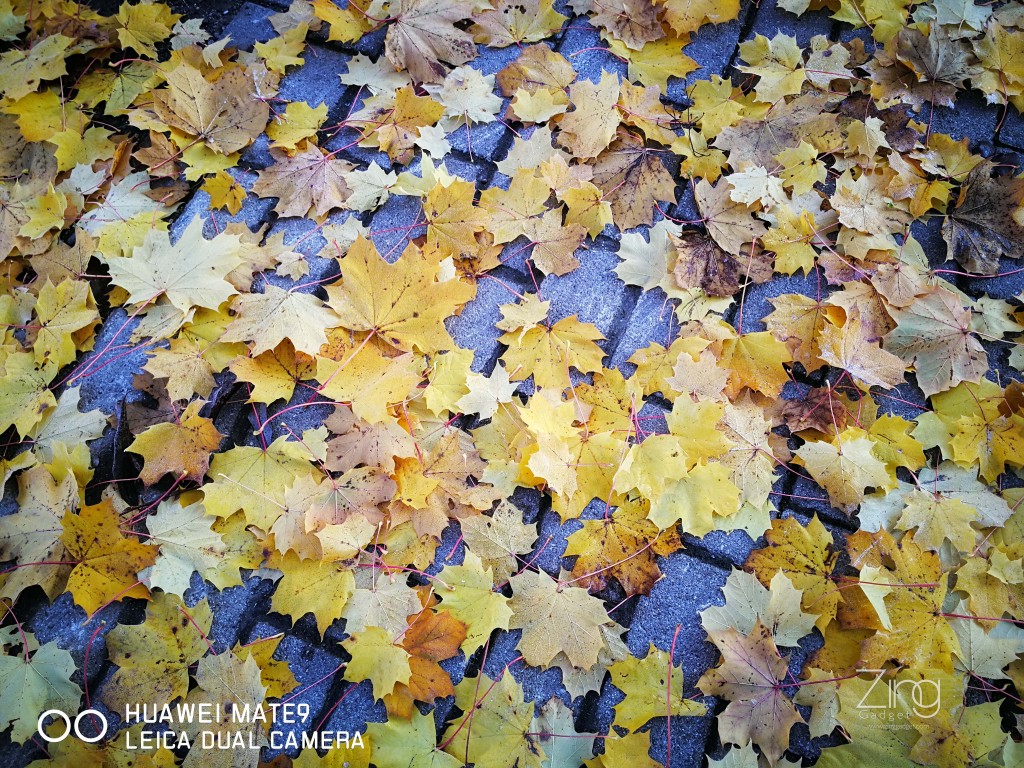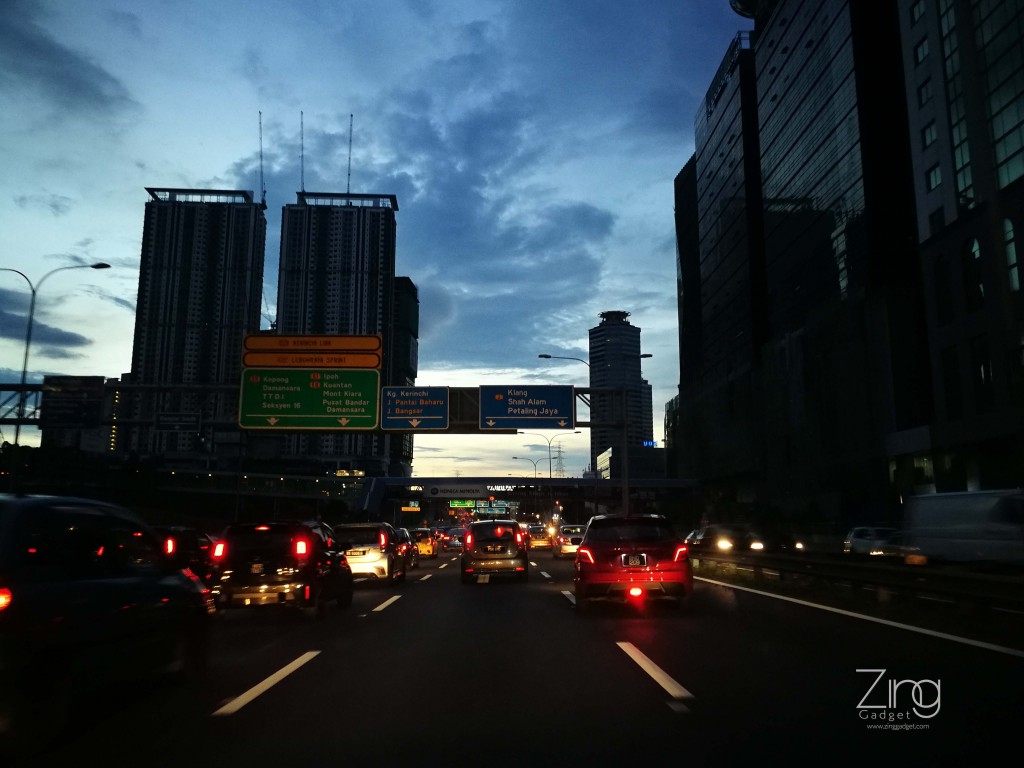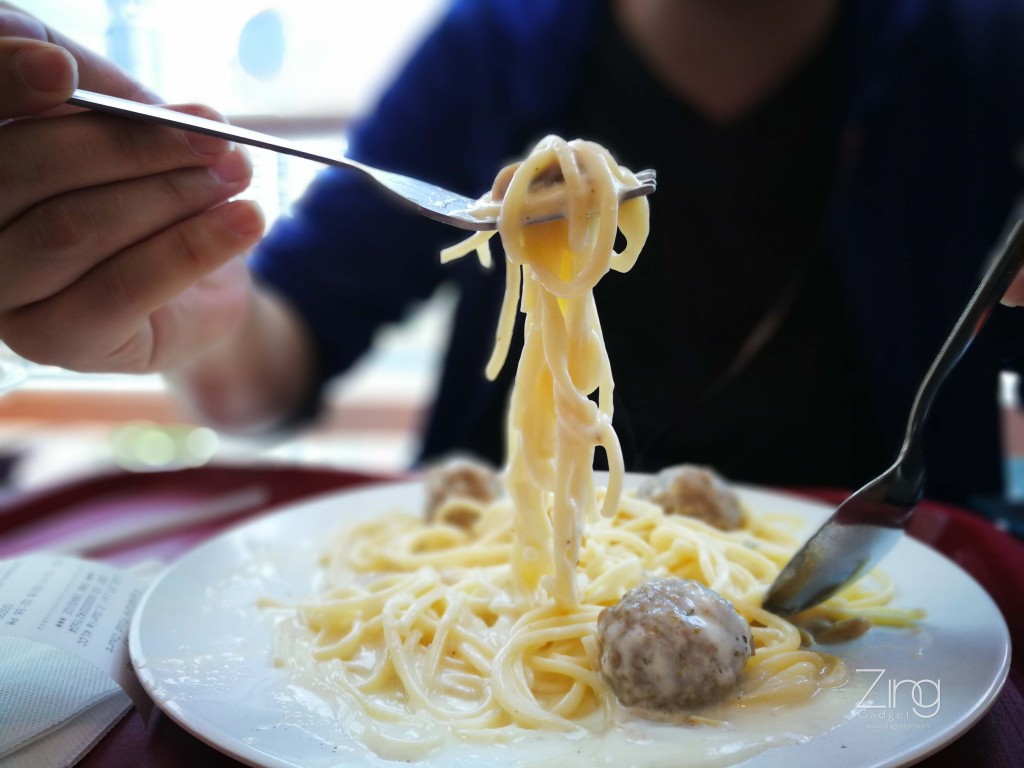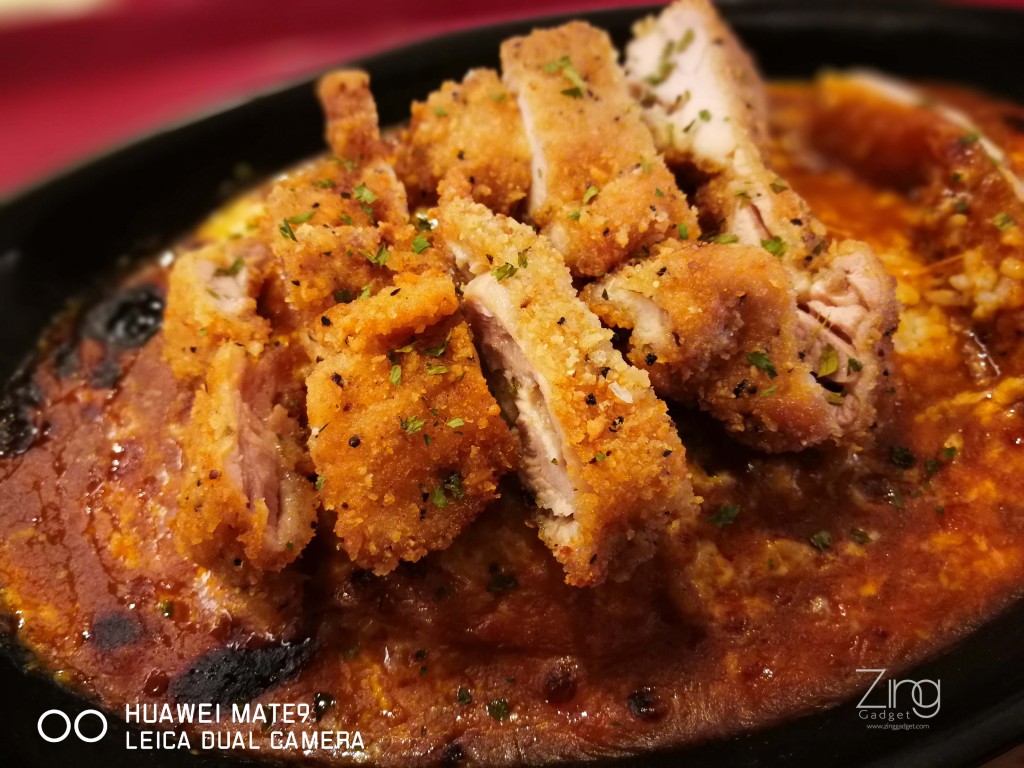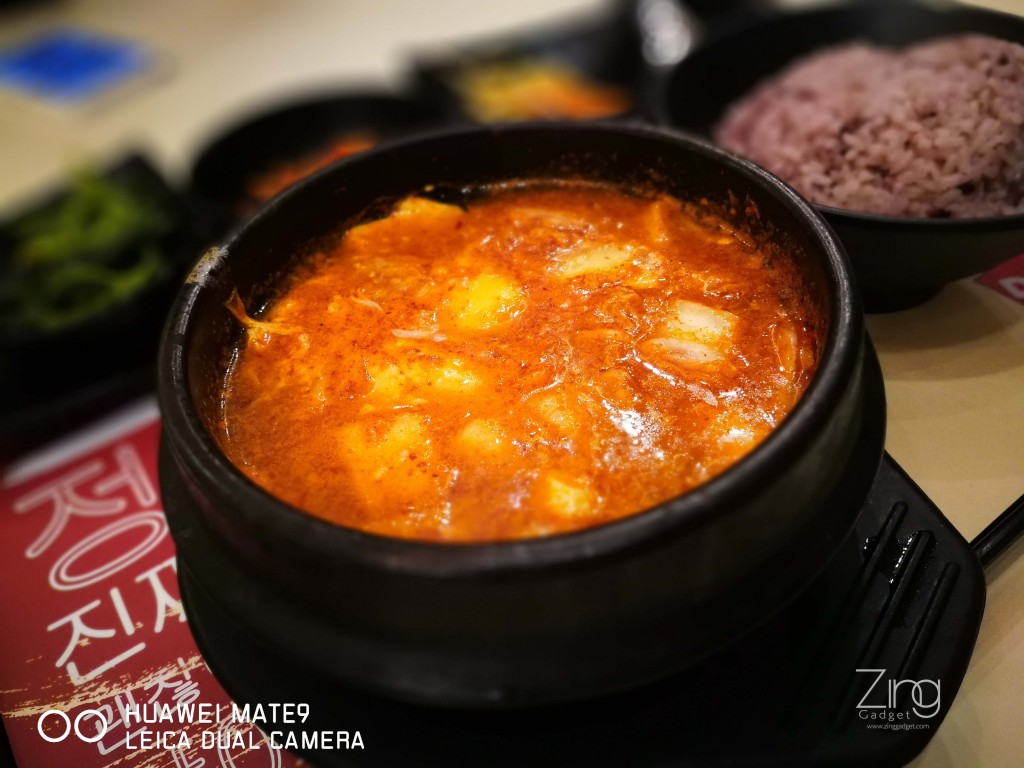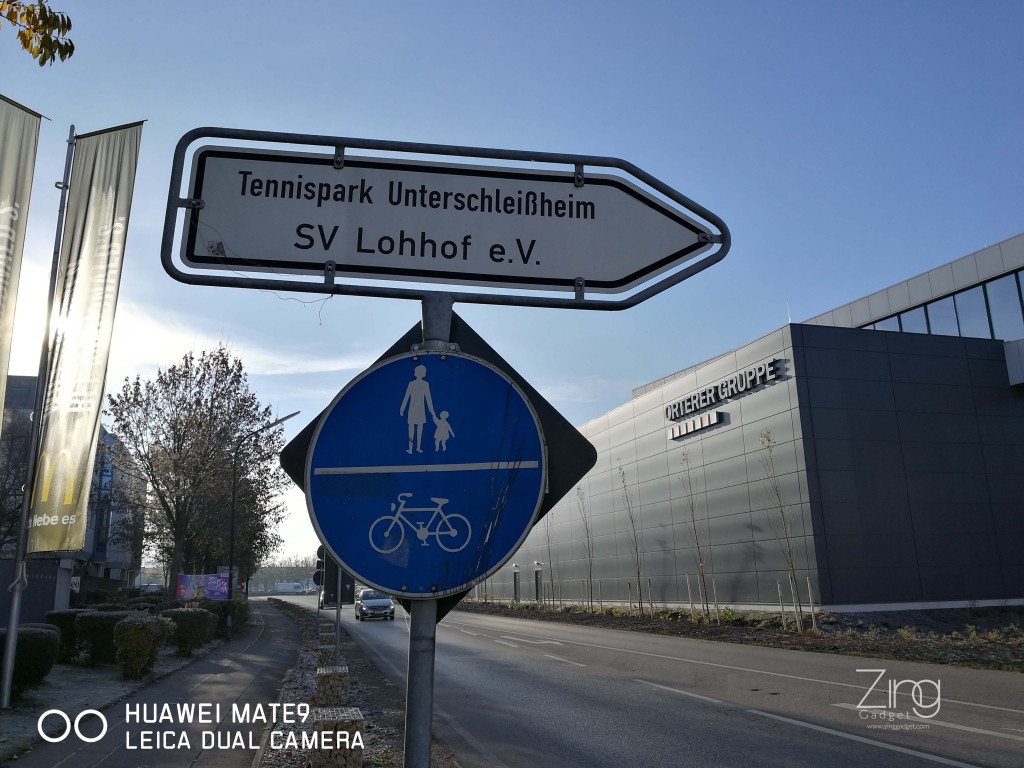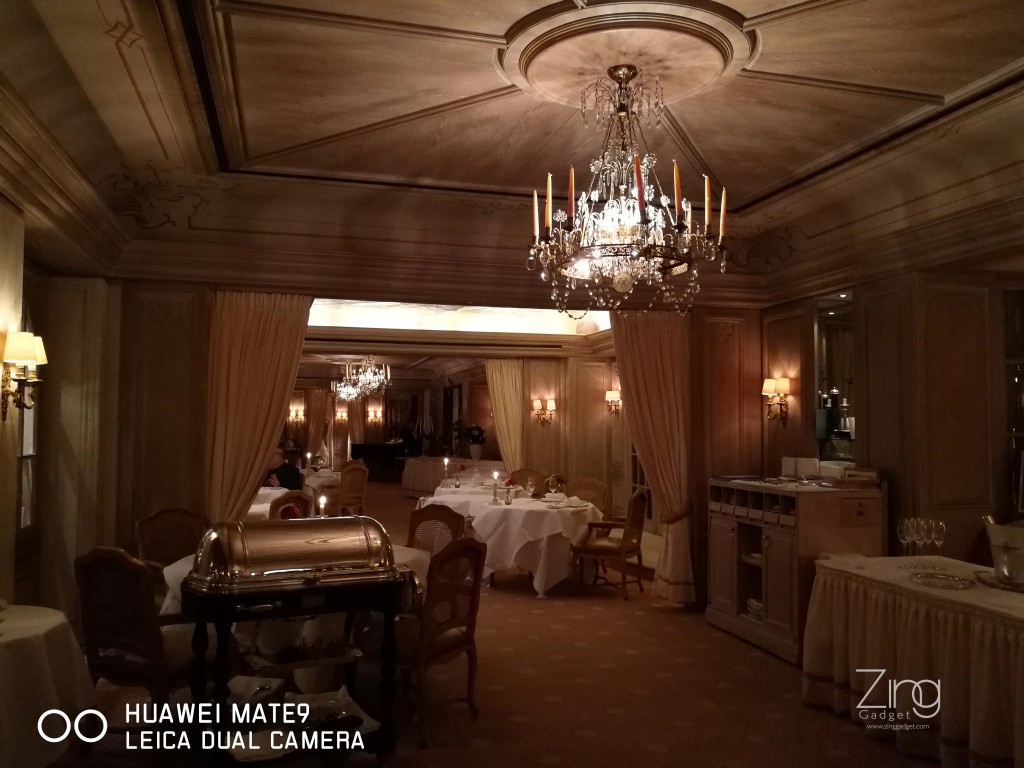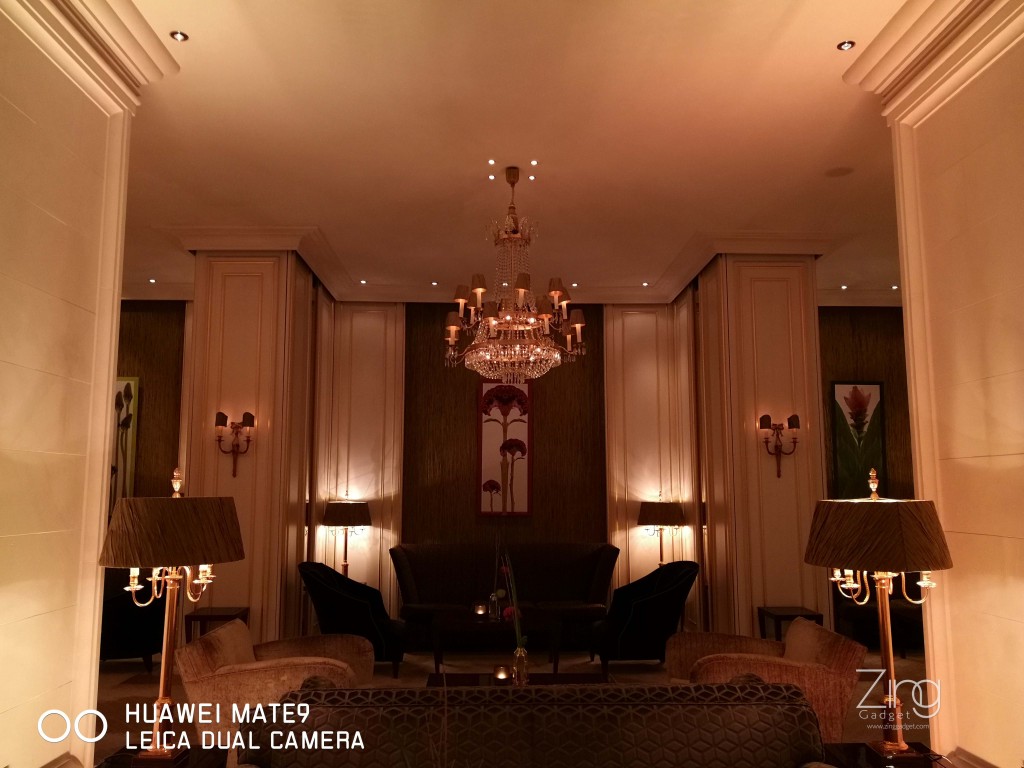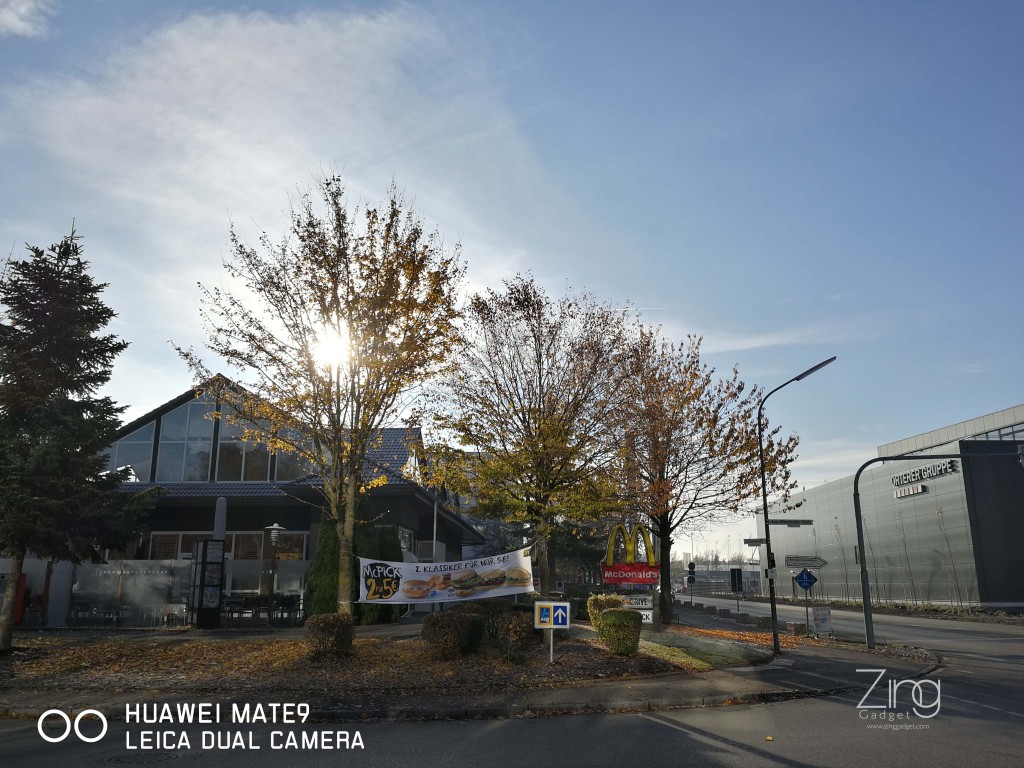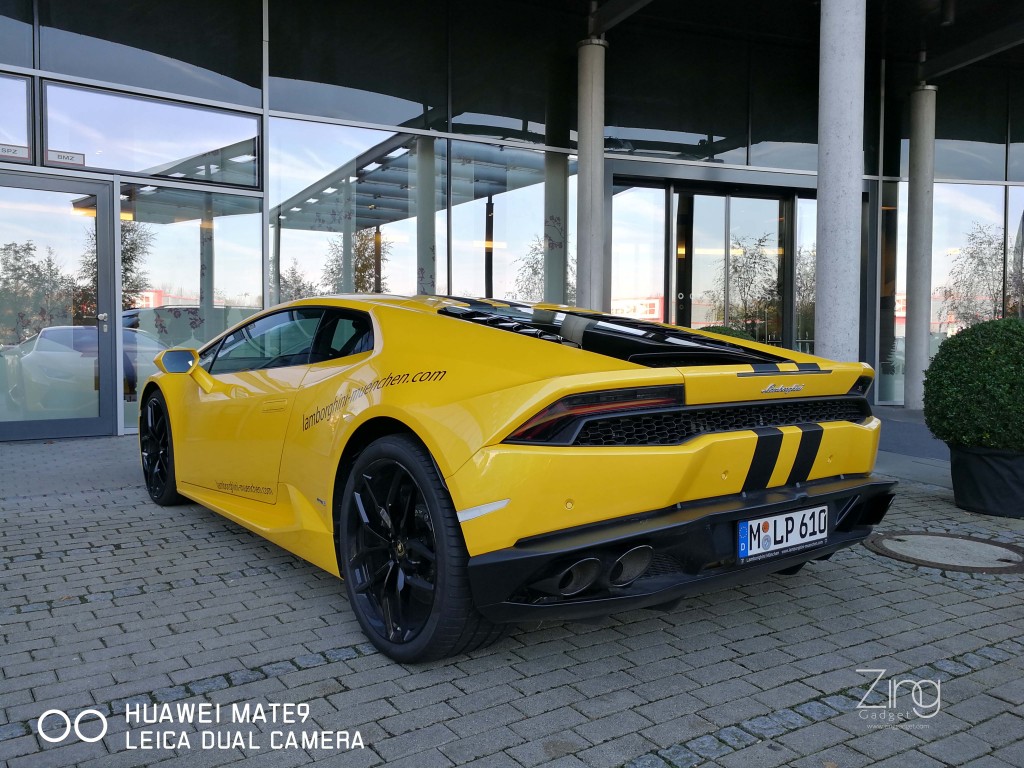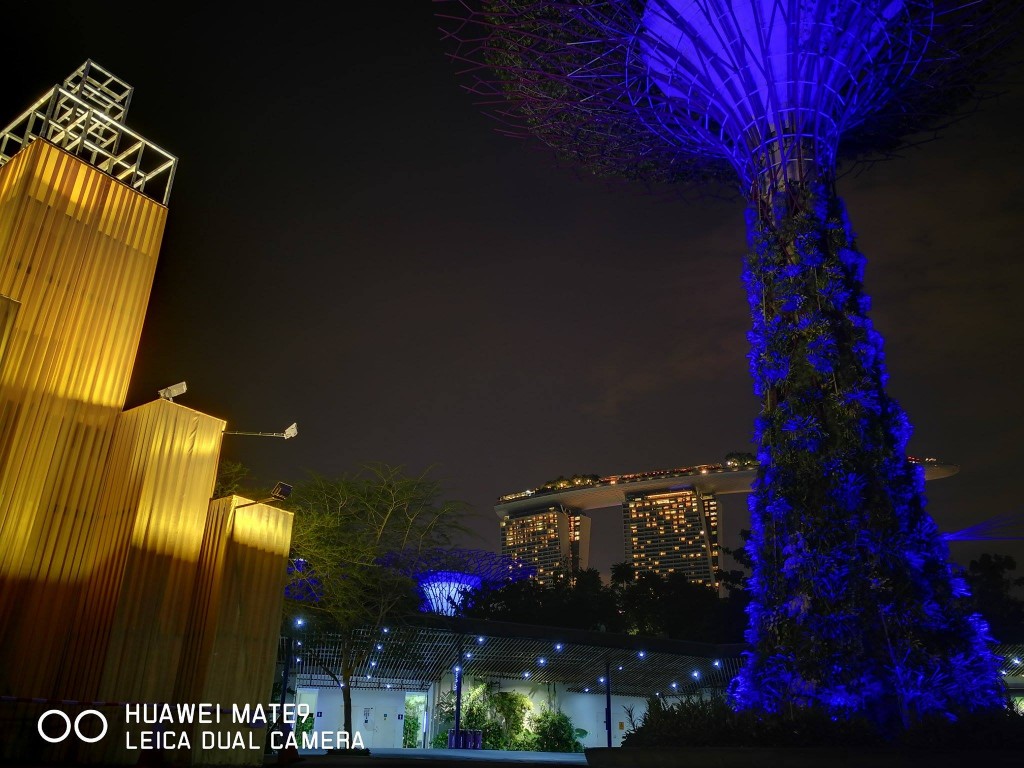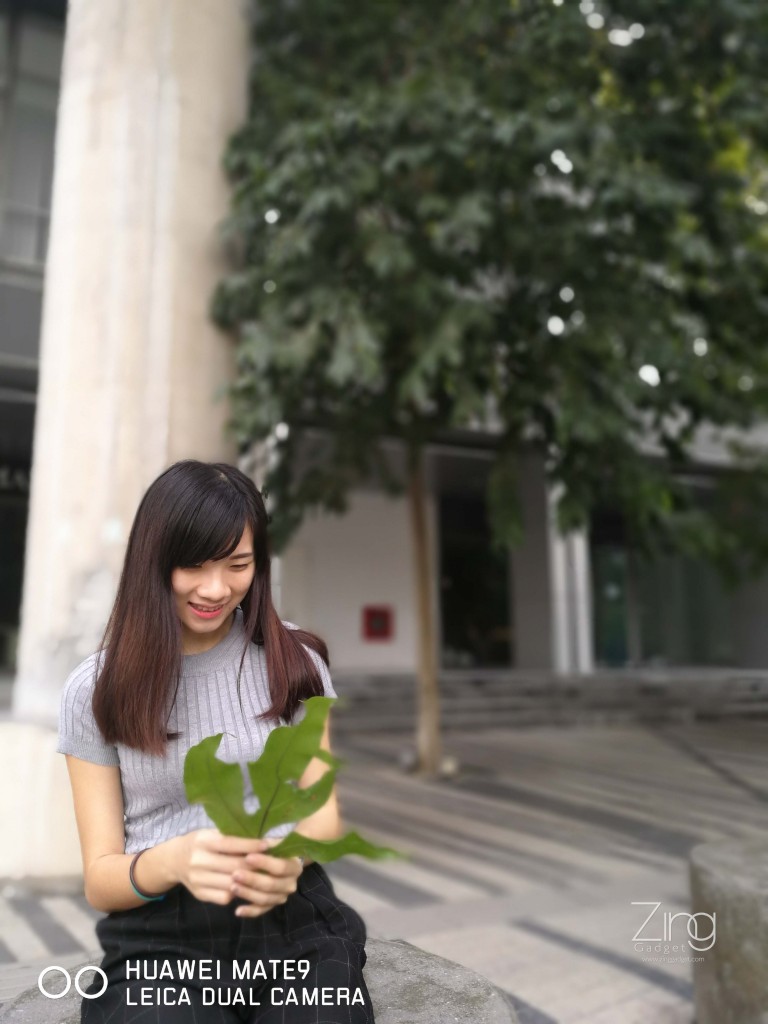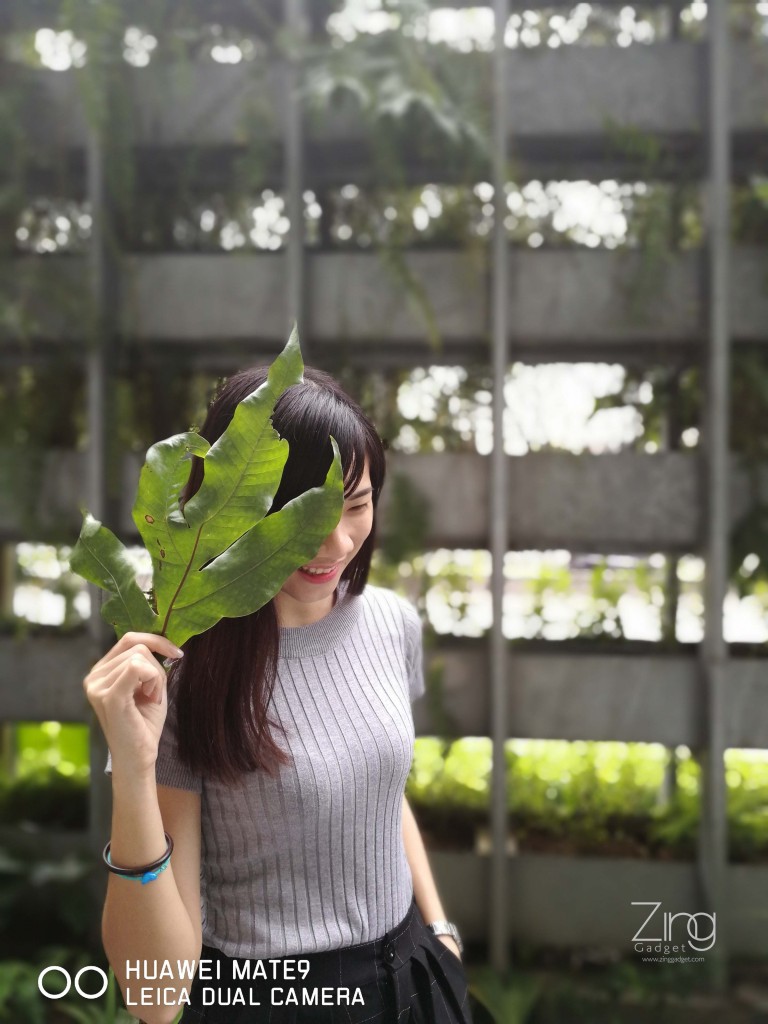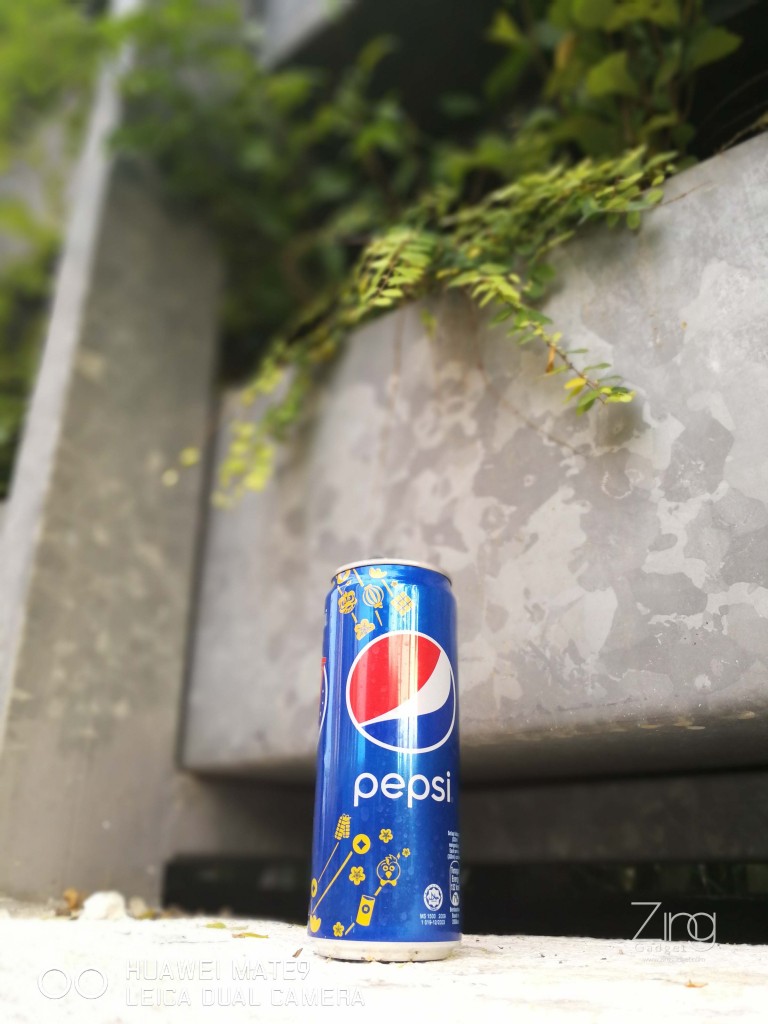 As an ex Huawei Mate 8 user, the Mate 9 gives us a better impression on its final image render thanks to its camera. Taking a shot in dark environment can be further enhanced by night mode that brings larger aperture while compensating some noise.
TL:DR, it is an excellent camera.
Selfie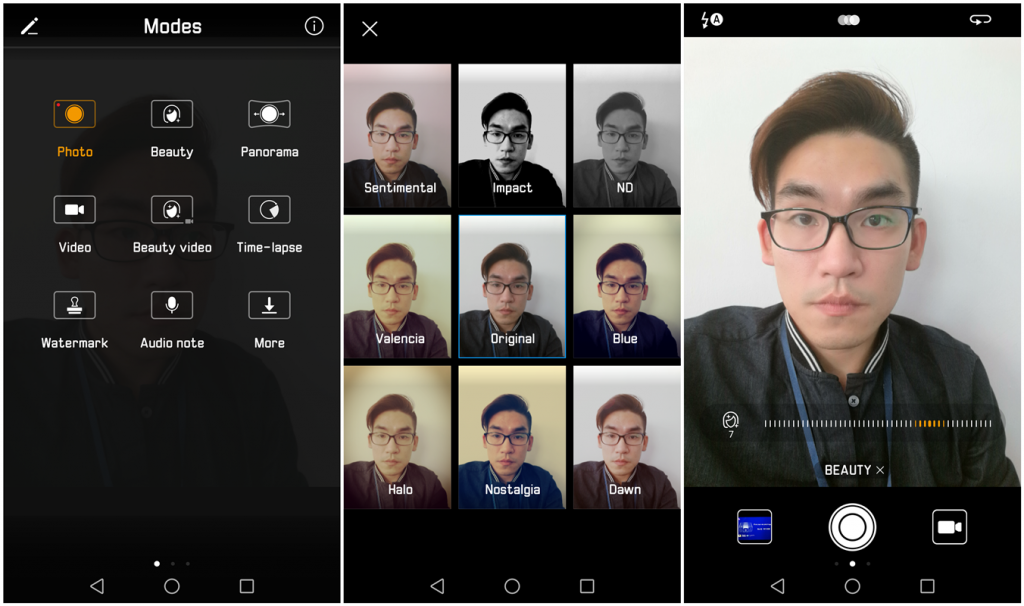 Mate 9 and P9 variants has the exact 8MP camera but with larger aperture size at f/1.9. Its selfie cam also supports autofocus that enhances details and quality. Similar with other smartphone, Mate 9 camera app also support 10 level beauty enhancing algorithm.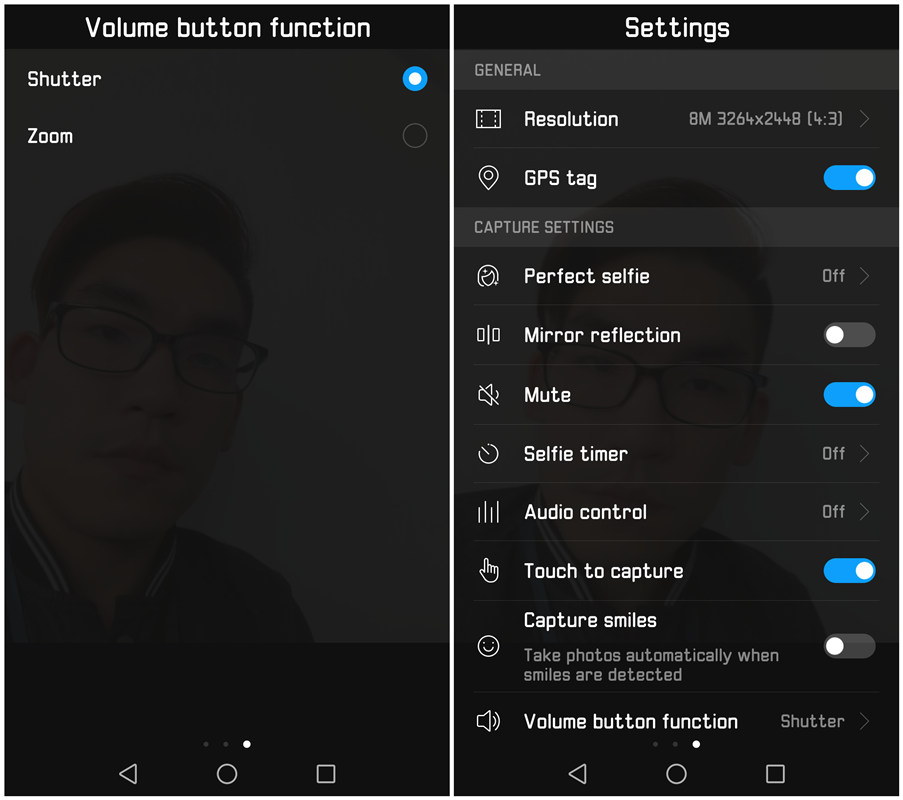 Despite being a large phablet, taking selfie with single hand can be achieved with the volume button function. However, there could be some issues for fingers to reach the volume button if your hands are small.
Software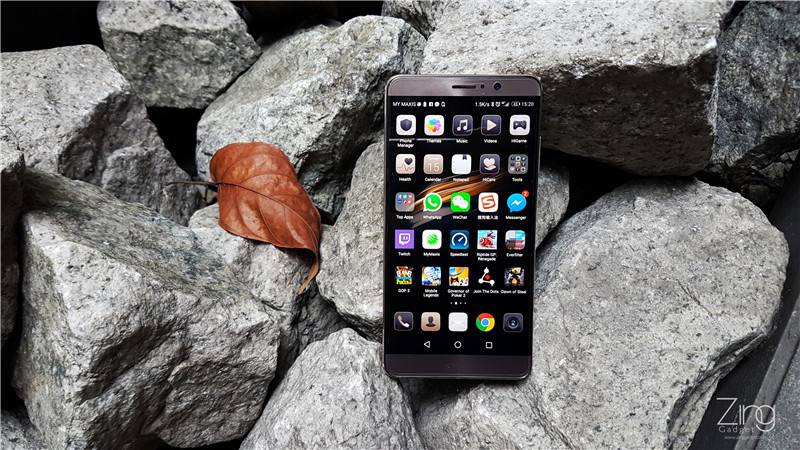 The Huawei Mate 9 runs on EMUI 5.0, a modified version of Android 7. Along with large RAM and good processing power, the overall user experience is smooth during our review. While smartphones would get slower and slower overtime due to hardware limitation, Huawei has overcome this with machine learning through user interaction and hence the smartphone could predict and allocate resource adequately.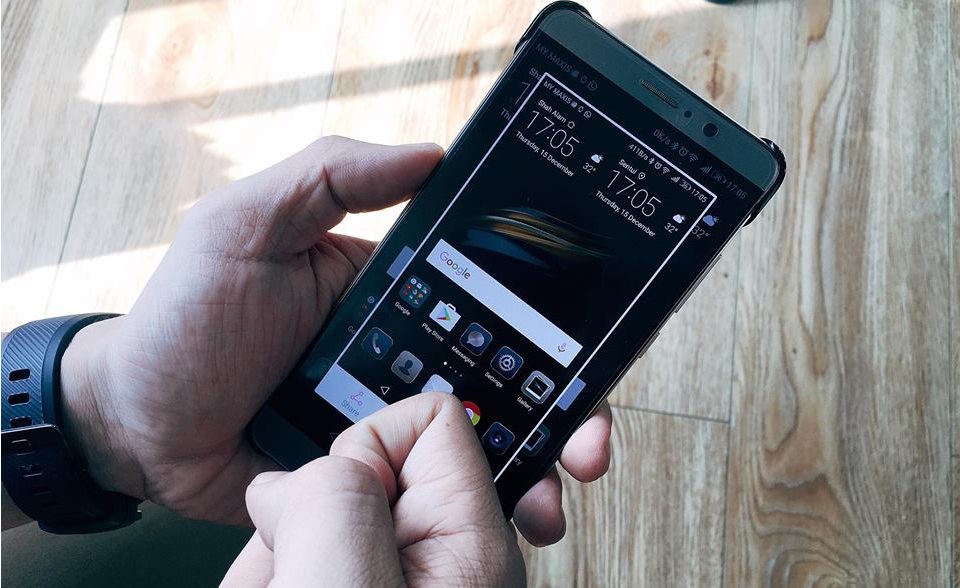 As a Huawei smartphone, it also comes with Huawei's own double finger-joint tap to snap screenshot instantly or record display for 5 minutes.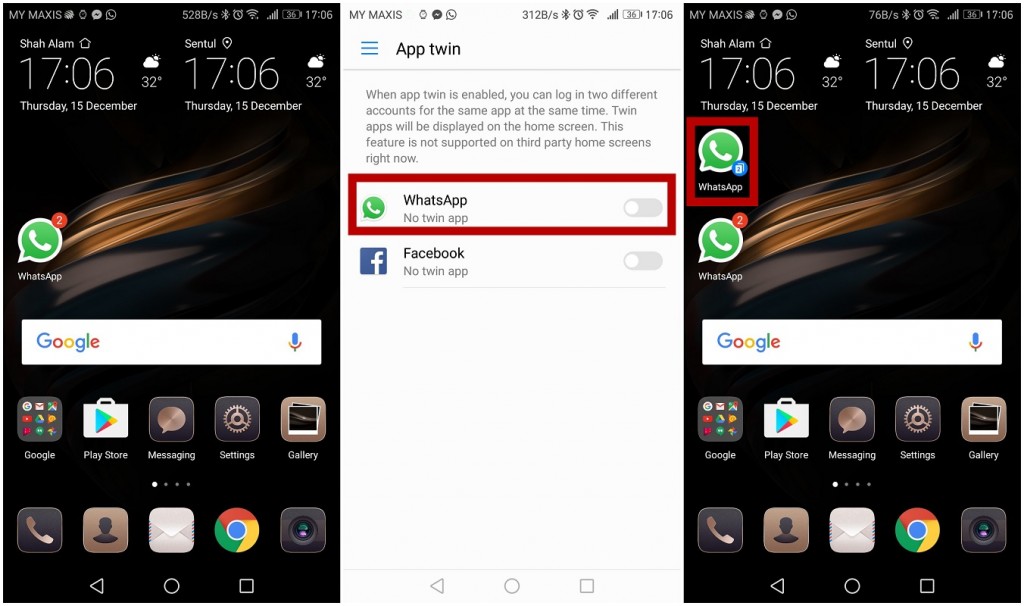 As it support Dual SIM, Huawei App twin allows user to log into multiple account in one device, an essential feature that is usually not found in other dual SIM standby smartphone.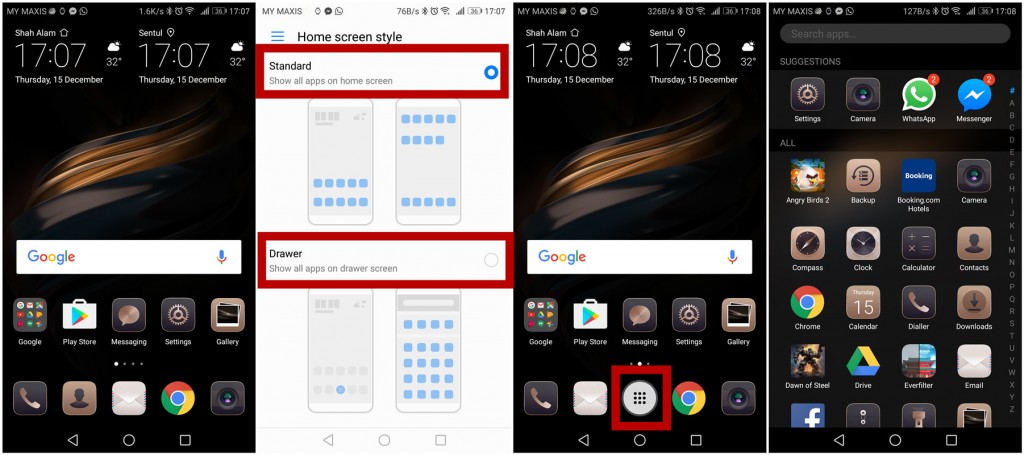 Android user who migrated from Samsung or other conventional smartphones might found the lack of app drawer disturbing. The app drawer can be turn on inside the 'Home Screen Style' located within the setting.
Battery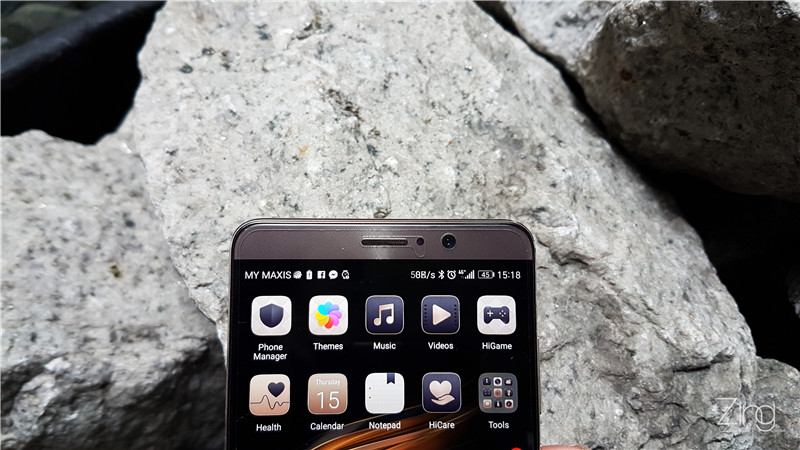 The 4000mAh battery also support smart battery saving mode that makes the smartphone last for 2 days. The battery life of the Mate 9 is considered decent with 25-30% battery level remained after a full day of use, which includes social networking and navigation.
Mate 9 also comes with SuperCharge technology that pumps in 53% of battery in our 30 minutes test. Its charging speed is comparable with other quickcharge technology from Qualcomm and MediaTek.
Performance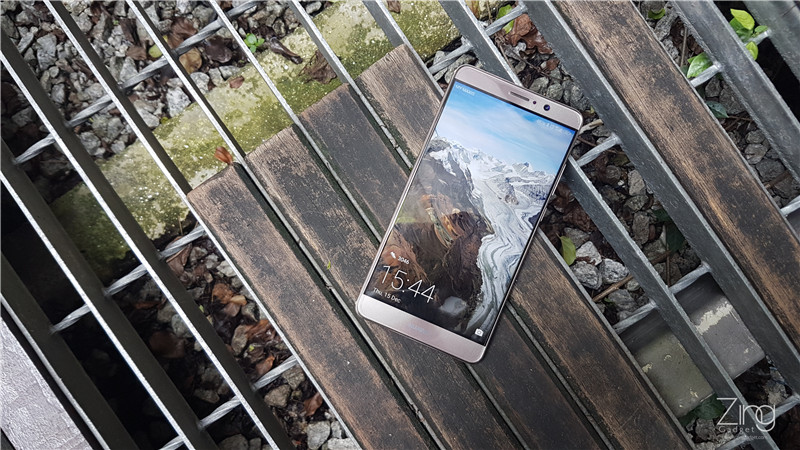 When it comes to flagship smartphones performance, Huawei has give the best to its Mate 9 flagship. It is powered by the latest and the most advance Kirin 960 SoC along with 4GB RAM and 64GB ROM. The Kirin 960 build contains 4 Cortex A73 high performance core clocked at 2.4Ghz and 4 Cortex A53 core clocked at 1.8Ghz. This architecture offers 18% more performance than the previous Kirin 950 and the integrated Mali G71 GPU offers live rendering of graphics with zero burden.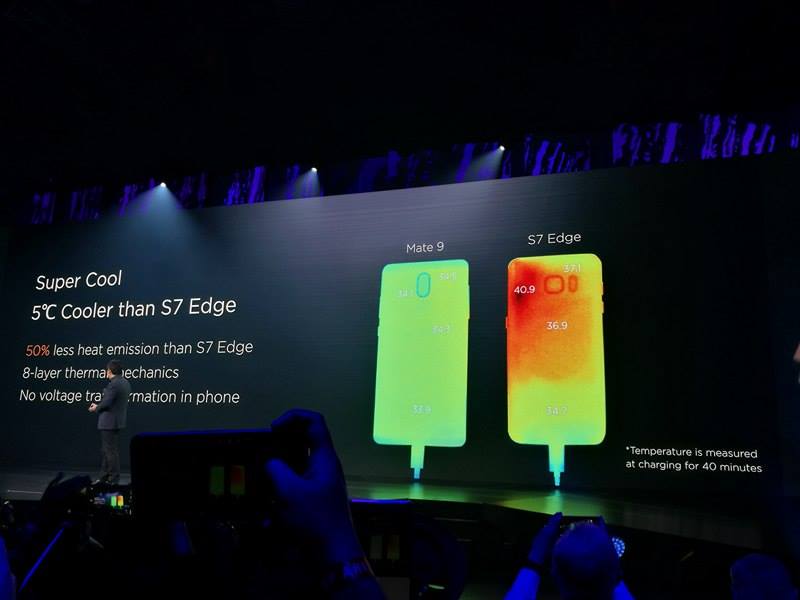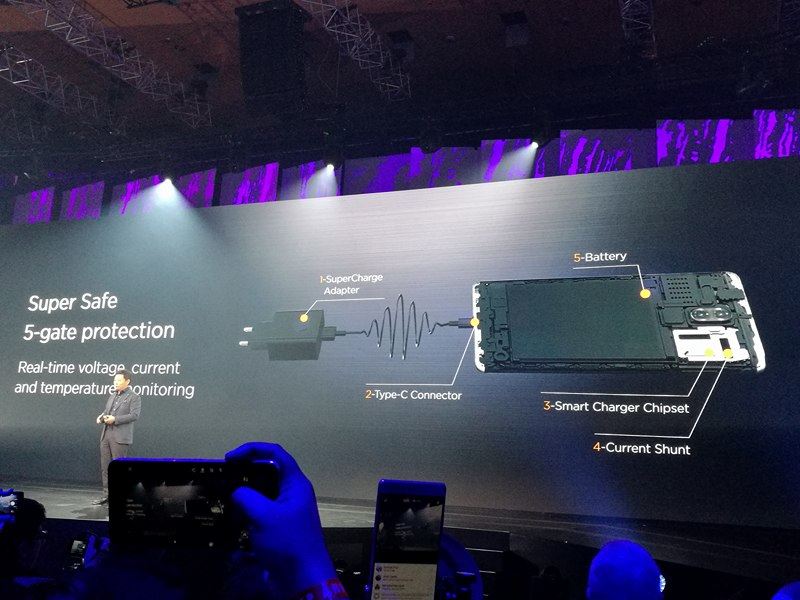 During its launch, Huawei official stated that the processor has 50% less heat output than the Mate 9 and the 5-gate protection offers safe battery charging even when overvolting occurs.
AnTuTu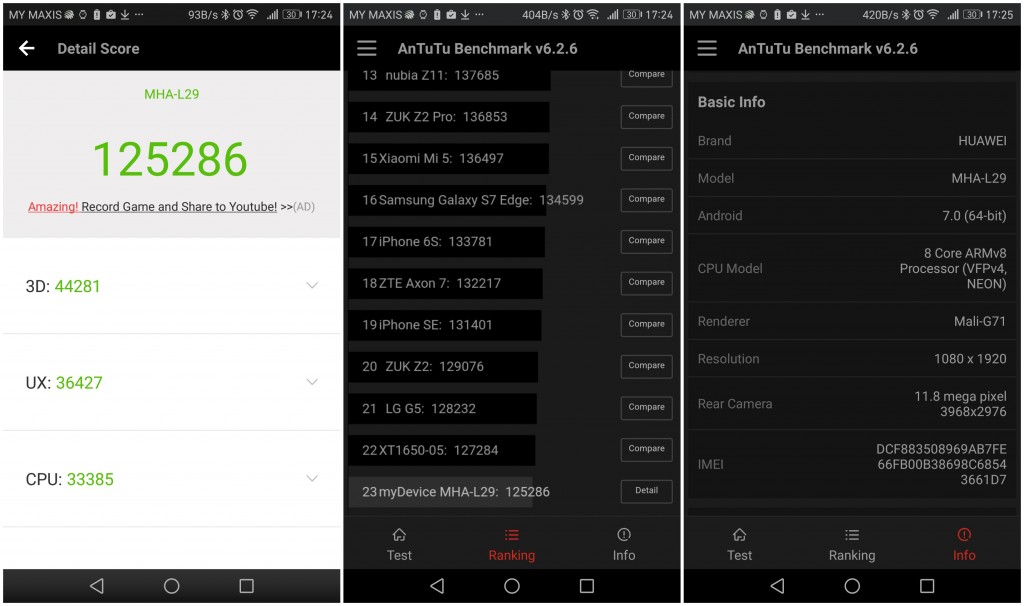 Epic Citadel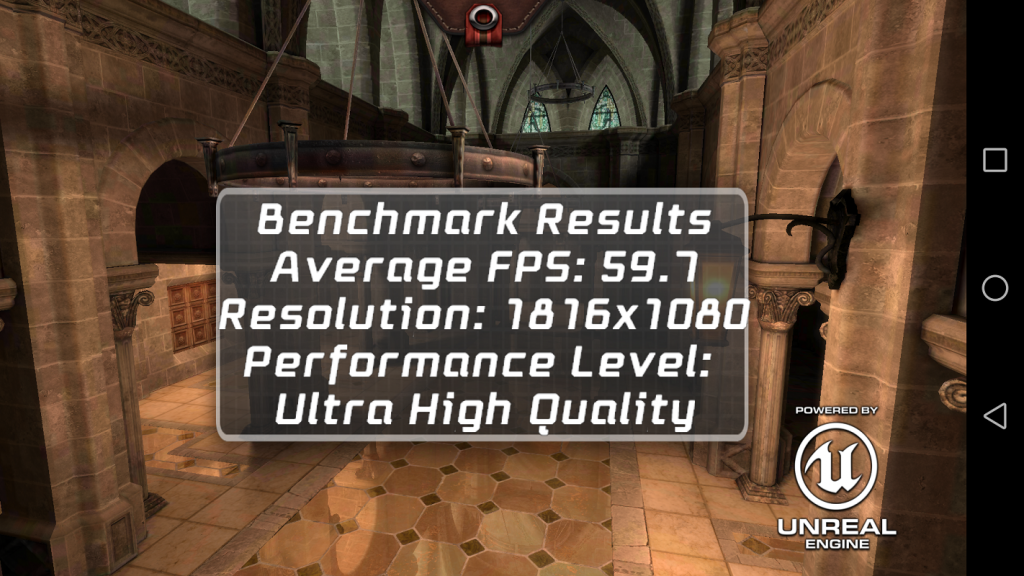 Gaming Experience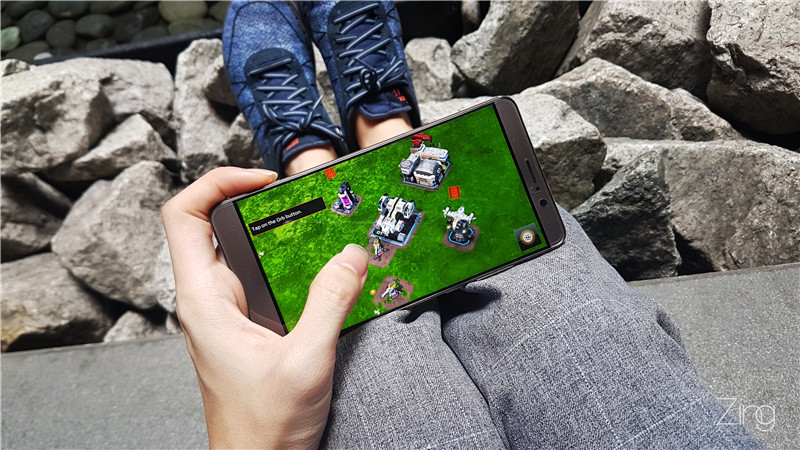 The great display makes this a great piece of gadget for entertainment, but its weight is a great tradeoff. We experienced strain after a longer period of use which could be accounted to its weight. However, the computing power on the Mate 9 is excellent at current state so there is no hassle to play games smoothly.
Video Experience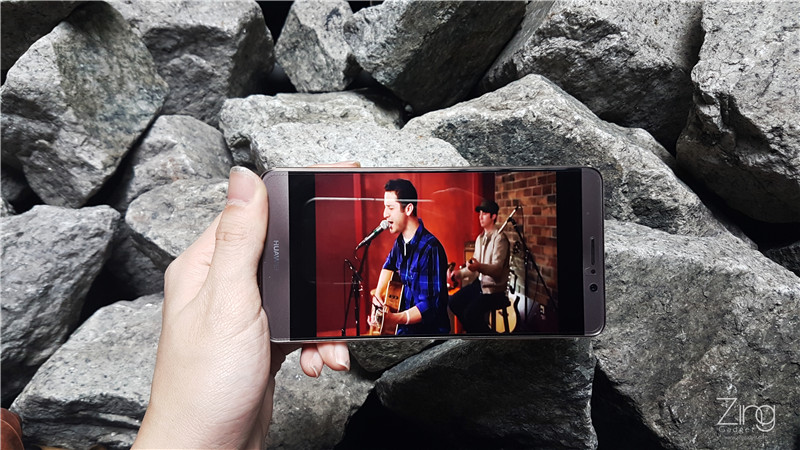 Despite the display is limited to Full HD resolution, its hardware can support 4K video playback when you connect the device to 4K UHD TV. The Stereo+ surround speaker has an acceptable quality that does it job well in video playback.
Music Playback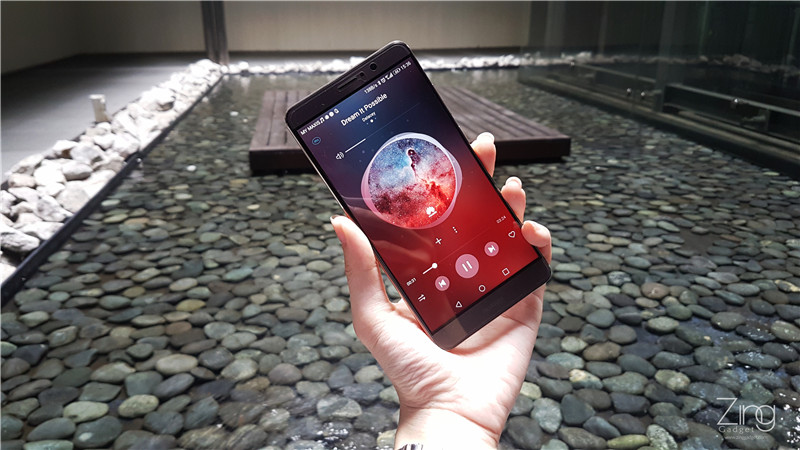 It's volume output is massive comparing to other smartphones, but noisy and crowded noise cound hinder the audio of the smartphone. The Mate 9 has multiple audio settings and profile to play with and headphones are generally recommended for the best music listening experience.
Conclusion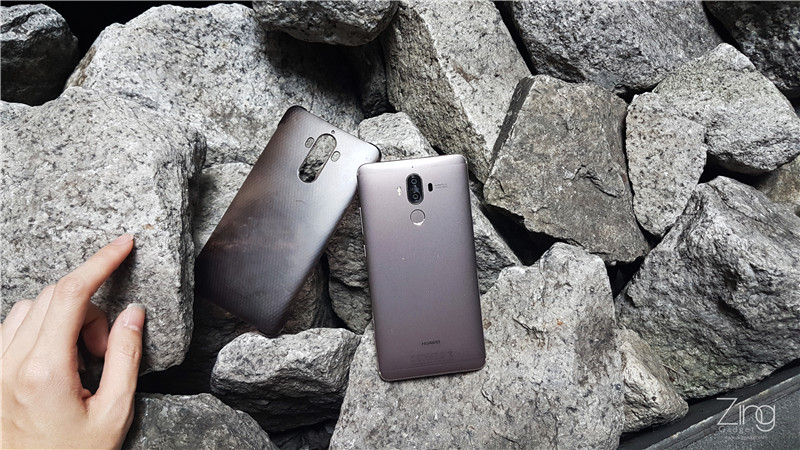 The Mate 9 conveys the design story of its predecessor and packed with state of the art hardware and technology. Its large display and long battery life makes the smartphone an ideal gadget for productivity and entertainment on the go. Its performance couldn't be doubted as the Kirin 960 and the software offers the best user experience possible aided by new kind of machine learning.