The Huawei P10 and P10 Plus is one of the best highlight from Huawei in Mobile World Congress happening at Barcelona this year. Huawei Malaysia had officially announce that the Huawei P10 and P10 Lite will be open for pre-order by tomorrow (23rd March 2017) through Huawei authorized distributor, retailers, Vmall, LAZADA and 11street.
Vmall.my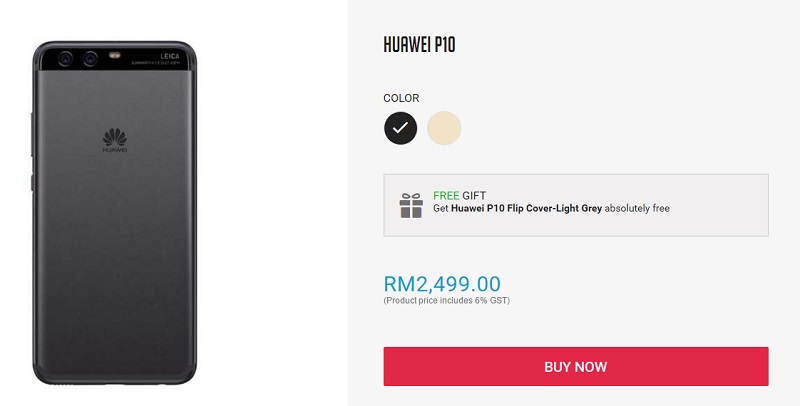 The pre-order price for the Huawei P10 from Vmall is as above and it comes with free Huawei P10 Flip Cover worth RM129! Click here to pre-order
11Street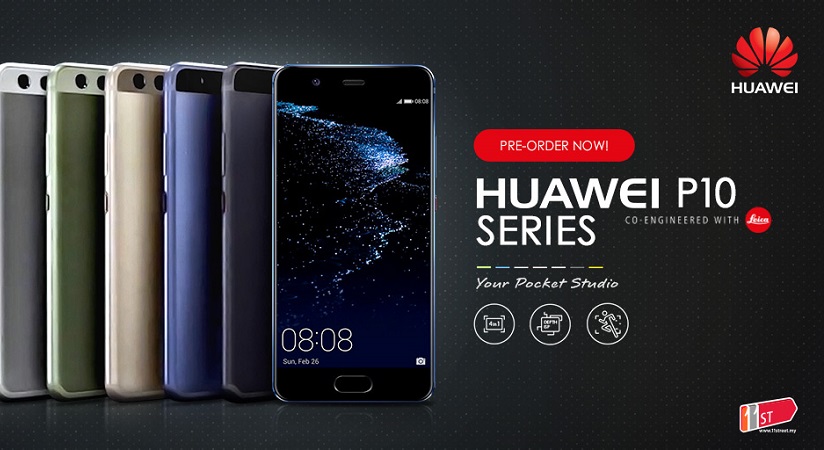 As for 11street, each pre-order of Huawei P10 series device comes with 1 year Huawei warranty along with 64GB microSD worth RM146, 10000mAh powerbank worth RM99. The P10 and P10 Lite is expected to arrive on 31st March. Click here to pre-order.
Lazada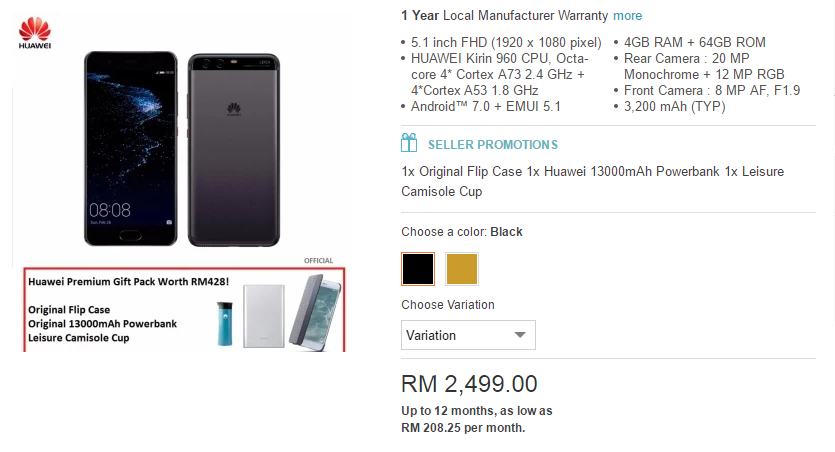 As for Lazada, each P10 unit comes with 1 year Huawei manufacturer warranty along with original flip case for free, 13000mAh powerbank and a camisole cup. As for P10 Lite, the free gifts are original flip case, 32GB microSD (SanDisk) and Huawei selfie stick. Click here to pre-order.
Have you decided where to get your new Huawei P10 or P10 Lite?