Intel has announced the Intel ARC on "A New Stage of the Game" event today. Intel will launch the Arc independent graphics card for laptops at the event, and is likely to reveal details of the Arc graphics card for the desktop platform that is planned to be launched in the second quarter.
However, according to the starting lineup of Arc graphics cards previously discovered by @momomo_us, several independent graphics cards released this time are based on 128-unit small cores, and the performance is similar to NVIDIA GTX 1650 SUPER.
The high-performance graphics cards that users expect may not be released until early May to early June this year.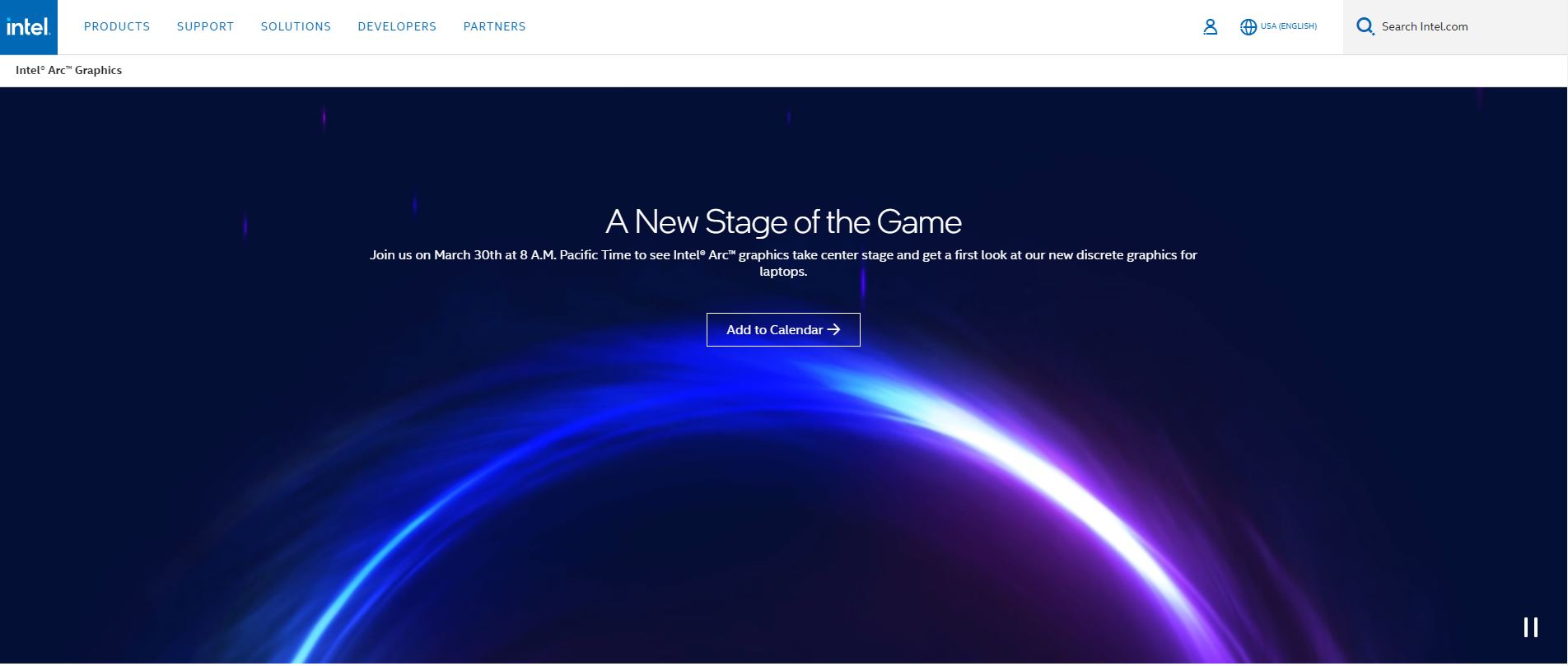 In addition, Intel plans to introduce the XeSS oversampling technology and its own ray tracing hardware that the Arc series graphics cards will use on March 23.
It is reported that Intel will demonstrate the operation effect of XeSS, show how it can bring higher performance without compromising quality, and explain the software and hardware technology behind XeSS.
At the same time, Intel will explain the architecture and working logic of the ray tracing hardware of the Arc graphics card, and explain to the users the design ideas of the related modules of the Arc graphics card and Intel's next plan.