With the rise of AMD new Ryzen processor for budget friendly and performance enthusiast, Intel market has taken a small hit when the Ryzen benchmark surpassed Intel Core series processors. According to Hexus.net and Anandtech, one user has leaked an alleged Intel powerpoint slide showing a new series of Skylake-X and Kaby Lake X processor. The Skylake X CPU will be first Intel Core i9 processor, up to 12 cores with hyper-threading support.
The new Intel Core i9 comes with 1MB of dedicated L2 cache with specifications differs between variation, as shown below (credits to Hexus.net)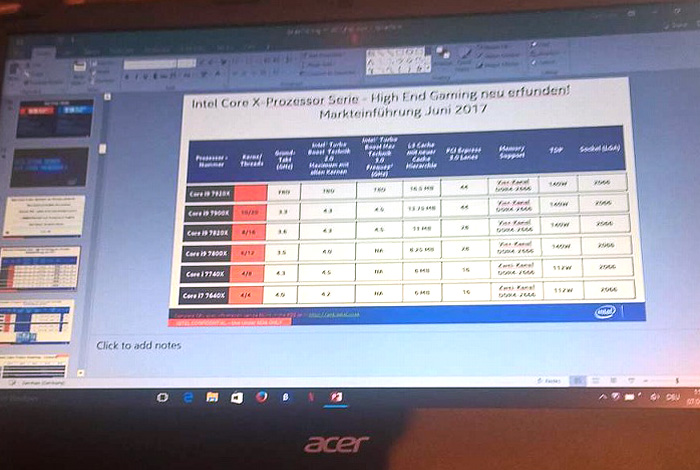 The Intel Core i9 would offers much higher performance with the increased amount of computing cores along with hyperthreading, thus targeted towards performance enthusiast and hardcore gamers. The new processor would be launched in the upcoming June, if the powerpoint slide is genuine.
Source: Hexus.net