With a price tag at RM3199, some consumer might think it is better to afford a laptop/PC for that price rather than a smartphone used primarily for communication and social media connection. Although it is deemed as expensive and luxurious smartphone, Malaysia has the 2nd most cheapest iPhone 7 in the entire SouthEast Asia. And the cheapest iPhone 7 goes to Singapore!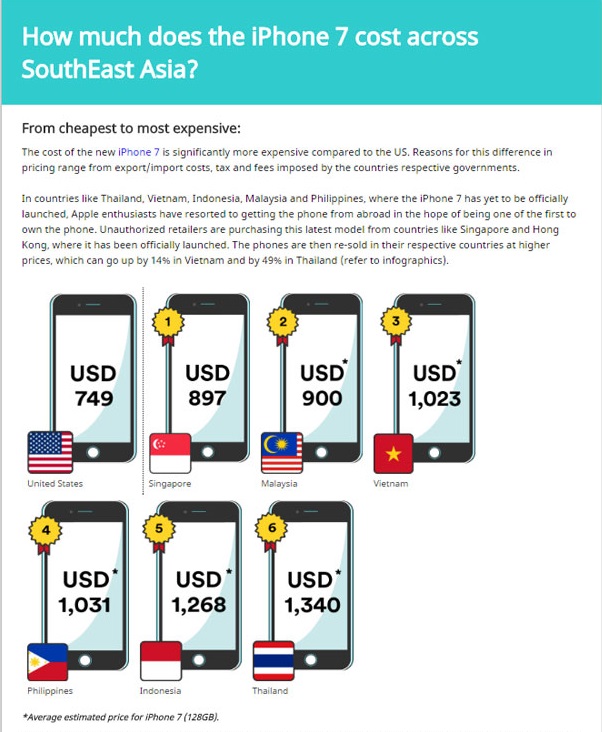 Putting into USD, it is seen that each countries has different value due to conversion rates. Falling behind Malaysia is the Vietnam, Philippines and more.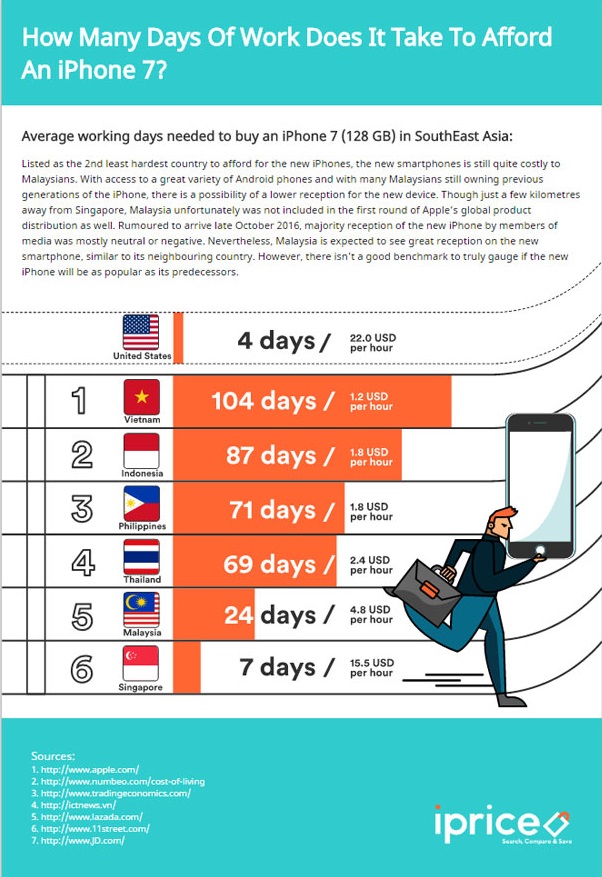 It is also amusing to find that Malaysians just have to work continously for 24 days with USD$4.8/hour salary average to be able to own the iPhone 7.
We genuinely thanks iPrice for providing the statistic and information for the content above.
Source: iPrice