If you are a U Mobile user who enjoy premium games from Google Play Store, U Mobile has a new mobile payment service just right for you! Apart from crediting your bill through credit/debit card, you can now perform transaction on Google Play which will be credited directly to your monthly bill/ prepaid credit!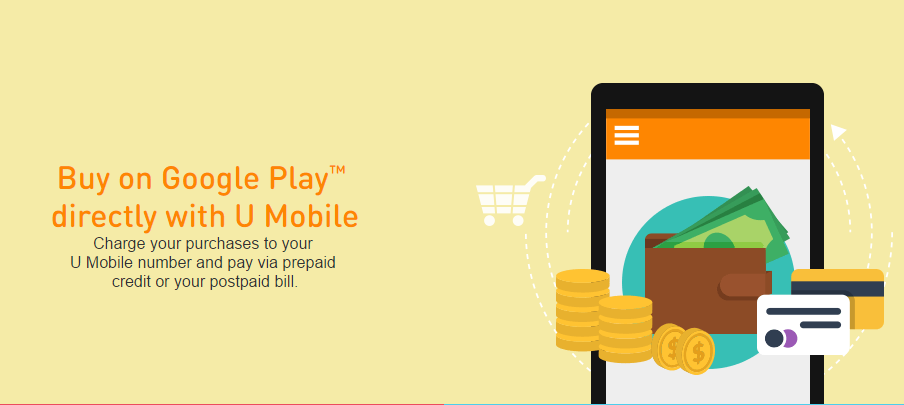 However, you are reminded that each transaction on Google Play with U Mobile comes with a 6% GST charge and the value shown on Google Play has yet to include.
This mobile payment method is available to U Mobile prepaid and postpaid customer where they will be billed directly on the prepaid credit value or through monthly bill. Postpaid user has a limit cap of RM400 while prepaid user has no transaction limit.
Source : lowyat.net