Apple fan rejoice! If you're trying to save the most out of your buck when getting the new iPhone 8 and 8 Plus, do check out Lazada online marketplace as there some dealer offers discounts from RM100 up to RM700 on selected iPhone 8 and 8 Plus models right now!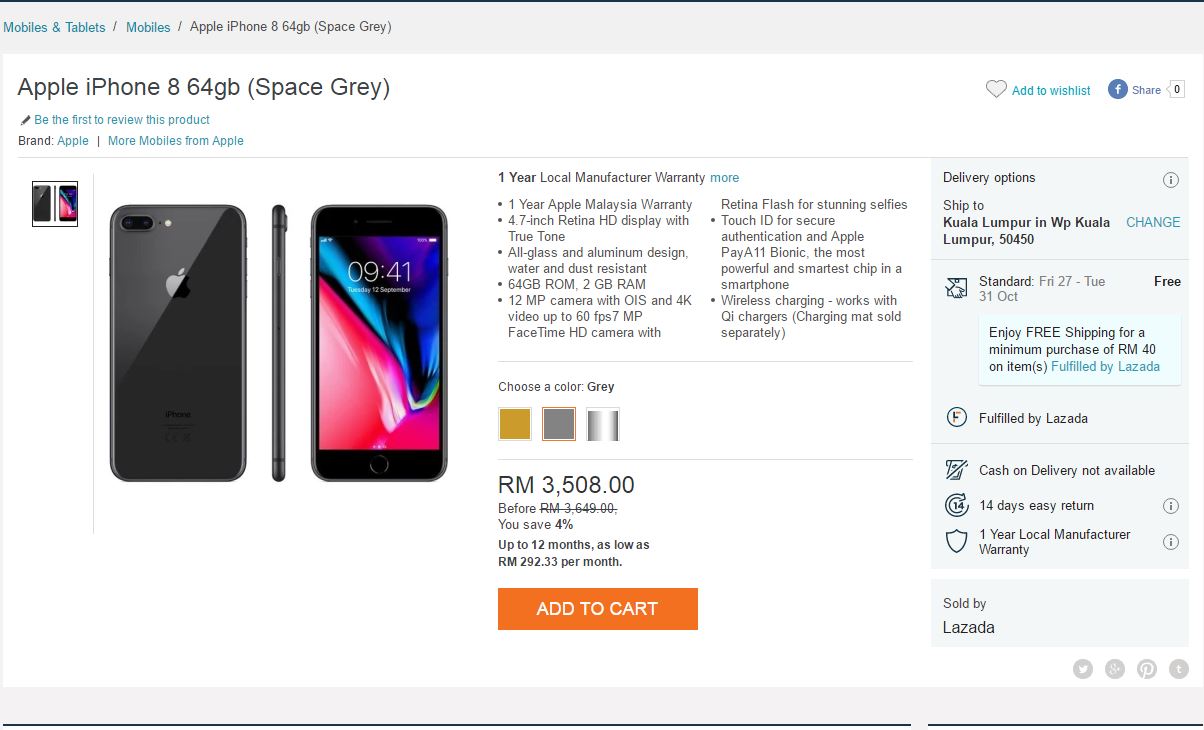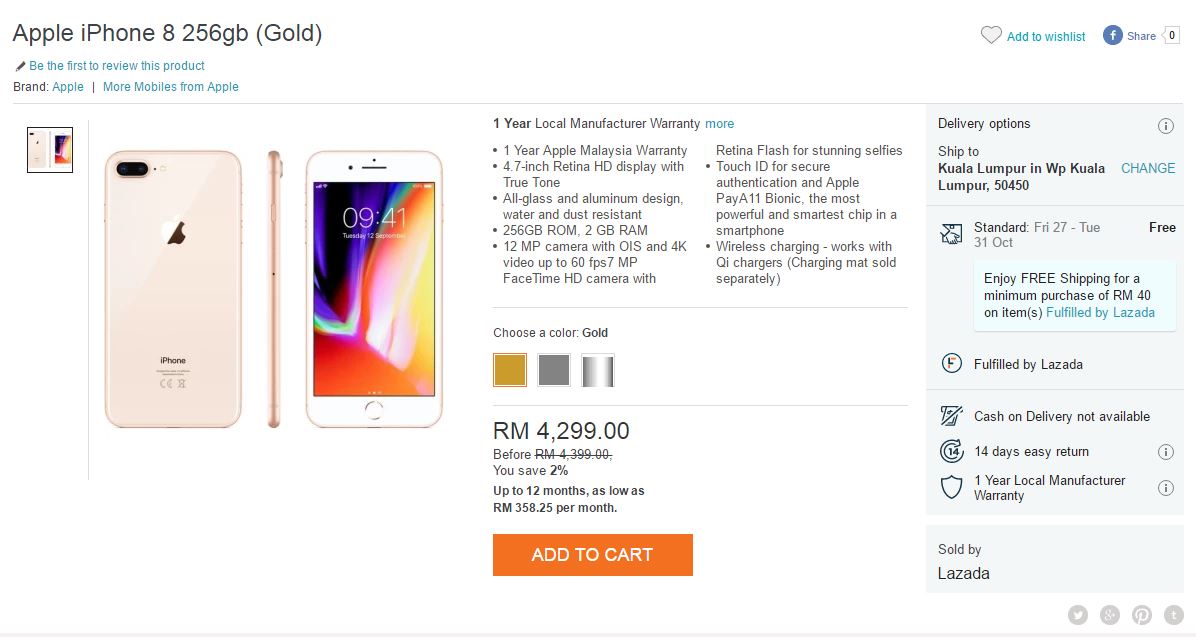 The iPhone 8 and 8 Plus model both comes with 3-4% off where the 64GB iPhone 8 tops at RM308 while the 256GB variant is at RM4299. You can grab it here and here.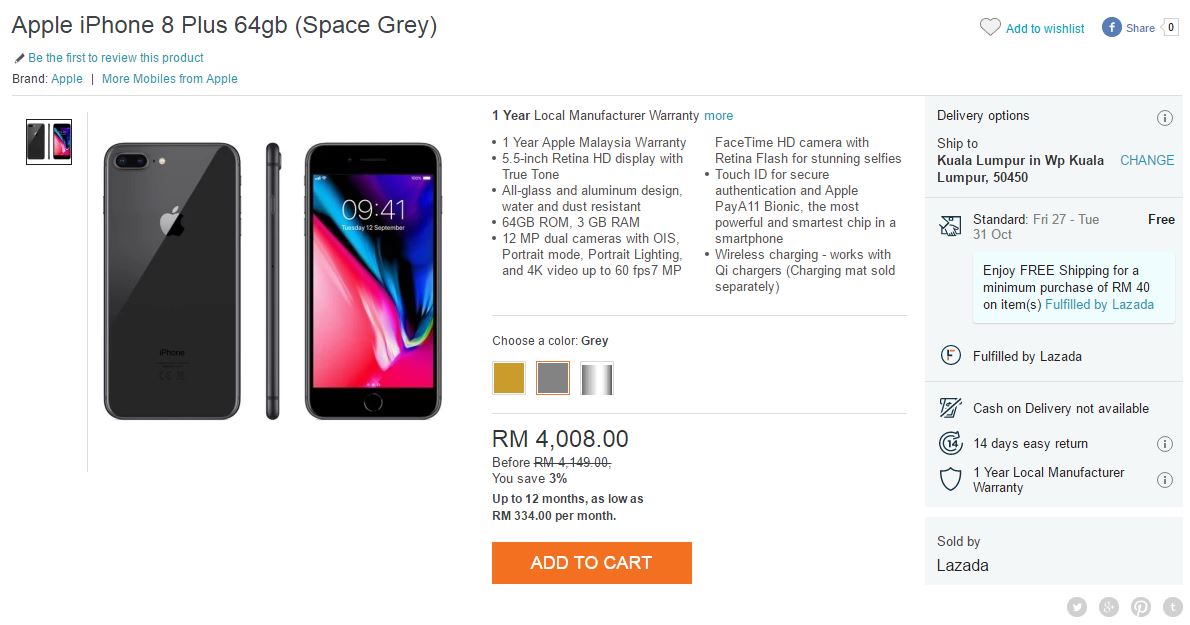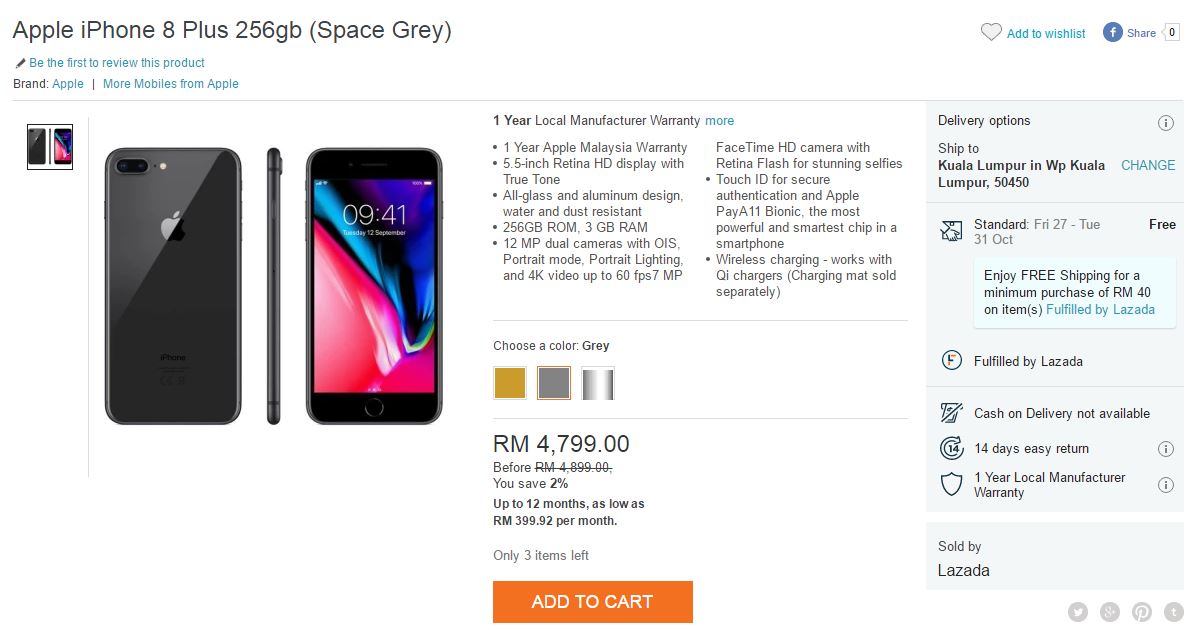 As for the iPhone 8 Plus, the 64GB starts at RM4009 to RM4799 for the premium 256GB RAM variant. Installment plan is available too! Grab it here and here.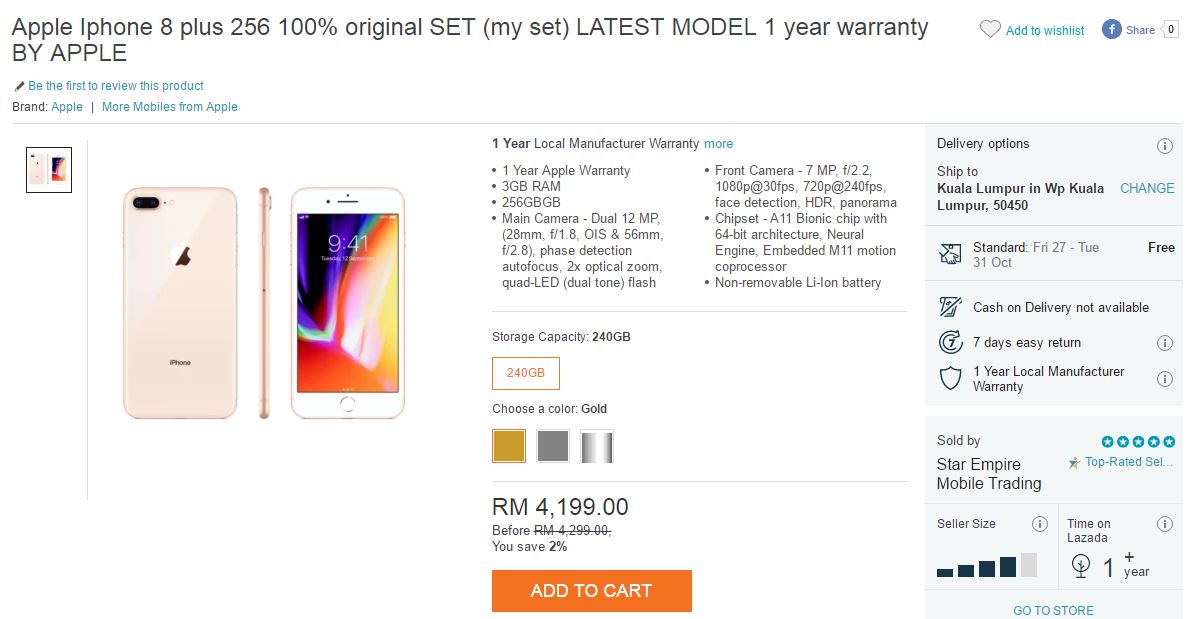 On the other hand, we also discovered that there is one iPhone 8 Plus 256GB from an independent merchant who sold it at RM4,199! It is unbelievable as its RM700 off its original price tag. Despite seller claims that this product comes with 1 year Apple warranty, there could speculation as an overseas important model without warranty.