Marching into middle of 2017, Nokia has launched the Nokia 3, 5, 6 in the past few months. It has regained its popularity when the Nokia 6 is first launched in China and these smartphone will be launched worldwide in the coming time. In a new leaked Nokia teaser shows a wide range of Nokia smartphones, including the Nokia 5, 6 and some models that hasn't released yet.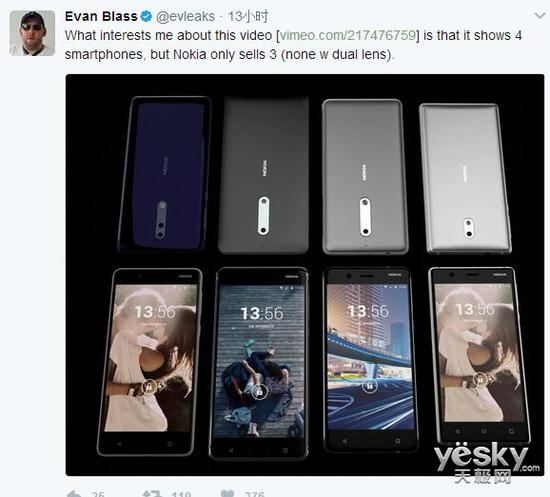 This video is created from a Nokia insider which includes the Nokia 3 and 5 but the 2 Nokia models on the side remains unknown. It can be seen that the smartphones have a dual rear camera vertically aligned in the middle of the rear panel and the the left is the alleged Nokia 7.
Check out the teaser video below!