LG official has introduced the V20 smartphone as the successor of the V10 which is scheduled to launch on the 6th September this year, and it is recently noted that the LG latest G5 model has passed SIRIM Malaysia test and will be made officially available in Malaysian mobile market in months time!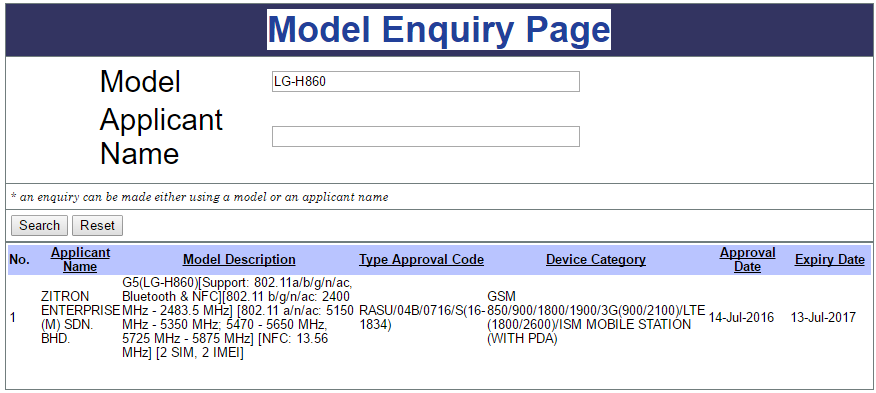 The LG G5 (LG H860) has been awarded with SIRIM certification on the 14th July last month and it can be clearly seen that LG is importing the dual SIM variant of the G5 under Zitron Enterprise.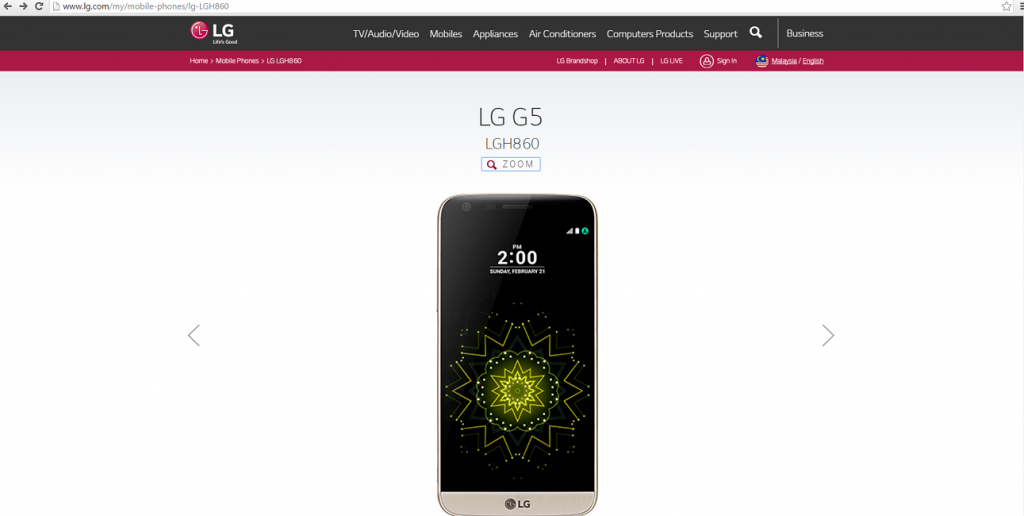 Meanwhile, the LG G5 model has appeared on LG Malaysia official site! Hence it further confirms that the LG G5 will be officially made available to public in months time.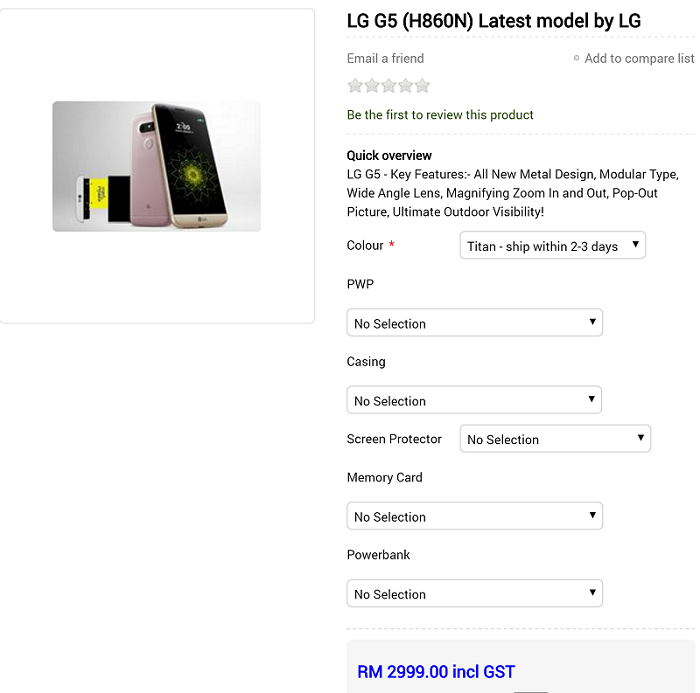 Although it has been some time that LG has launched its G5 to worldwide mobile market, their previous G series model was not officially made available in Malaysia. However, one of the famous Malaysian smartphone importer DirectD has once sold this smartphone with a price tag at RM2999 including GST. Would the official LG G5 pricing be similar with the unofficial pricing above or would it be expensive or cheaper?
What say you?