Despite Samsung Galaxy S7 Edge was nominated as the best smartphone by GSMA on Mobile World Congress this year, there are other smartphones that display quality and innovation which had just launched recently. One of the biggest innovation comes from LG with the G6 Full Vision display, a reasonably sized smartphone with a ridiculous sized display. Let's have a closer look that LG G series flagship for the year 2017!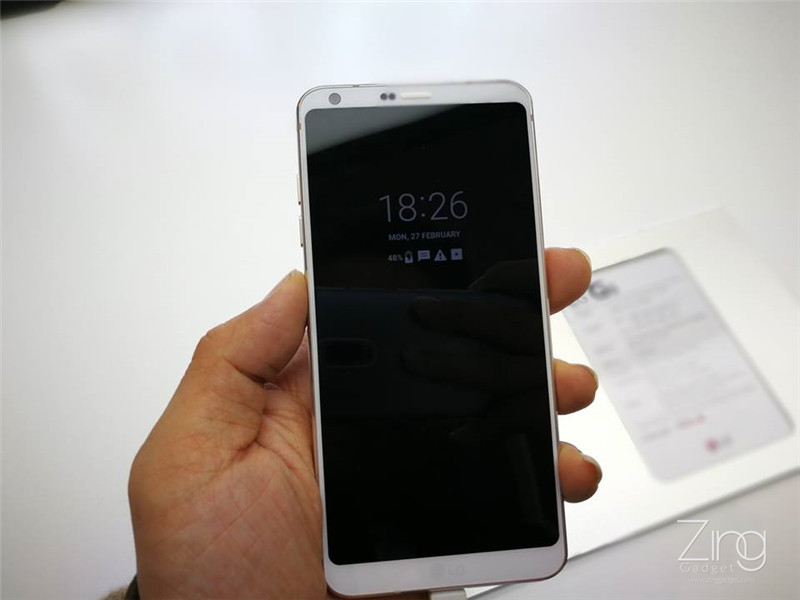 LG finally quit the modular trend with the launch of G6 this year. Despite belonging to the same G series, the G6 has a distinct design from its predecessor with a great emphasis on curved edges.
Despite the big changes in design, LG still retains the always on display on the G6.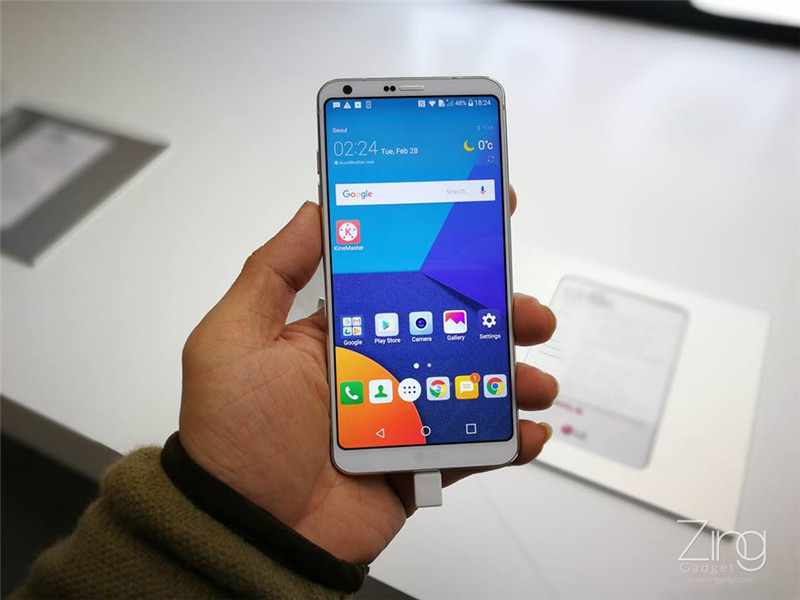 The 18:9 aspect ratio display along with the narrow bezels makes it great to rest on palm. However, it's hard or unlikely that fingertips can reach the top of the display to scroll down notification menu.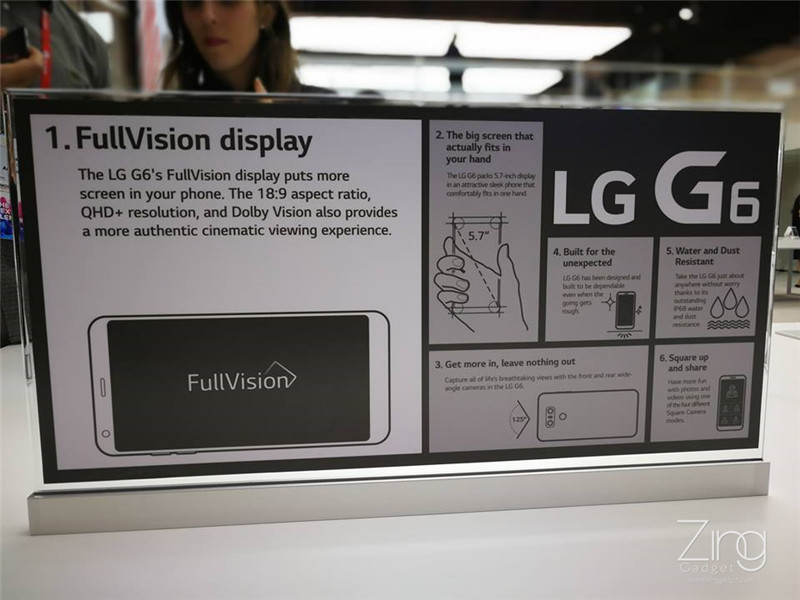 This time, LG has specced the G6 with 5.7 inches 2K display where LG calls it "FullVision" display. It has over 80% screen to body ratio and a unique aspect ratio at 18:9. It is unsure whether how applications will be compatible with such display in the future.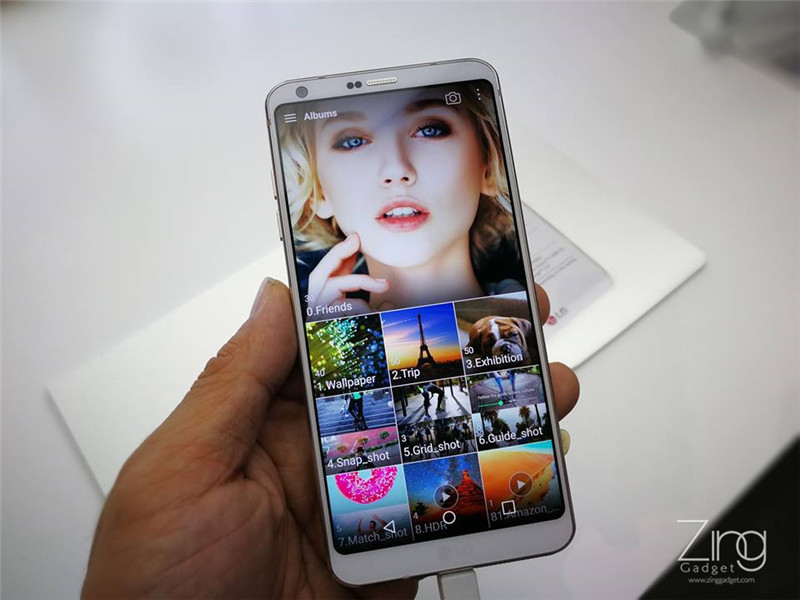 The G6 is also the world first smartphone to feature Dolby Vision and HDR 10 display technology that provides excellent saturation and superb viewing experience.
One great noticeable difference on the display and the design is the great emphasis on curved edge. The G6 even has a rounded edge on its display and same goes for its application icons. Could curved edge provides a better resistance and shock dissipation on its display?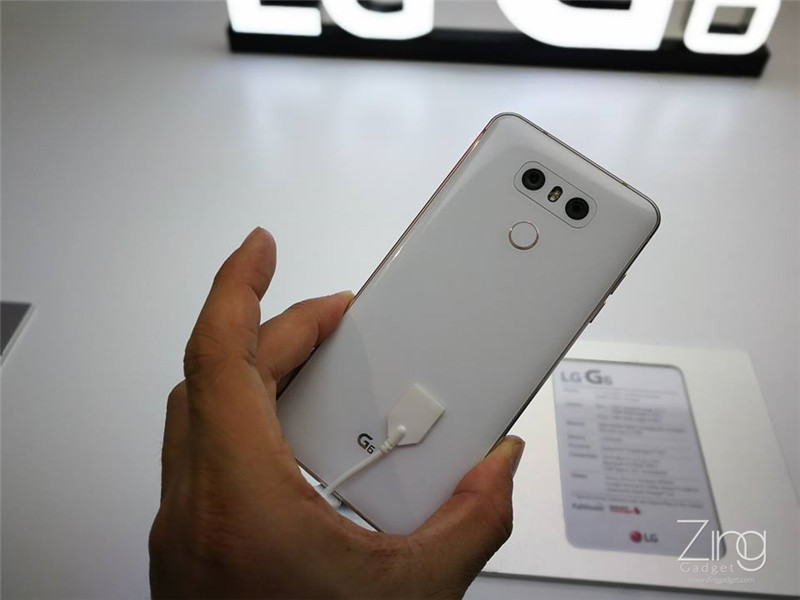 Goodbye modular and say hi to unibody design! LG has reallocated its fingerprint sensor into the back while covered with 5th generation Corning Gorilla Glass.
It's great to see that 3.5mm audio jack still exist on this smartphone despite being thin and light. The USB Type C port is located at the bottom while the power button has integrated with the fingerprint sensor beneath the camera module.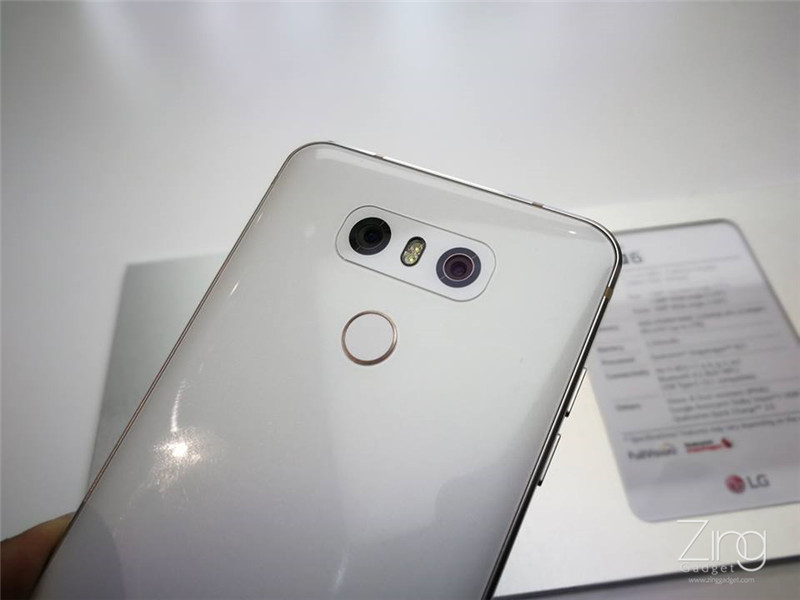 LG also joins the dual camera trend but its camera isn't protruded at least!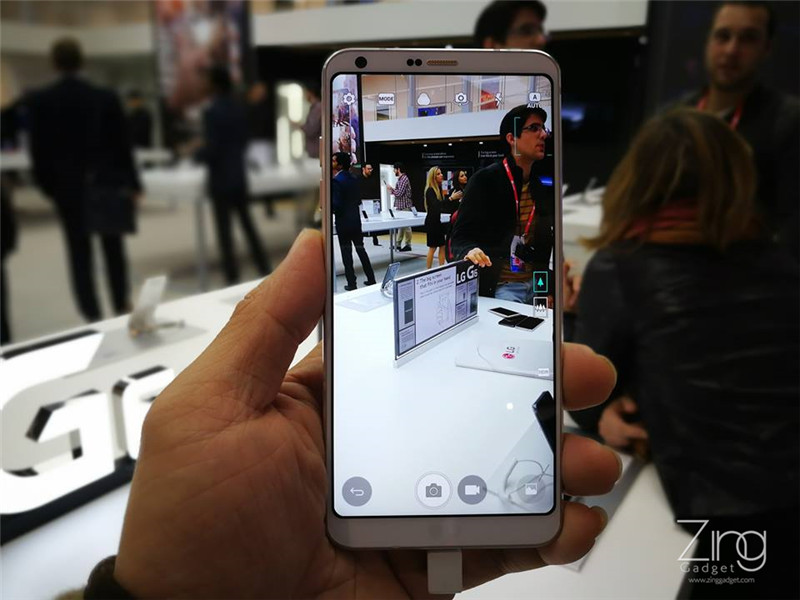 We're lucky to test the camera on stage and one of its camera lens has 125 degree wide viewing angle which is truly incredible. The front facing camera is able to capture up to 100°, decent for group selfie.
On a side note, capturing photos with wide viewing angle has restricted aperture size at f/2.4 and it does not support optical image stabilization. These settings will be unlocked when shooting in normal mode.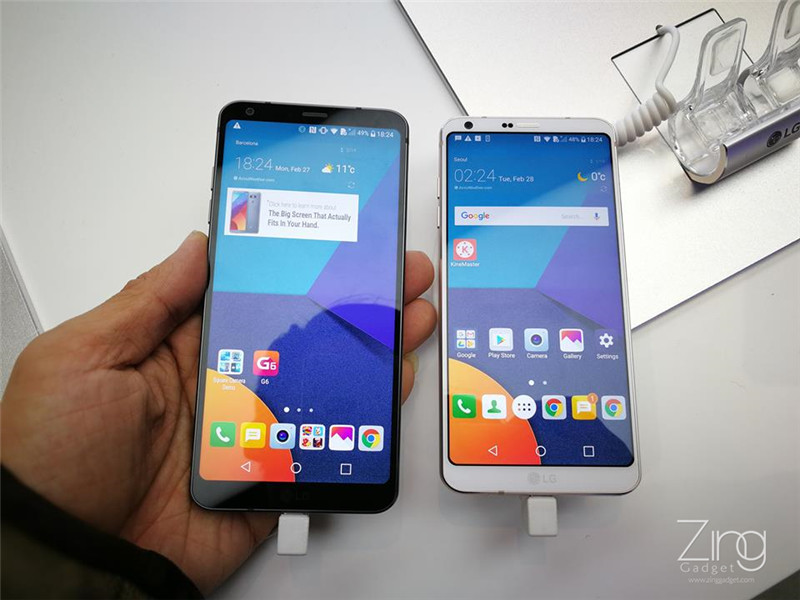 As for its colour variation, the G6 is available in conventional black, white and ice blue. The black has a glossy feel while the white has a ceramic sensation.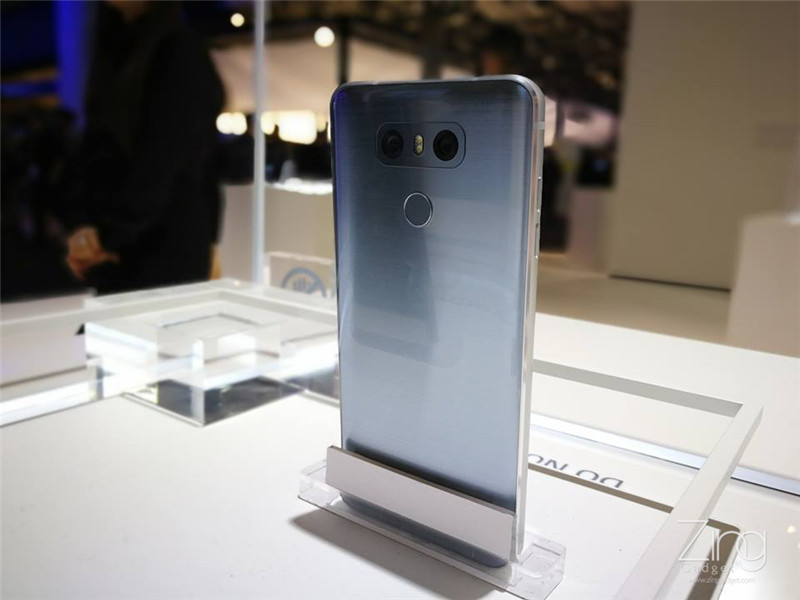 And here comes the new ice blue variant!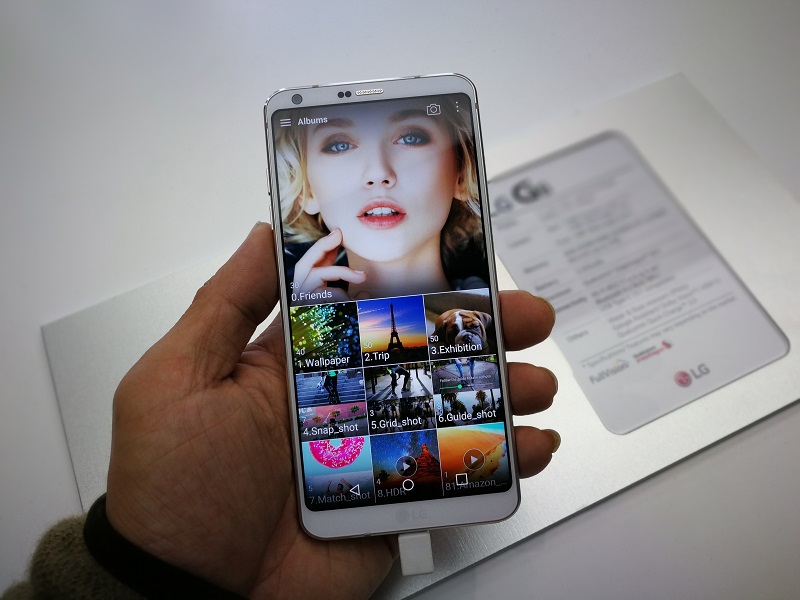 LG has did a great job innovating the design of the G6 despite its hardware is not much impressive as other. A unique aspect ratio display along with narrow bezel makes it great for operating with a single hand and it feels light too! What do you think of the LG G6? Would you own one if it arrives into Malaysia?