Rumors of the LG G6 has been widely spread in the internet since the last few months. As the launch of LG new flagship is coming in the next few weeks, there are multiple sources claimed that the G6 will be powered by Qualcomm Snapdragon 835 while some other denies the claim and suggest that it is powered by Qualcomm Snapdragon 821. However, someone managed to snap a picture of the LG G6 hardware specifications from official documentation that has been kept confidential.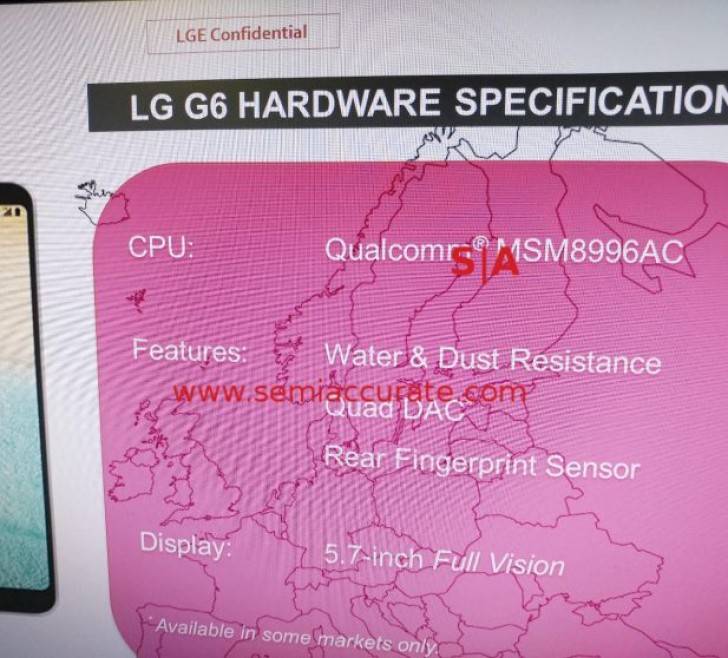 From its mentioned Qualcomm Snapdragon MSM8996AC, the LG G6 is going to sport the Snapdragon 821 chip along with Quad DAC that promises high end audio experience. It is further confirmed that the LG G6 will be having a 5.7 inches Full Vision display which takes up the majority of the front panel.
One of the reason why the Snapdragon 835 isn't available for Qualcomm is due to an agreement with SAMSUNG that makes its Galaxy S8 the world first smartphone powered by Snapdragon 835. Hence, the rest of the manufacturers get it after May or June onward.
Source : GSMARENA