With 10 days till the launch of the LG G5, LG is unable to hold its sense of urgency with the recent leak of their next flagship specifications. And today, LG has introduced the special folio QuickCover case designed for LG G5 on its official website.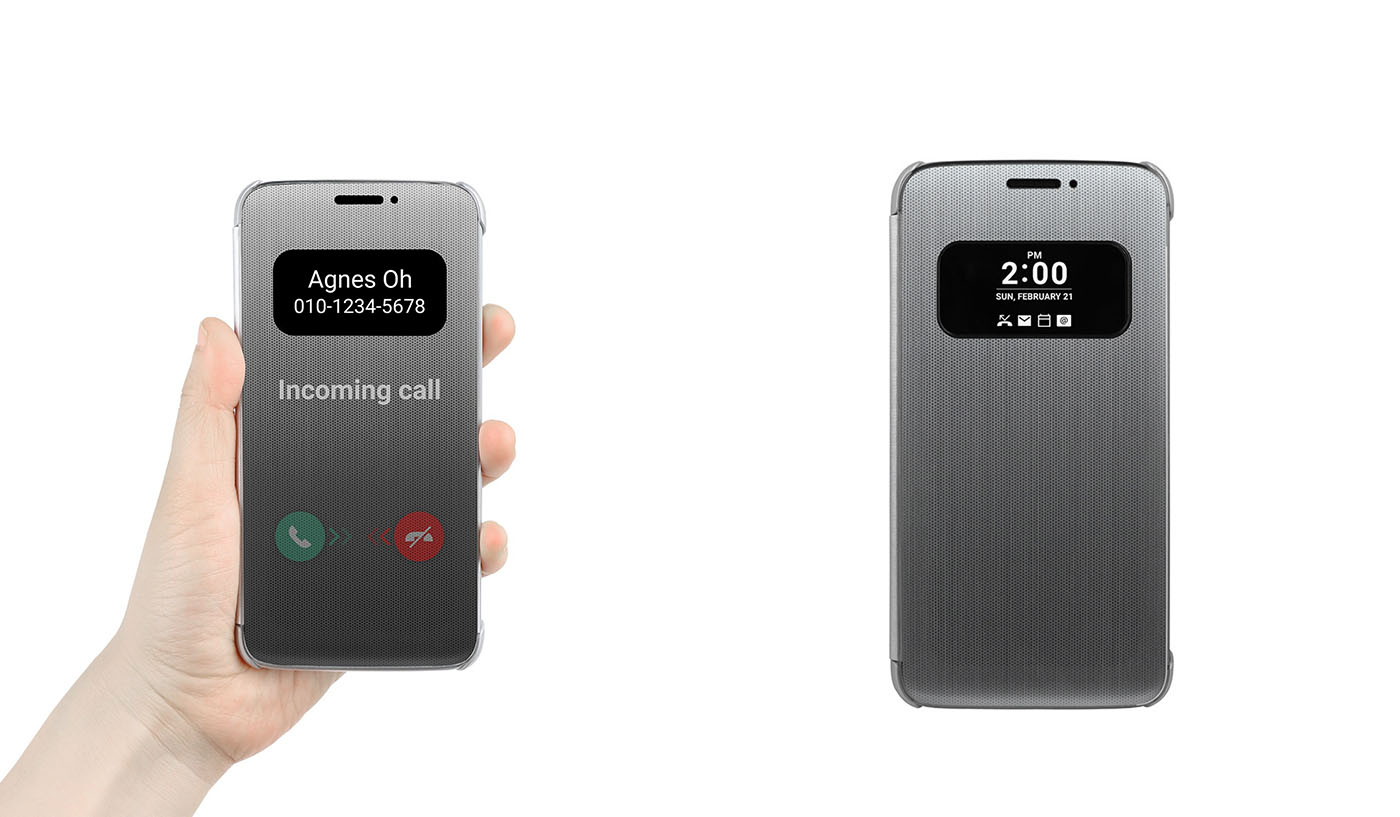 The new Quick Cover from LG is unique in such a way that the smartphone is still operational with the use of the special folio cover. LG stated that the Quick Cover case is a metallic textured cover but built with specialized silica material. This makes the case semi-transparent and operational even when the folio case remains on top of the display. The LG Quick Cover case aims to serve its use in disarming the alarm clock or to accept and reject an incoming call.
Besides, it also features the small transparent and hollow display so that users can view incoming contact number and the date/ time displayed on the smartphone. This "Window" is also compatible with the Always-On display from LG. Nevertheless, LG has not released pricing of this Quick Cover case for LG G5.