Apple has launched the M1 Ultra mobile processor at their Apple launch event today and it has brought surprising result from the performance it delivers. A Geekbench benchmark test shows that M1 Ultra can achieve a single core score of 1793 and multi core score at 24055, which outperforms Mac Pro with Intel chipset.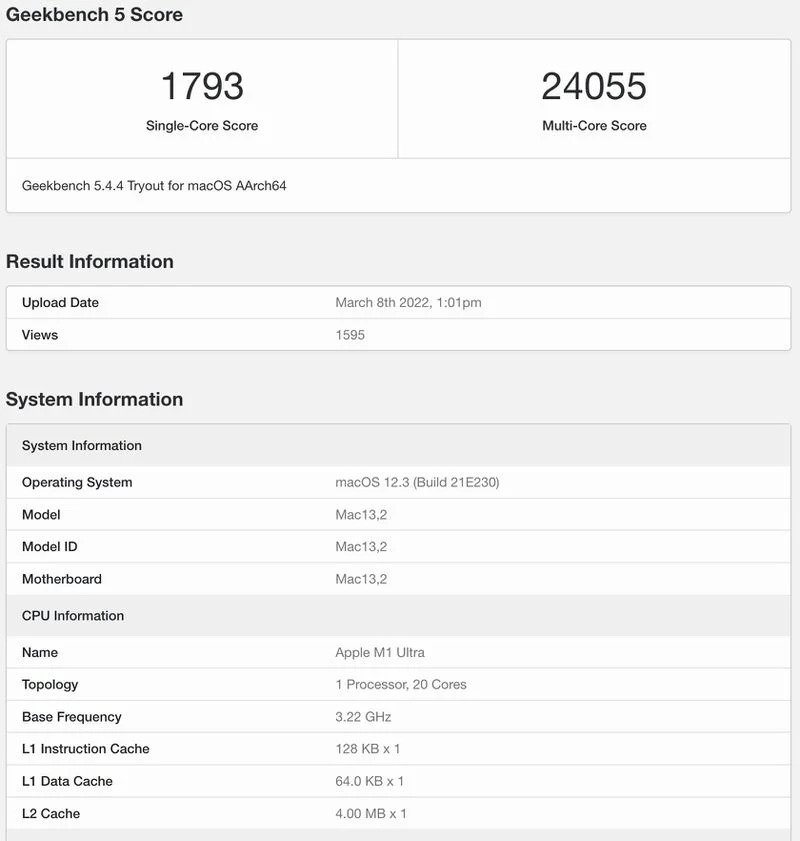 In contrast to Intel Xeon W on Mac Pro, the Intel processor delivers single core at 1152 and multi core at 19951. It means that the M1 Ultra has 21% more performance than Intel Xeon W when all cores combined, and 56% more performance in single core score. The M1 Ultra is basically a combination of two M1 Max together. It has 16 performance core, 4 effiency core and 48/64 GPU cores.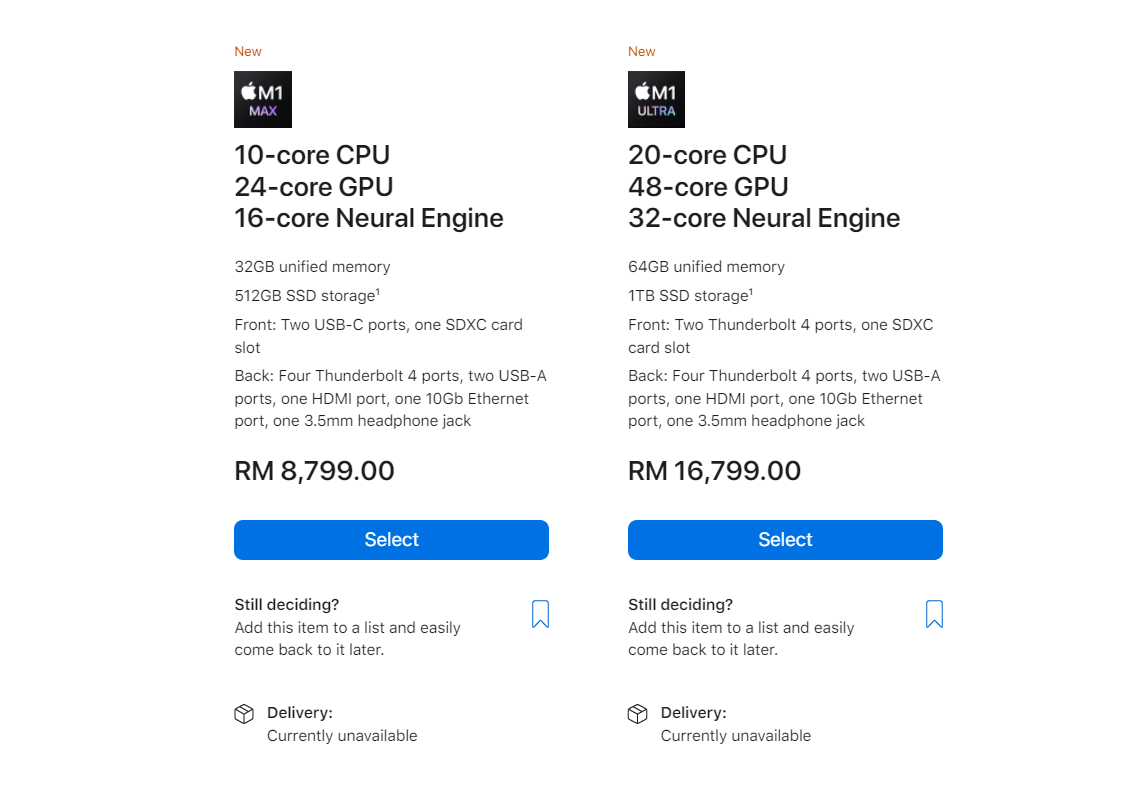 The M1 Ultra is being used on the new Mac Studio which retails up to RM16,799. Click here to learn more.