Coming to the early November, most technolaust and shopaholics can no longer resist the urge to the 11th November as the cybersale commences. Vmall, on the other hand has launched a series of promotion for selected Honor models from RM299 and smartphone accessories for just RM3!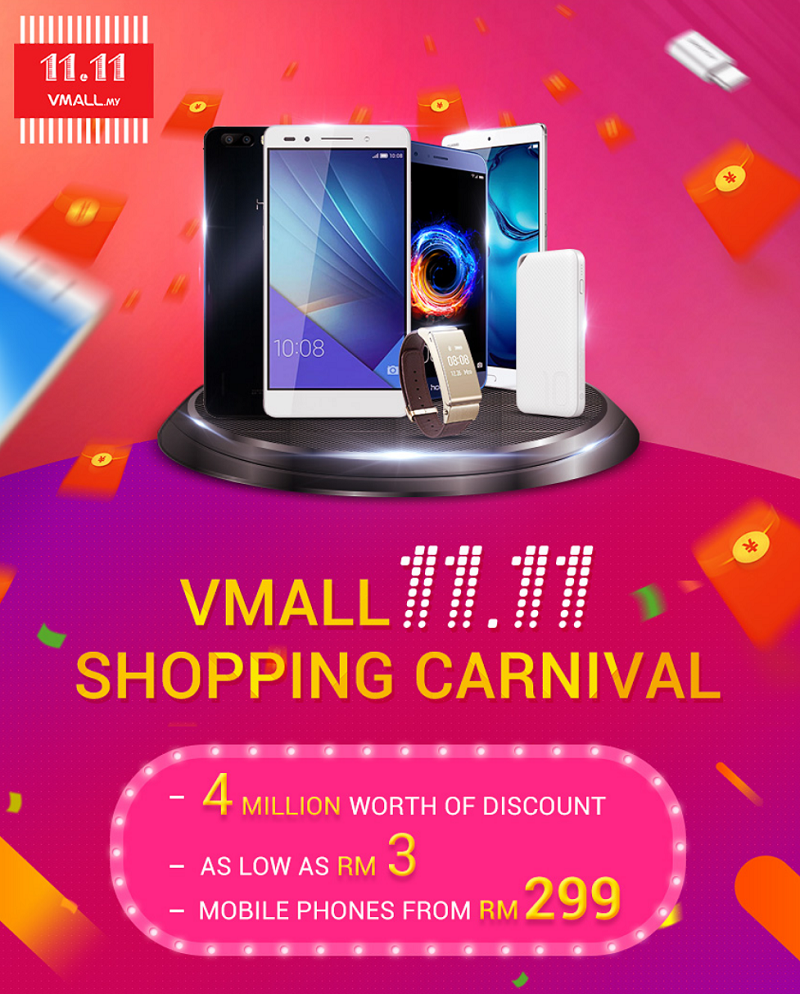 There will be on-going flash sale for various Honor smartphone with the lowest price discount from today till 11th November 10am to 11am. Here's the special price for the Honor smartphones with promotion:
Honor 4C – RM299(RRP RM569)
Honor 5C – RM499(RRP RM799)
Honor 5X – RM449(RRP RM899)
Honor 6 Plus – RM599(RRP RM1399)
Honor 7(silver) – RM599(RRP RM1199)
Honor 7(silver) – RM649(RRP RM1299)
AP08Q Powerbank – RM68(RRP RM199)
AM175 earphone– RM68(RRP RM248)
Selfie stick – RM28(RRP RM78)

On the other hand, the Super Saver Sale gets you Huawei and Honor smartphones accessories from RM3 and above. Heads up to Vmall to grab the best deal today!