Just a week ago, one of the subscriber of Maxis has posted a thread on lowyat on the large difference between the pricing of the MaxisONE plan users between east and west Malaysia. He also stated that someone is able to get 5GB quota with only RM68 per month while other loyal Maxis users have to pay more. This post has gone viral and resulted in many furious response towards Maxis. Soon afterwards, an apology post from Maxis that focus on the telco-point-of-view has further worsen the scenario. Today Morten Lundal, the Maxis CEO has make a statement on Facebook Live to apologize on the issue will return favour by giving back existing MaxisONE customer with more data quota per month with no change of pricing.
The Maxis CEO also stated that they will be rolling out a new plan on the end of this month for new and existing customer where 1GB plan (MaxisONE 98) user will be able to enjoy quota up to 5GB while 3GB quota (MaxisONE 128) user will able to enjoy quota up to 8GB. MaxisONE Business user will enjoy free 3GB quota starting from April 14th onwards.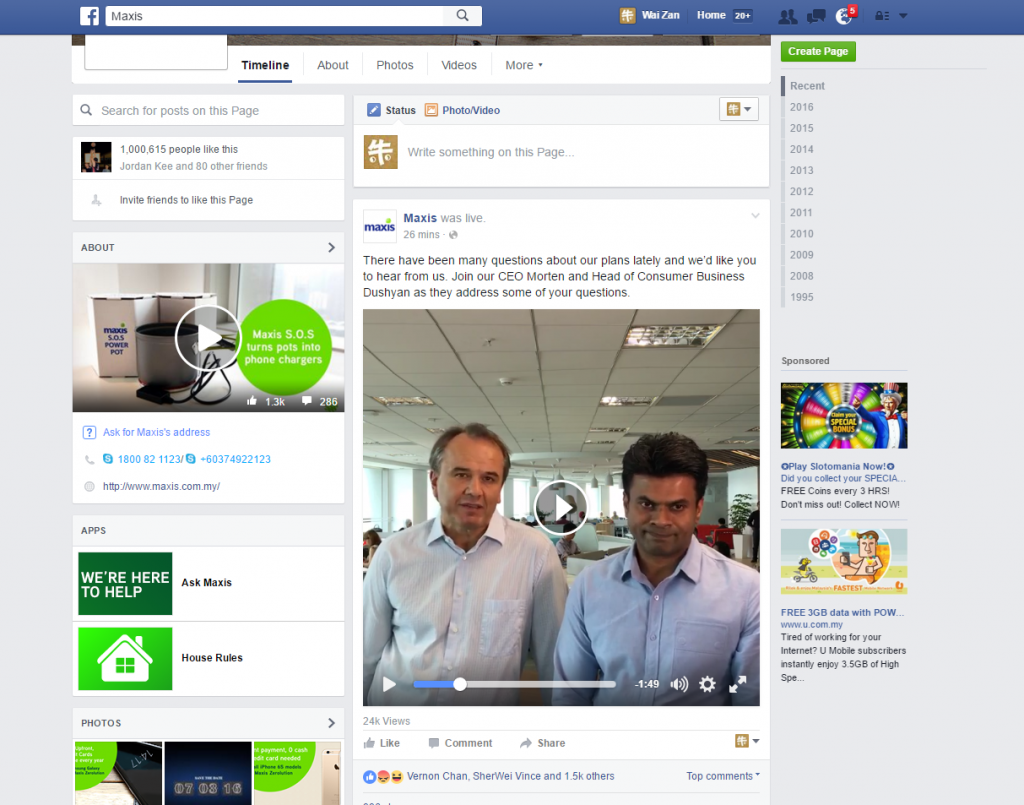 MaxisONE 158 that comes with 5GB quota will comes with quota up to 12GB while MaxisONE 188 subscriber will enjoy 16GB quota instead on 7GB quota.
It is good that the Maxis CEO Morten has made their stance cleared but it will be better if they responded this in a fair manner at first.
Source : Maxis