Apart from the upgraded MaxisONE Plan with more quota announced yesterday, Maxis also silently increase the monthly quota for the SurfMore 50 plans with monthly 3GB data previously at 2GB.
As Maxis has been focused on the marketing of the MaxisONE plan towards new users, this upgrade on the SurfMore 50 plan will undoubtedly attract more Malaysian consumer or existing subscriber to upgrade their plans. Besides, with monthly bills more than RM150, subscribers can enjoy RM12.50 off their bill each month and RM50 off for more than RM250 in each billing cycle.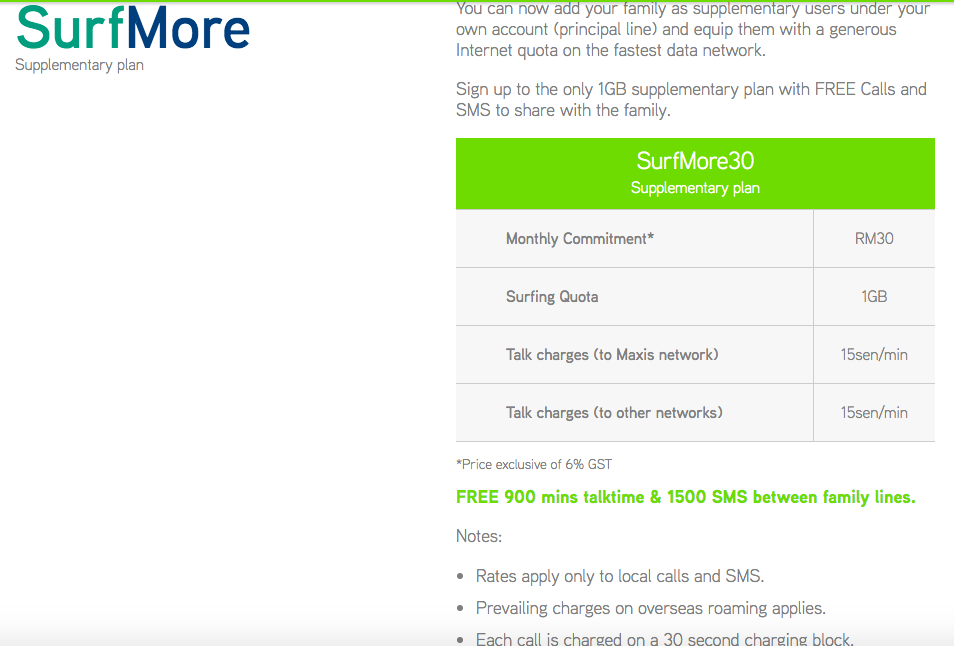 SurfMore 30 is a supplementary line which can be added along the SurfMore 50. The RM30 monthly commitment comes with 1GB monthly internet quota along with 900 minutes free calls, 1500 free SMS to principal and supplementary line. Calling to other networks and Maxis line will charged at 15 cents per minute. Fees above does not includes 6% GST.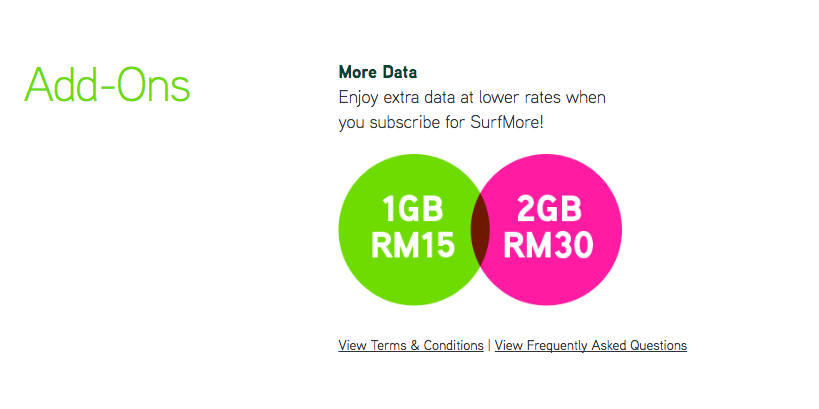 You can purchase additional 1GB quota or 2GB quota for RM15 and RM30 respectively.
Source : Maxis