If you are an internet addict who has subscribed to SurfMore 50, Maxis has now upgraded the monthly internet quota from 3GB to 5GB along with 2GB TVNow video streaming quota!
Due to the viral complain torrenting Maxis official Facebook page, Maxis has upgraded their MaxisONE plan and SurfMore quota to 3GB at this April. However, Maxis today now add 2GB more internet quota and comes with 2GB video streaming quota along with hassle-less upgrade.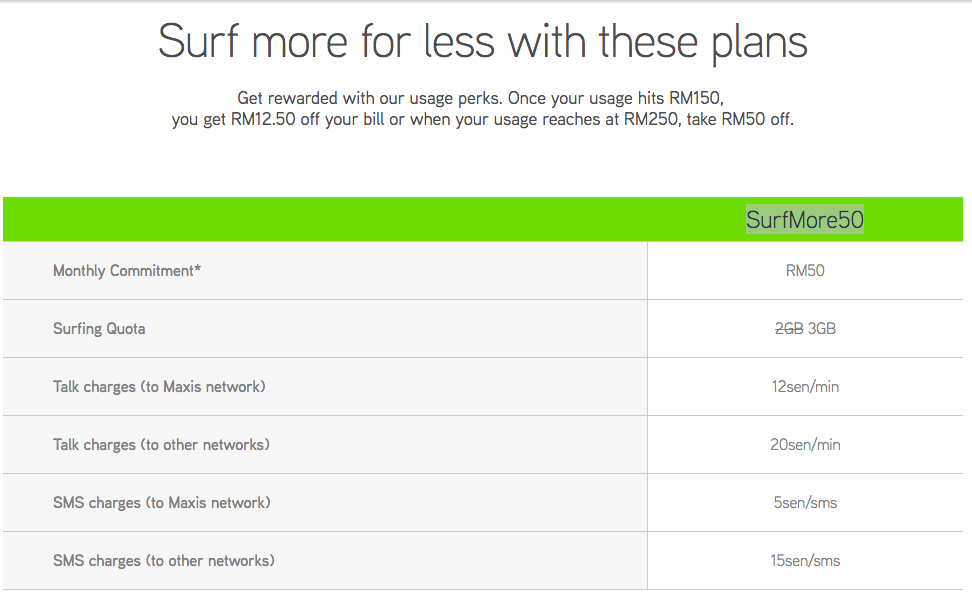 The monthly subscription charge still remains the same as previous at RM50 per month. Although Maxis official website has not upgraded their SurfMore plan, this promotion is expected to be revealed soon!