One of the most heated telco controversies of the year 2016 goes to Maxis due to its unfair pricing between east and west Malaysian Maxis consumer. With rising amount of subscribers that cancelled their contract agreement with Maxis, Maxis will be organizing a press release tomorrow (22/4) and to announce a new upgraded MaxisONE plan for existing and future subscriber.
During last week, Maxis CEO Morten Lundal has stated their intention to upgrade each MaxisONE plan to a much larger data quota. According to the brochure from Lowyat.net, the MaxisONE 98, 128, 158 and 188 will comes with increased data quota from 5GB to 20GB subsequently.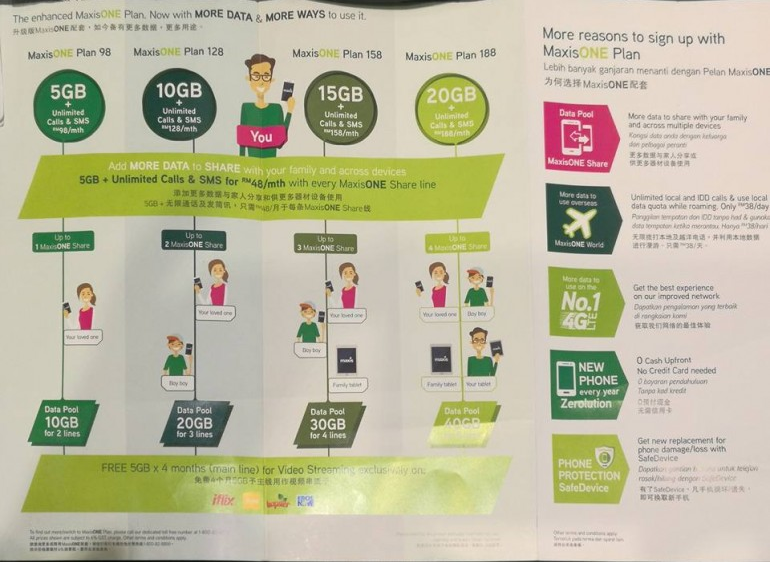 Besides, MaxisONE plan subscribers will also get 4 months complimentary iFlix and viu video streaming services.
The new MaxisONE share still priced the same at RM48 but comes with additional 5GB quota per month which is to be shared between principal and supplementary lines.
What do you think about this plan? More details will be revealed by Maxis tomorrow.