The vivo V7+ has been a spectacular smartphone for the year of 2017 given its Full View display and a 24MP selfie camera for the price of RM1499. However, you can grab the vivo V7+ for just RM1 when you subscribe to the MaxisONE package offered in 4 various plan, with monthly commitment ranged from RM98 to RM188 per month.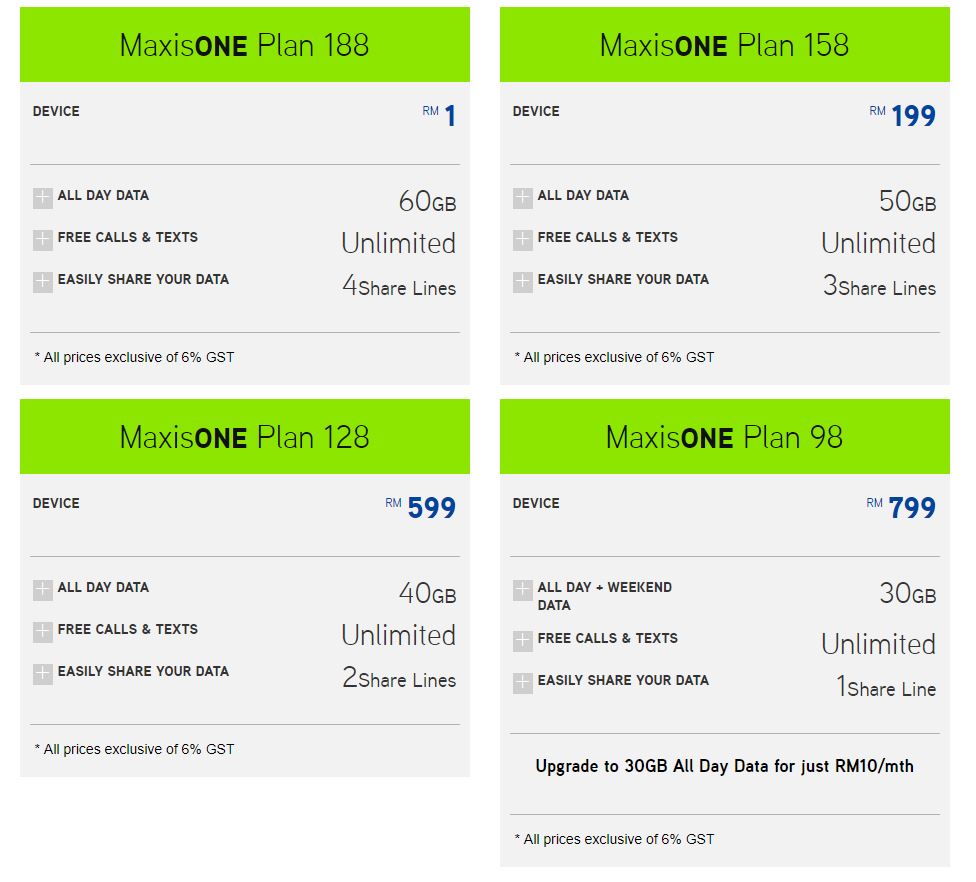 The Maxis plan that comes bundled with the vivo V7+ are the MaxisONE Plan 98/128/158/188. The details of each plan is as follow.
MaxisONE Plan 98
Device price:RM799
RM98/month
30GB total monthly data(weekday + weekend)
Unlimited calls+SMS
1 supp. line
No data period allocation for RM10 per month
MaxisONE Plan 128
Device price:RM599
RM128/month
40GB data per month
Unlimited calls +SMS
2 supp. lines
MaxisONE Plan 158
Device price:RM199
RM158/month
50GB data per month
Unlimited calls +SMS
3 supp. line
MaxisONE Plan 188
Device price:RM1
RM188/month
60GB data per month
Unlimited calls +SMS
4 supp. line max.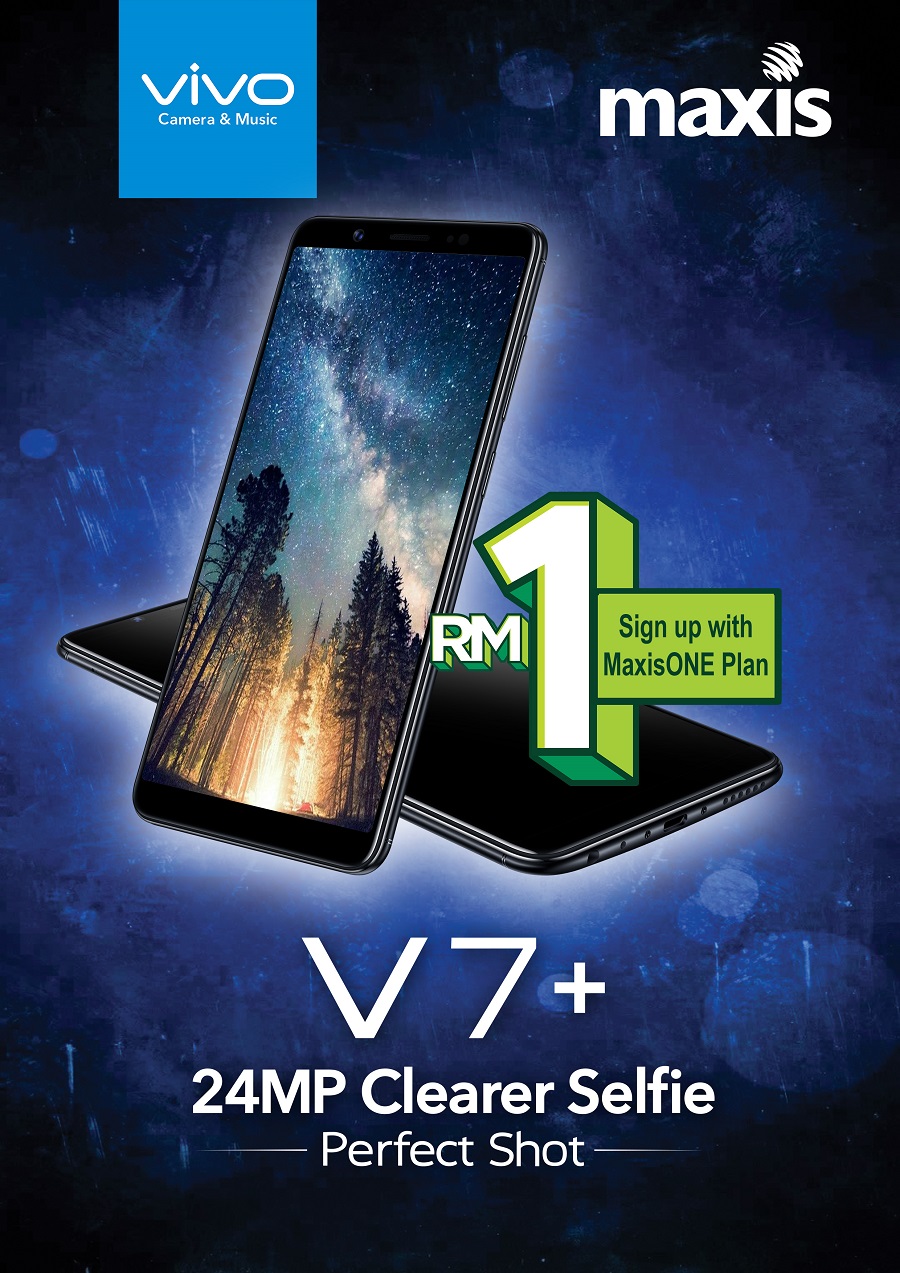 All plan comes with 24 months contract and you can sign it on through Maxis center nationwide or sign up online here