Earlier this month, Xiaomi has proudly introduced the latest MIUI 8 firmware. However, Xiaomi didnt open the MIUI 8 for public testing but instead opt for closed alpha and beta testing exclusively for invited developers only. As some MIUI enthusiast might be disappointed with such news, but worry no more, because MIUI 8 open beta will be soon available on Xiaomi smartphones on 1st June onwards!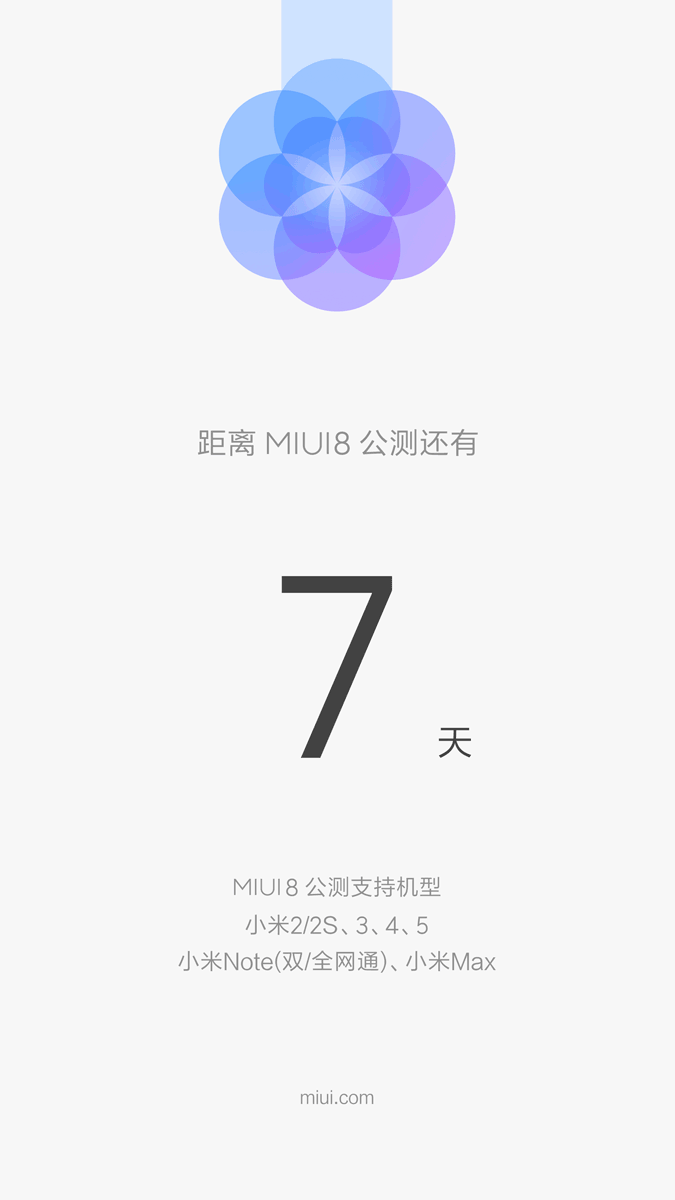 Here are the list of MIUI 8 open beta supported smartphones:
Xiaomi 2/2S
Xiaomi 3
Xiaomi 4
Xiaomi 5
Xiaomi Max
Xiaomi Note
The MIUI 8 is packed with tons of new feature which includes new fonts, new signature feature, enhanced calculator, QR code scan and shop, battery saving mode, anti rogue GSM station and more!
Share your MIUI 8 Open Beta experience with us when it is launched!
Source : 安卓中文网