If you're keen for the new Android One smartphone from Xiaomi – A2 and A2 Lite, you can order the unofficial variant imported from overseas from Mobile 2 Go today, despite it being launched at Madrid yesterday. Being one of the Android One smartphone, the Xiaomi A2 will be one of the first to receive prompt Android firmware upgrade for 3 consecutive years and 2 years extra security support including patch update.
The model supplied by Mobile 2 Go is only available in 4GB RAM and 32GB ROM and priced at RM928. The A2 Lite with 4GB RAM and 64GB ROM is priced at RM798. Both comes with 1 year limited warranty provided by Mobile 2 Go.
Meanwhile, the Xiaomi Mi A2 with 6GB RAM that had prevailed at LAZADA is belongs to official Xiaomi Malaysia which is being retailed at RM1,199. It's could be coming soon so yo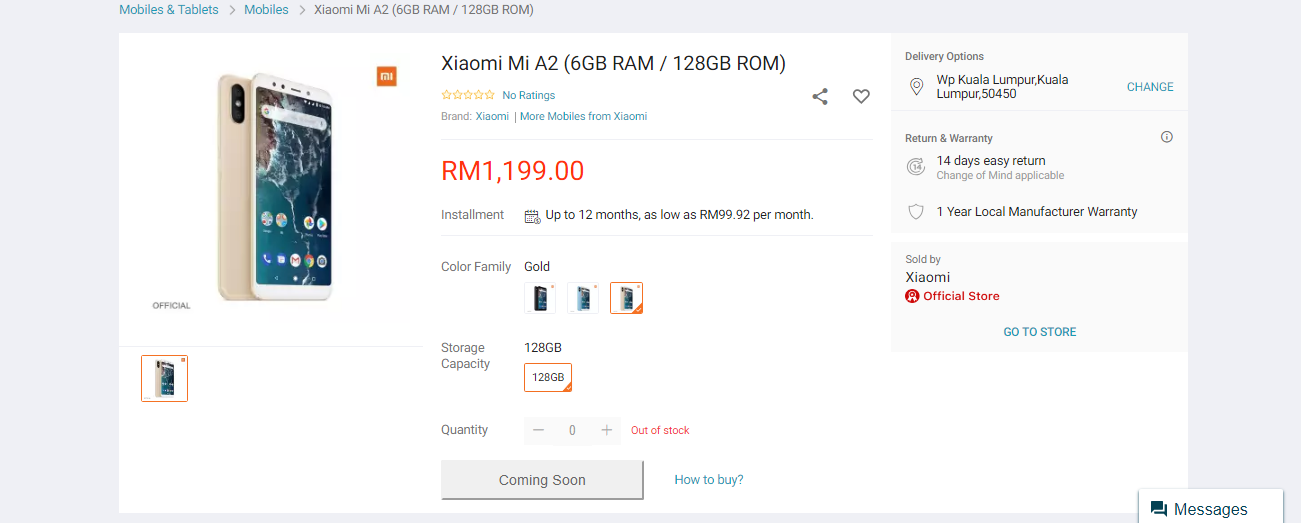 u can decide which one to grab instead.