With just few weeks left to its launch date, the rumors and speculation of the Samsung Galaxy S7 has been circulating around the internet. One of the most credible smartphone news portal – PhoneArena has leaked some presentation slides from Samsung internal and all the design and specifications are revealed in the same time.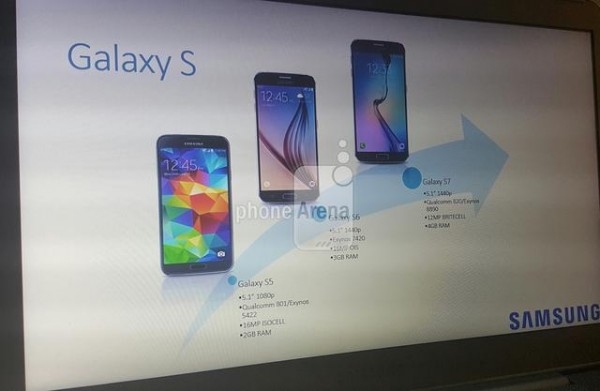 The Galaxy S7 now has slightly larger bezel just like the Galaxy S4. It comes with a 5.1 inches 2K display and powered by Exynos 8890/ Snapdragon 820 processor along with 4GB RAM. It also features a 12MP new BRITECELL image sensor but the 1/2 inch extra larger camera sensor is unconfirmed.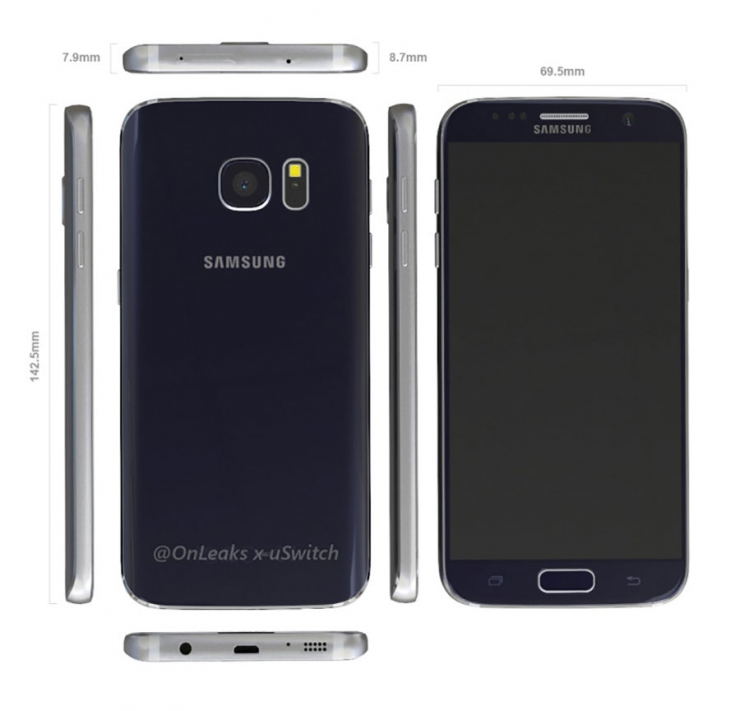 The Samsung Galaxy S7 is expected to launch in US at 11th March this year. The inner presentation slides also shows that this smartphone will be available on the open market from March onwards. It is highly likely that this smartphone might go against the Apple iPhone 5SE, which is expected to launch around that time. 
Source : lephone