The Qualcomm Snapdragon hype has been spreading around the internet for while as everyone anticipates the arrival for a high performance and efficient processor. With the continuous 'propaganda' of their next-gen SoC, there is yet to have any news for its release date and arrival. While everything seem to appears just like an idea since it had yet to be exists, Qualcomm CEO Tim MCDonough has released some information regarding the Qualcomm Snapdragon 820 launch on Twitter!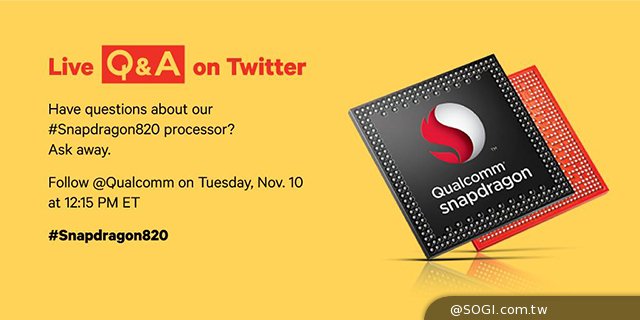 In short, the Qualcomm Snapdragon 820 will be using the latest and most advanced 14nm FinFET manufacturing processor, 64 bit Kryo main architecture all into quad-core processor. While each unit provides clock rate up to 2.2Ghz, the Adreno 530 GPU add another boosts to its graphical rendering option with 14bit Spectra ISP, Hexagon 680 DSP and X12 LTE modem. Sixty newest device and gadget that come with this processor is likely to be surfaced in consumer market in early 2016, as stated by Steven M. Mollenkpof.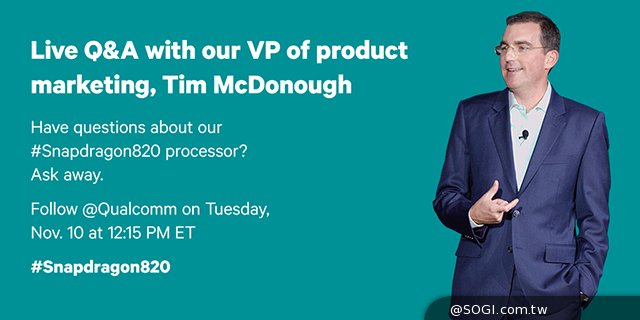 The Qualcomm Snapdragon 820 mobile processor will be officially launched in 10th November 2015 Eastern time. You might want to solve your queries by posting towards @Qualcomm Twitter handler with #Snapdragon820 hashtag!
Source : Sogi