Celebrating the end of the year 2015, MSI invites all fans and everyone else to attend the largest e-sports event happening in Mid-valley from 24th to 27th December 2015 (10am to 10pm)!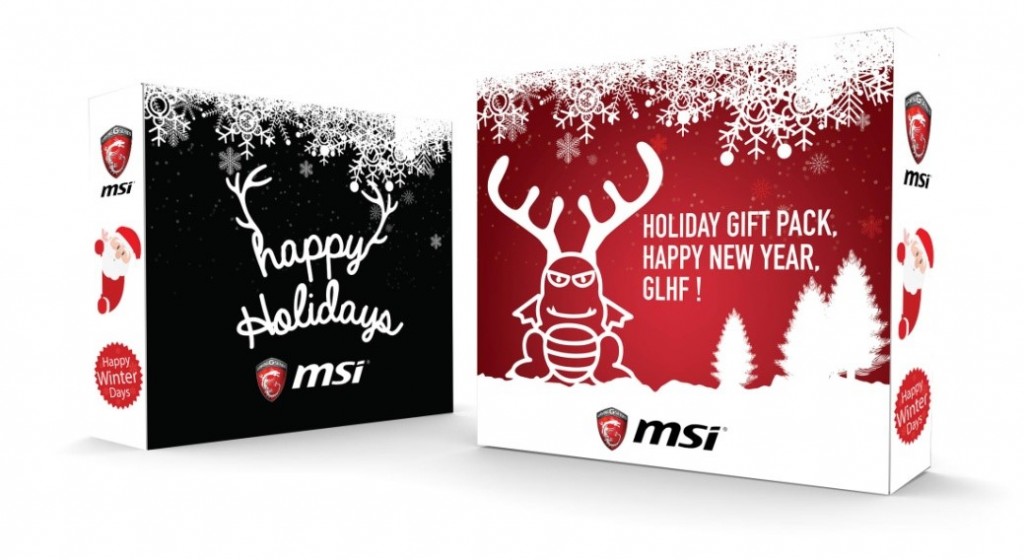 A special Christmas gift will be awarded to of luckiest fan during the event each day. Meanwhile, other participants also have a chance to ge thte limited edition Christmas gift from MSI!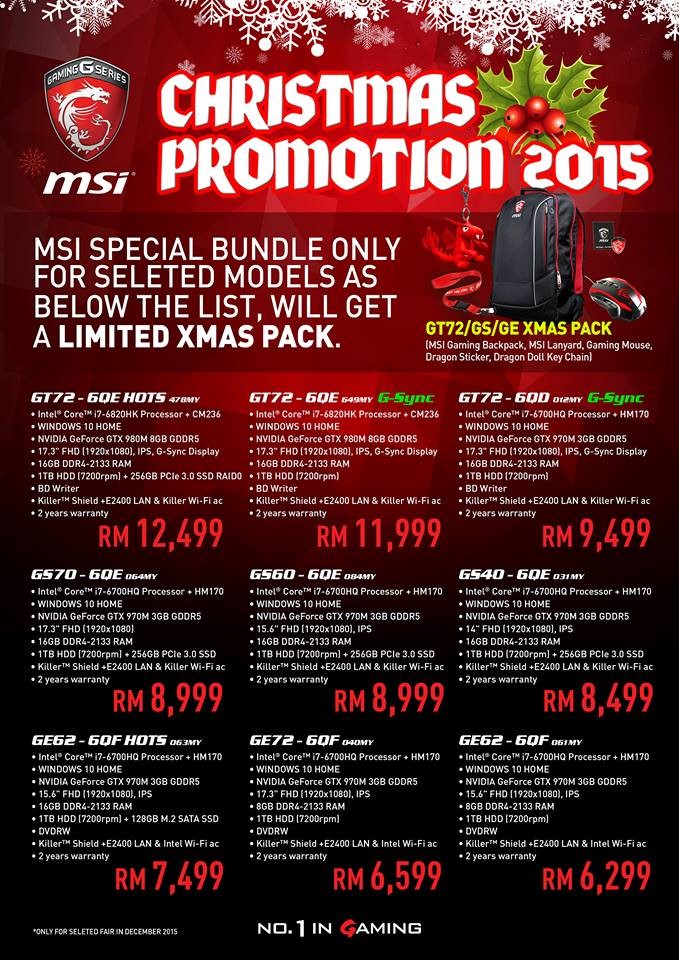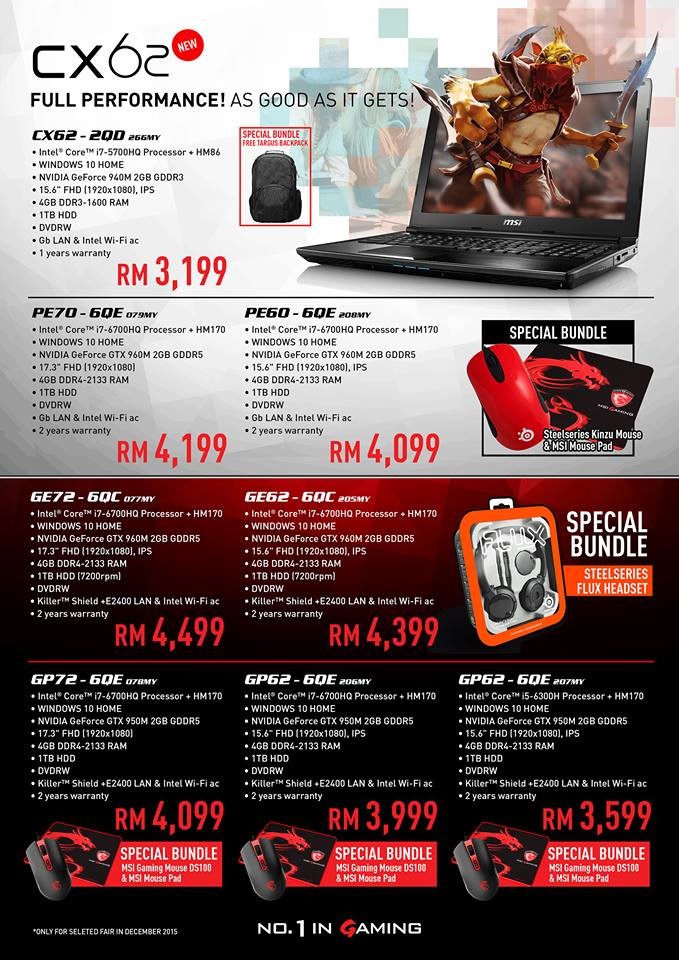 Celebrating the upcoming Christmas gift, MSI is now organizing promotion on their MSI GT, GS and GE series laptop! Each purchase of these laptop comes with MSI gaming backpack, MSI lanyard, gaming mouse and MSI iconic pendant! A single order on CX series will be able to receive a complimentary gaming backpack while PE series laptop comes with Steelseries mouse and MSI gaming mousepad! The GE72 -6QC and GE62-6QC model comes with free Steelseries Flux earphone and GP72-6QE, GP62-6QE and GP62-6QE comes with MSI gaming mouse and mousepad.
Been looking forward to experience one of the true gaming laptop? Time to grab one now!