With more than 7 millions sold across the globe, the Samsung Galaxy S7 and S7 Edge is one of the most welcomed Android smartphone in year 2016. Featuring cutting edge display technology and hardware, the Galaxy S7 and S7 Edge is highly appealing for those who seek for performance or an elegant smartphone. However, some users experienced an annoying bug where the smartphone will loads multi-windows randomly for no reason. Here's one of the complaint from XDA developers.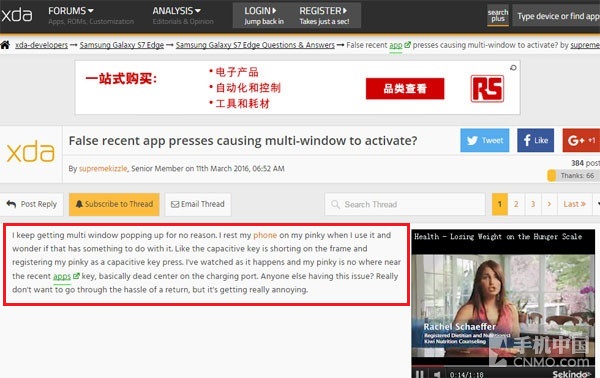 As many user has experienced and reported this bug, Samsung has officially acknowledge the presence of this bug and a firmware upgrade patch will be soon available for download to all S7 and S7 Edge users all around the world.
The new firmware patch is said to fix the multiwindows and recent menu bug. If user still experienced the same bug after software upgrade, Samsung recommends user to perform a factory reset on the smartphone and the bug will be automatically eliminated.
Source : cnmo