The Celcom business plan has just gone bigger. This time, they are offering 3 new business plan – Celcom Business X, M, L for different business size with monthly data at 1100GB and 3 option of complimentary smartphones for your choices!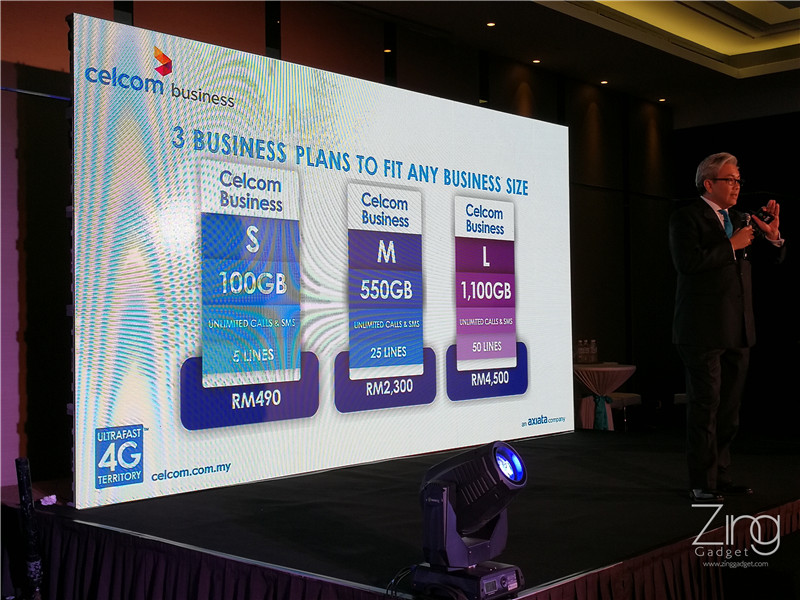 There 3 new plan are:
Celcom Business S :
RM490/ month
100GB monthly data
Unlimited calls and SMS
5 supp. line
Celcom Business M :
RM2300/ month
550GB monthly data
Unlimited calls, SMS
25 supp. line
Celcom Business L :
RM4500/ month
1100GB monthly data
Unlimited calls and SMS
50 supp. line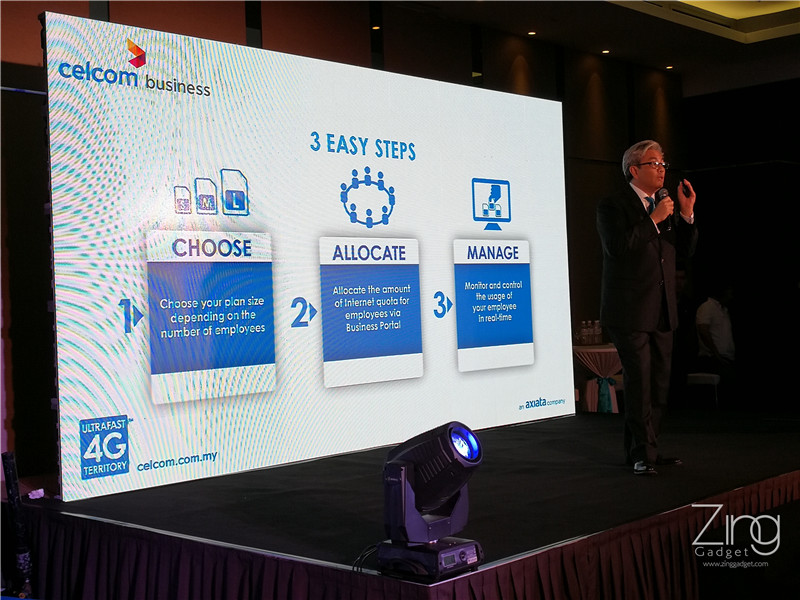 The new Celcom business plan caters different demands for different business size. As a small-medium enterprise, you can select Celcom Business S or M that offers unlimited calls and 5 to 25 supplementary lines for your employee. As the principal line, you can relocate desired amount of quota to each of your supplementary lines.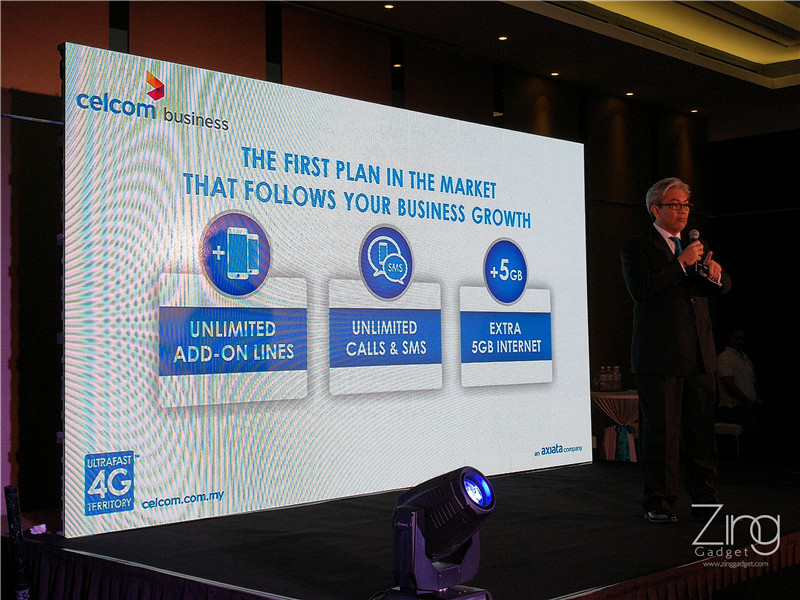 If 5 supplementary lines is insufficient, principal user can subscribe another supplementary line for RM70 each along with unlimited SMS and calls and extra 5GB quota.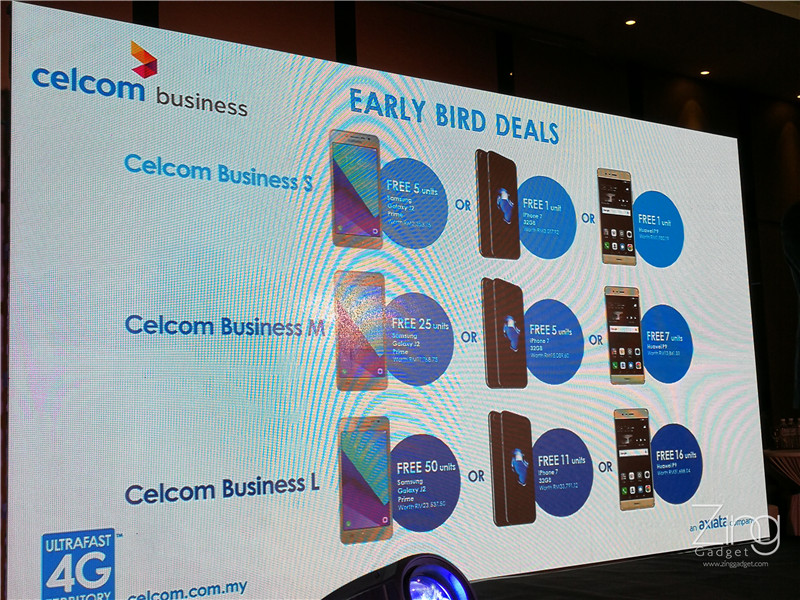 There also complimentary free smartphones with early subscribers as below:
Business S:1x Huawei P9 or 1x iPhone 7 or 5x Samsung Galaxy J2
Business M:7x Huawei P9 or 5xiPhone 7 or 25xSamsung Galaxy J2
Business L:16x Huawei P9 or 11x iPhone 7 or 50x Samsung Galaxy J2
You can visit Celcom Blue Cube or call 019-601 1881 for more information on this plan