If 10, 20GB of mobile internet isn't really enough for your monthly data spending, Celcom has launched 2 new data centric plan which are the FIRST Gold Supreme, FIRST Platinum Plus where you can enjoy 100GB of mobile data and 100GB of Video Walla (video streaming service) for just RM188 per month! Calls are free and included so you can call whenever you want!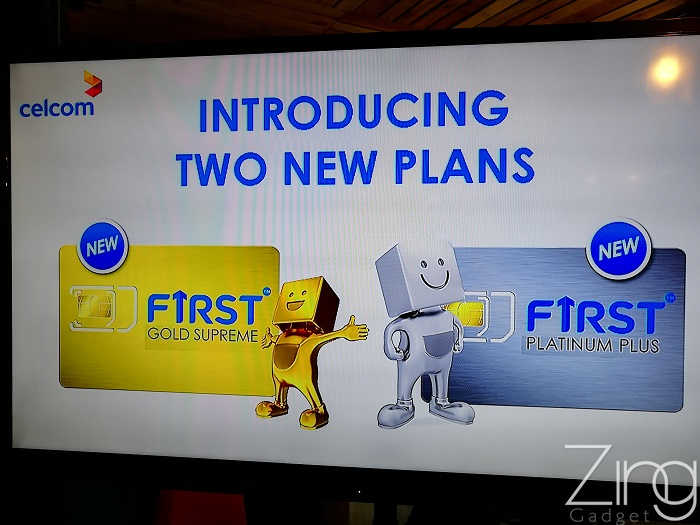 FIRST GOLD SUPREME:25GB(Daily)+ 25GB(Weekend)+25GB VIDEO WALLA=RM128(75GB)
Unlimited Calls to all network
20sen/SMS
Unlimited Whatsapp/Wechat
Unlimited Yonder Music
FIRST PLATINUM PLUS:100GB(All day)+ 100GB VIDEO WALLA=RM188(200GB)
Unlimited Calls and Text to all network
Unlimited Whatsapp/ Wechat
Unlimited Yonder Music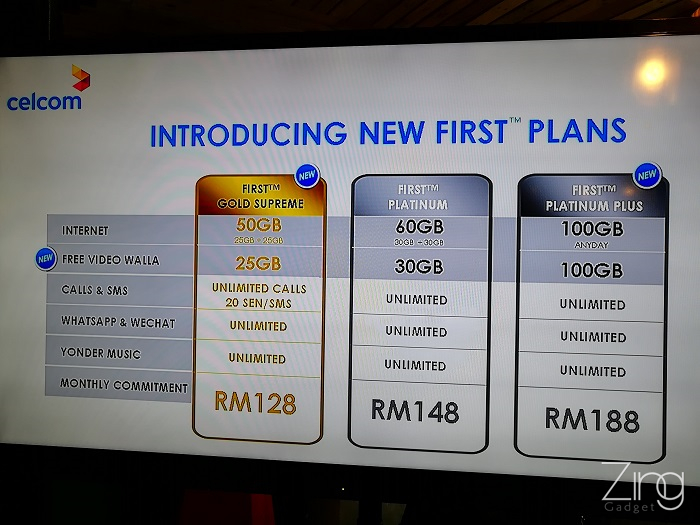 As for their loyal subscriber, FIRST Platinum plan user will comes with 30GB all day and 30GB weekend quota along with 30GB Video Walla package. There is also free unlimited calls and text to all network along with unlimited WhatsApp, WeChat and Yonder Music usage.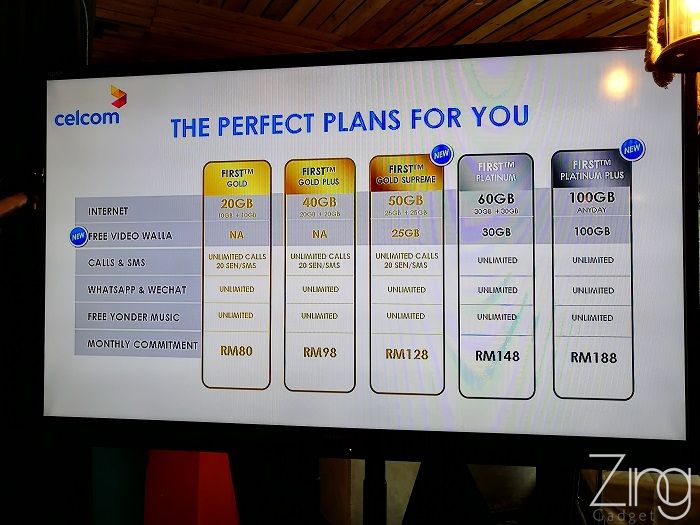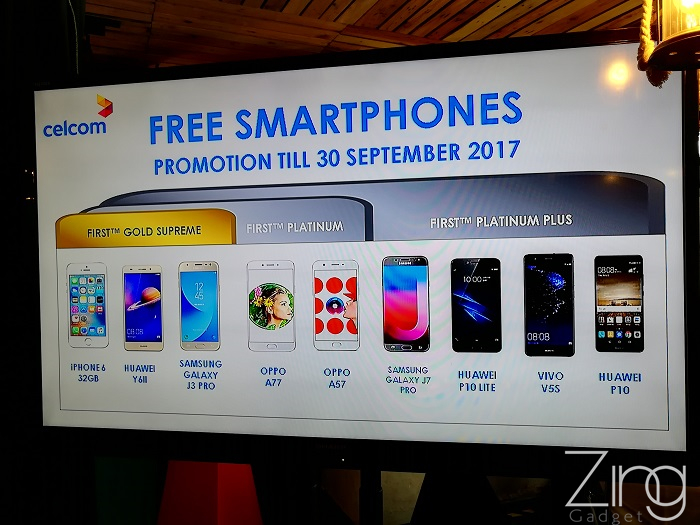 Celebrating the upcoming Merdeka day, new users who subscribe to FIRST Gold Supreme, FIRST Platinum and FIRST Platinum Plus will get these smartphone for free!
Huawei P10
iPhone 6 32GB
Samsung Galaxy J7 Pro
OPPO A77
Huawei P10 LITE
vivo v5s
OPPO A57
Samsung Galaxy J3 Pro
Huawei Y6II
New FIRST Platinum Plus Subscriber can enjoy 55% discounts on Galaxy S8 and or iPhone 7 during subscription.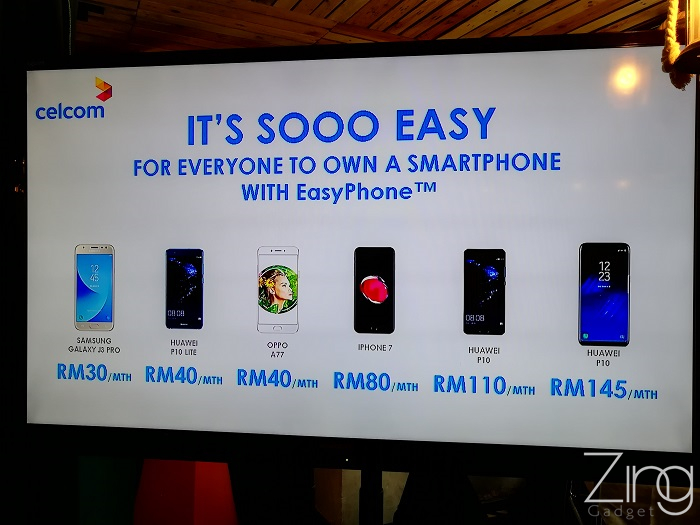 You could also own these flagship without contract by signing up with EasyPhone plan. Learn more at Celcom official site or visit nearest your nearest Celcom stores.