ASUS ZenPower Pro now comes with new colours! Apart from the previous silver, rose red and black, ASUS Malaysia has added Baby Blue and Rose Pink as an option when you select the ZenPower Pro.
Asus ZenPower Pro specifications: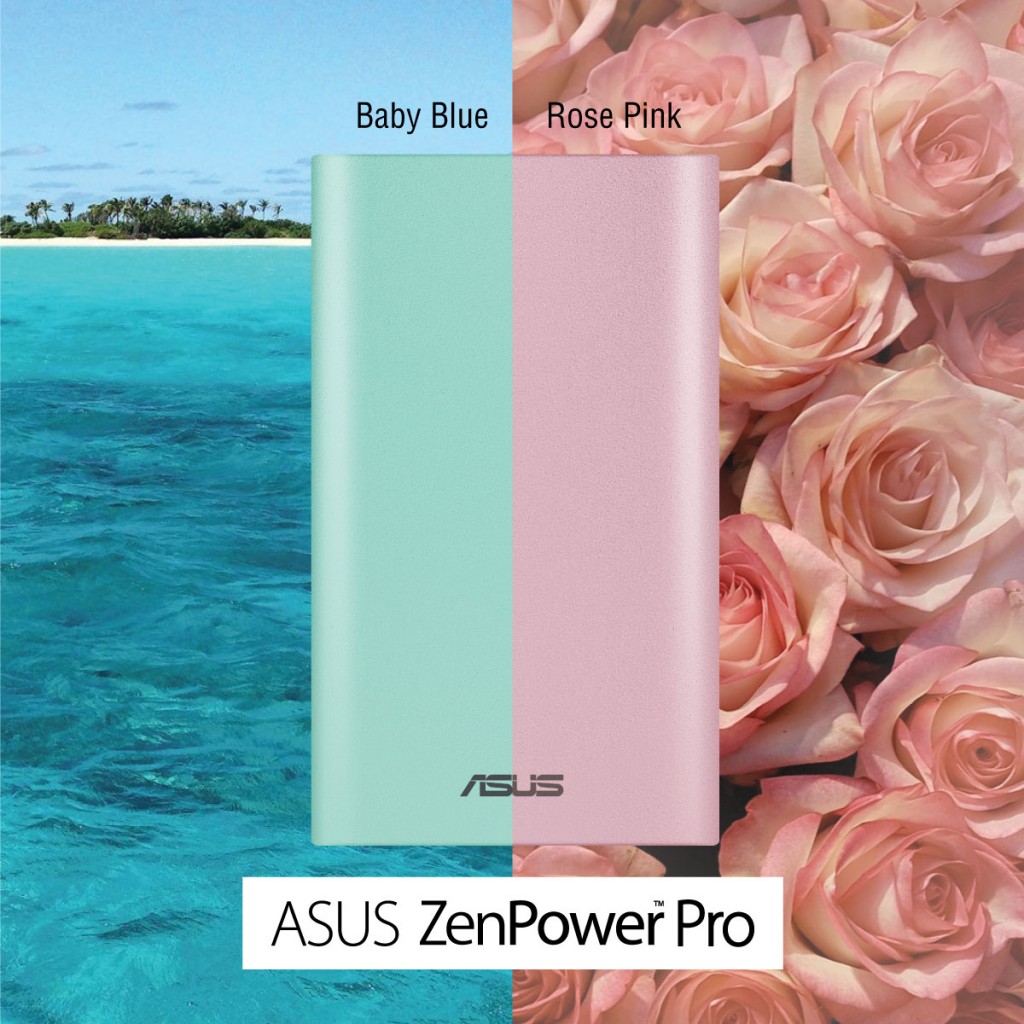 100 x 59.6 x 22mm
230g
Output 1:5.1V/2.4A、9.1V/2A、12.1V/1.5A
Output 2:5.1V/2.4A
Support 5V/2A quickcharge
10050mAh battery capacity 
RRP:RM129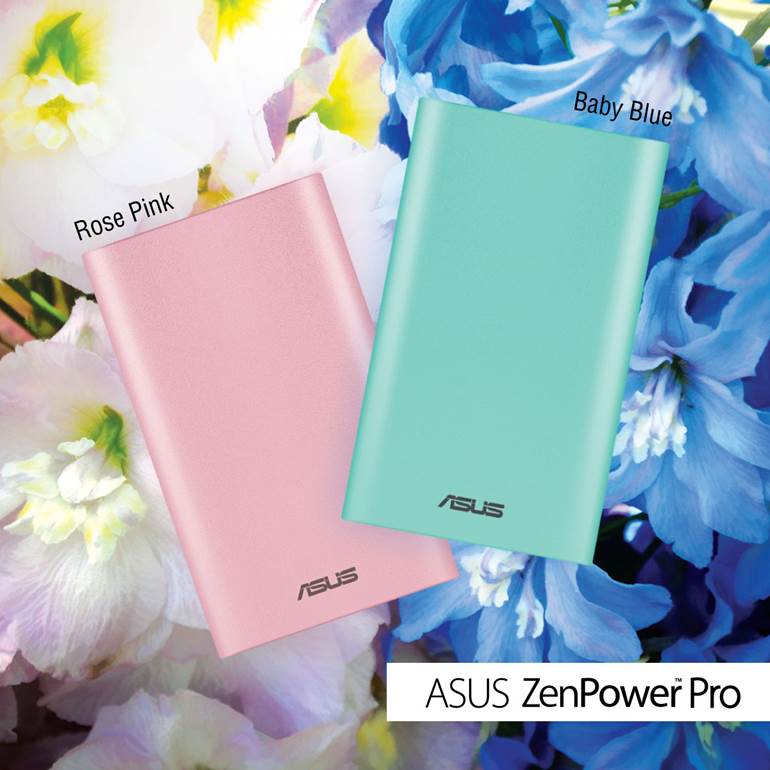 Its size is somewhere similar to credit card size which is suitable for handheld. The specifications remains similar with other ZenPower Pro in various colour.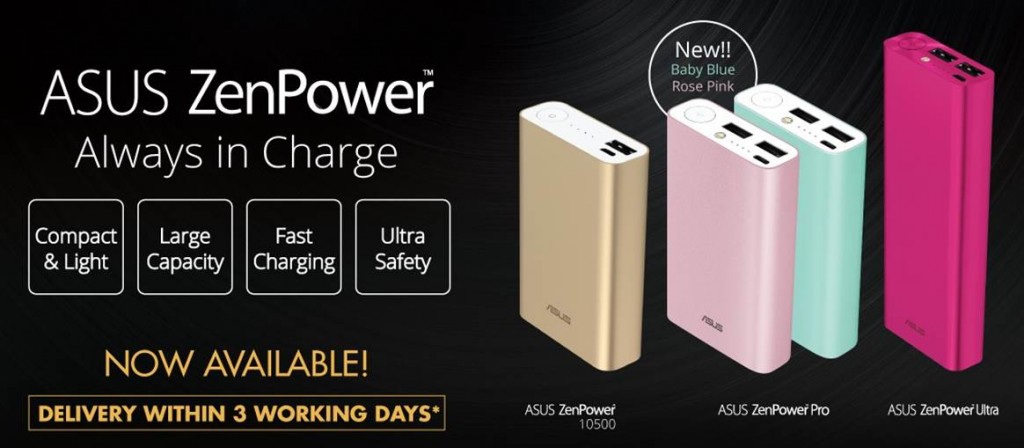 The ZenPower Pro in Baby Blue and Pink Rose is now available for purchase for just RM129 and will be delivered within 3 working days. Grab it now!