With the fiery competition between telcos that has sparked last month, telco giants in Malaysia has been rolling out more and more data-centric package onto the market. Digi today has upgraded their existing Postpaid subscribers especially the Digi Postpaid 238 subscriber which now enjoys 10GB more monthly quota with a total quota at 30GB/month!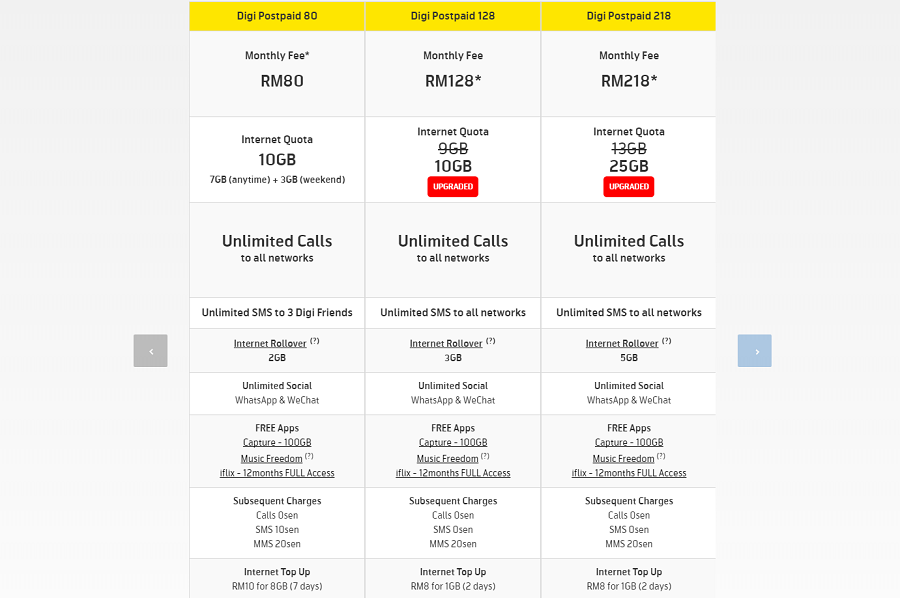 Digi Postpaid 128 now comes with 10GB of quota (instead of 9GB) while Postpaid 218 now comes with 25GB instead of 13GB quota!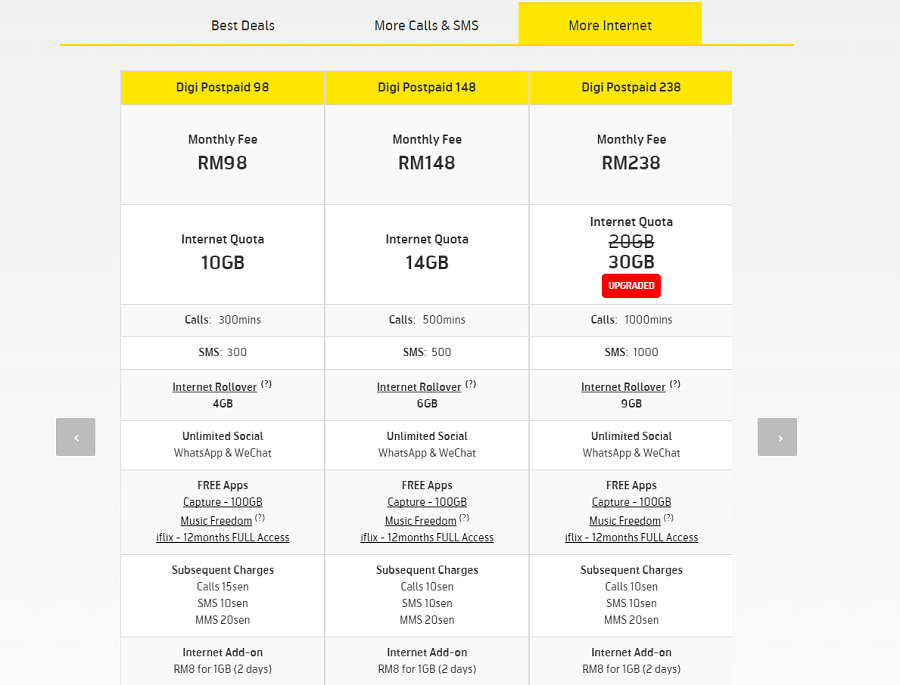 Besides, the Digi Postpaid 238 subscriber now can enjoy 30GB internet quota per month!
Visit Digi website for more information!