Imaging where you can stream whatever content anywhere you like, such privilege usually comes with a high cost bundled with tremendous bill amount and sharing internet might not be possible. However, Maxis has launched their 4G Pocket WiFi that creates a hotspot for all your devices! You can share out internet on the mobile hotspot whenever and wherever you like and this even applies to overseas? The Pocket Wifi can be used in other countries such as Singapore and Thailand with an additional cost of RM10/day only!
【Pocket WiFi】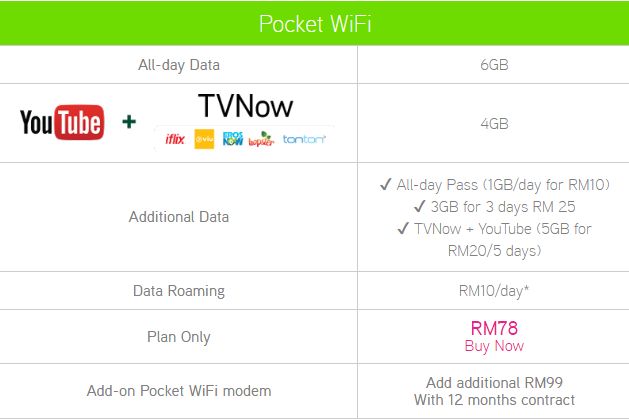 【Pocket WiFi Pro】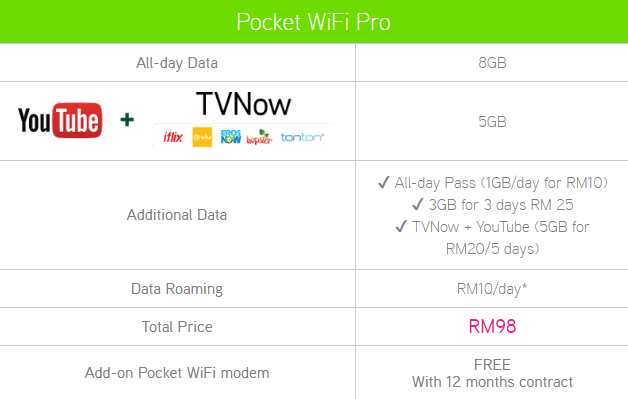 If you think the 10GB data isn't sufficient, you can purchase the value addon service as below

Check out Maxis to find out more!