Meizu has been keeping themselves busy this year with the launch of several smartphones from flagships to mid-range and entry level devices. It is known that Meizu will soon be launching a new smartphone at their next launch event happening at 3rd September this year and it comes with a slogan "Pro than Pro"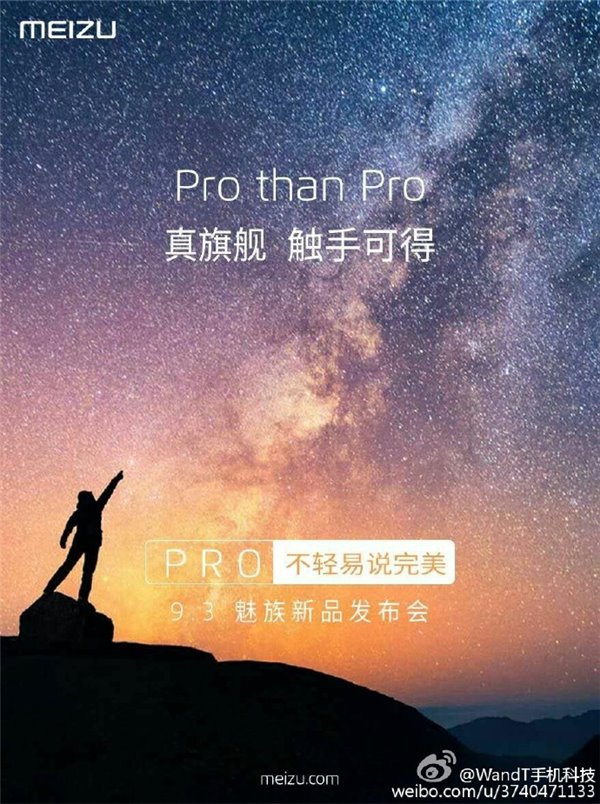 WandT has posted a new alleged teaser from Meizu with a slogan Pro than Pro and "Real flagship" and we expect that this smartphone to feature the best hardware and design to date similar to the Meizu Pro 5 launched last year. It will ultimately be the greatest Meizu smartphone launching in a short while and be the official successor of the Meizu Pro 5.

According to previous leaks, the new flagship from Meizu will sports the Samsung Exynos 8890 processor from the Galaxy S7 and a 2K AMOLED display, along with 4GB RAM, 32GB ROM, 12MP rear and 5MP front camera and runs on Flyme OS based on Android 6.0.1.
What features you would like to see in this new Meizu flagship?
Source : ithome