One of the most innovative company from China – OPPO has pushed against their limit on smartphone charging once again. Their latest breakthrough charging technology Super VOOC has been introduced on the Mobile World Congress Happening in Barcelona yesterday. Apart from Super VOOC quick charge technology, OPPO also introduce their SmartSensor image stabilization technology!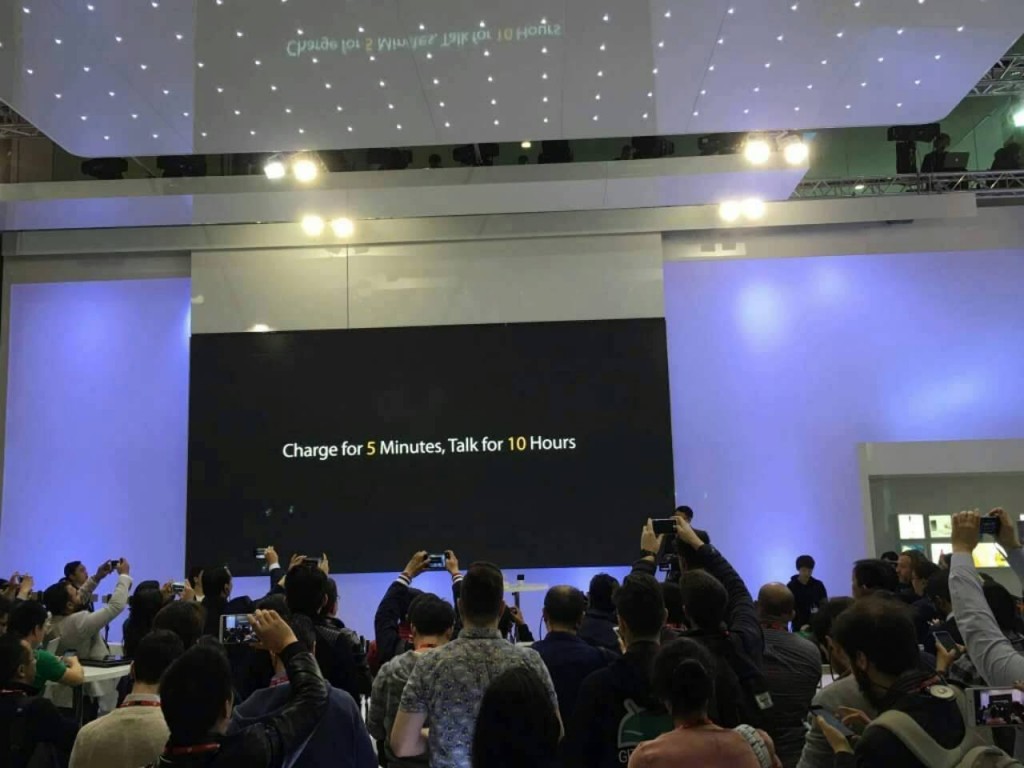 One of the common smartphone problem that we hate is slow recharging time. With the launch of previous VOOC technology, OPPO promises that 5 minutes charge can provides talk time up to 2 hours. This time, the Super VOOC offer 10 hours talk time for a single 5 minutes recharge! This also means the charging rate is now 5 times faster than its previous VOOC quick charge technology!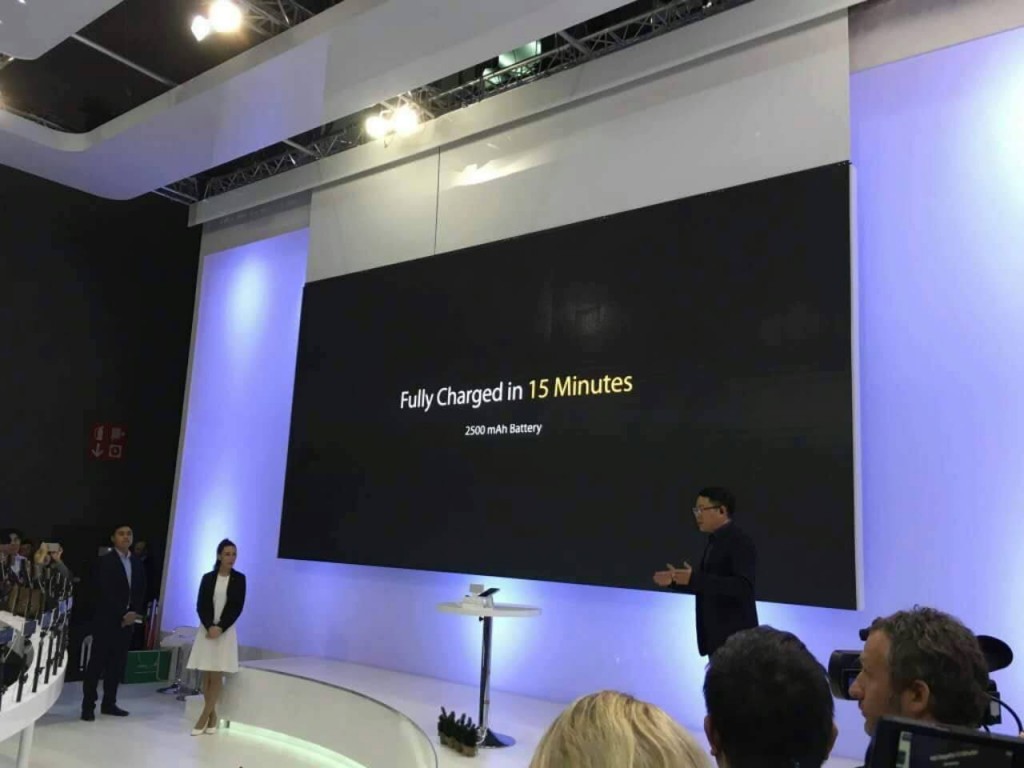 OPPO also stated that the SuperVOOC can fully recharge a 2500mAh smartphone in just 15 minutes and support for microUSB port and USB Type C connectivity. OPPO also promises on the safety even if the charging rate for the battery is extremely large and fast. The battery also will remain as cool as possibile during charging with this new technology.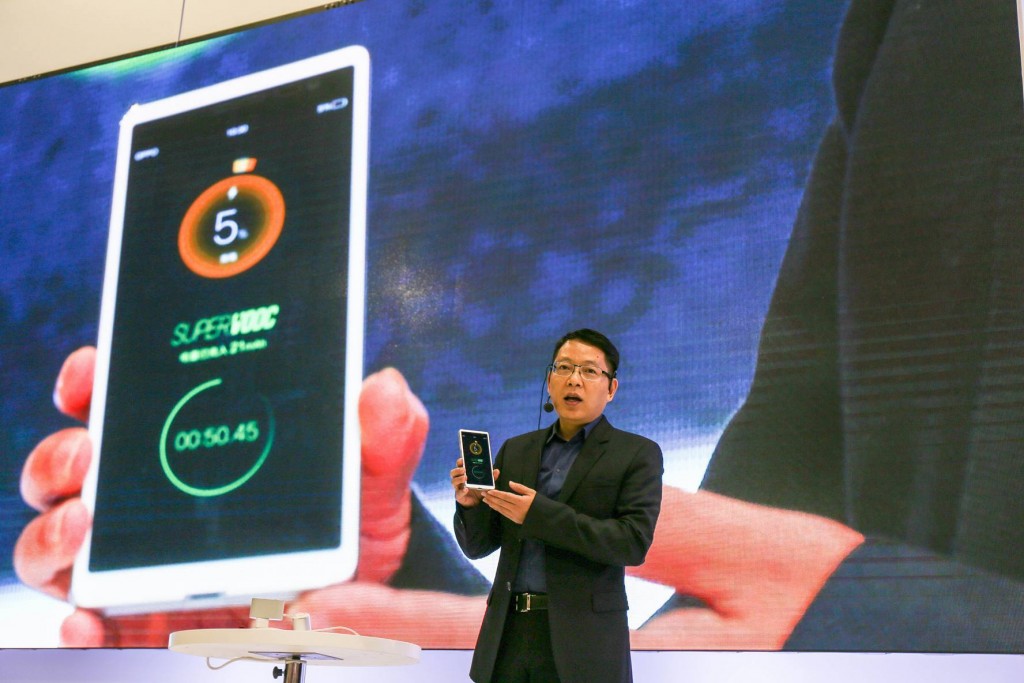 In this quickcharging period, the smartphone temperature will remain as normal and users can use the smartphone to watch Full HD videos and even play games.
OPPO also displayed the amazing performance of the SuperVOOC quick charge technology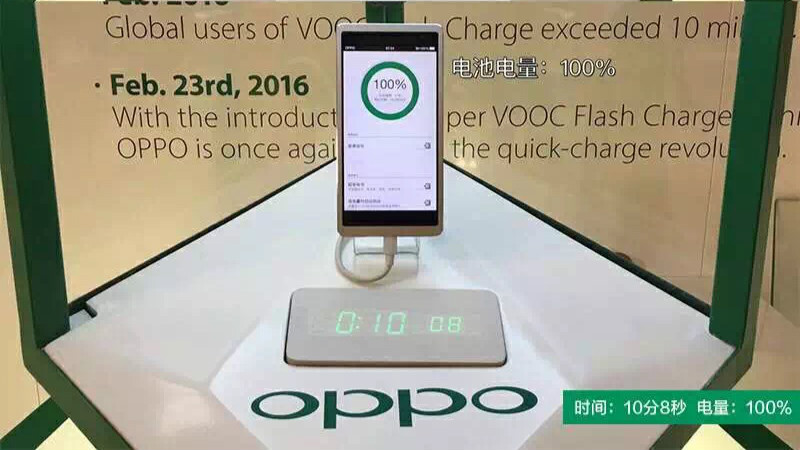 Comparison between normal charge, VOOC quick charge and SuperVOOC quick charge technology.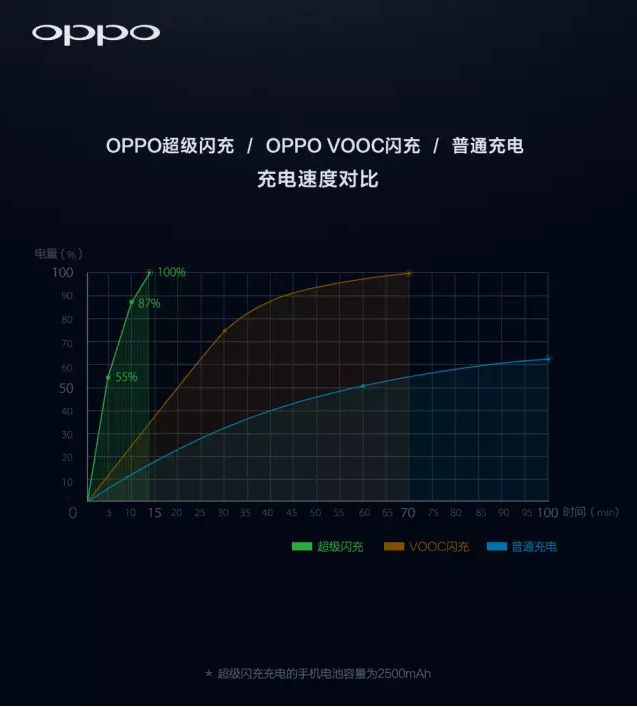 OPPO SmartSensor: World smallest OIS chipset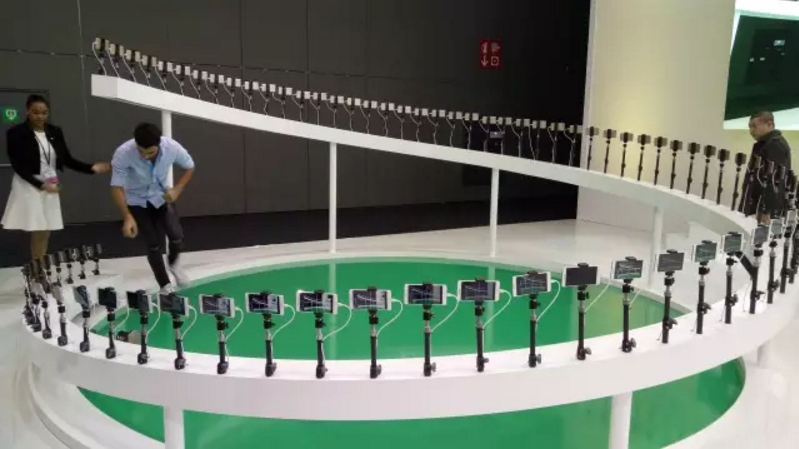 One of the greatest problem of taking images with smartphone is to control the vibration from the hand. Hence, OPPO has utilized their new micro-electro-mechanical system technology on their SmartSensor to achieve a new standard of optical image stabilization with the use of sensors. It is also the world smallest optical image stabilization sensor to date.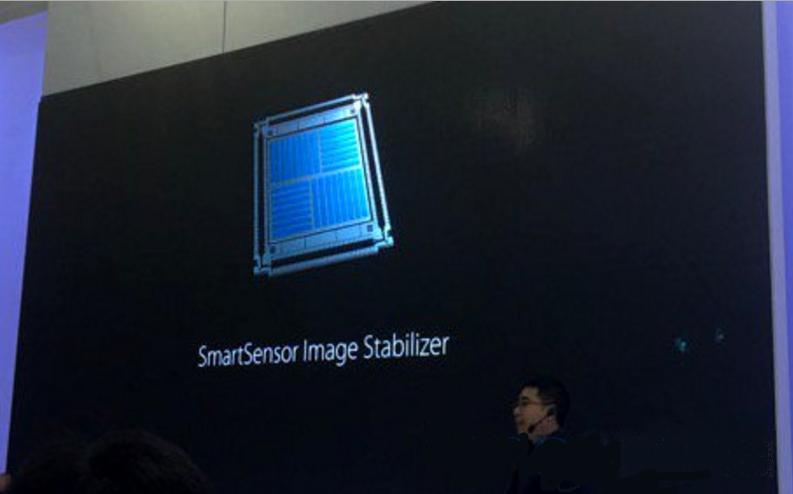 The conventional optical image stabilization can control the axis through pitch and yaw but not the roll axis. Meanwhile, the OPPO SmartSensor with MEMS can achieve 3 axis gyro stabilization in just 15 milliseconds.
The SmartSensor also has a lower battery consumption that can saves battery up to 50%! This is ultimately one of the ideal solution for lengthly filming and shooting with smartphones.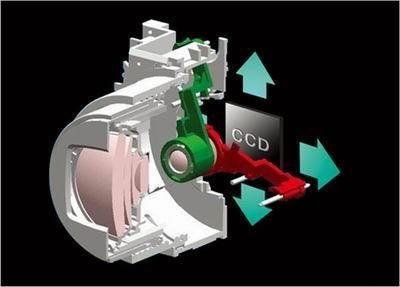 On a side note, the conventional OIS module has a precision and accuracy up to 3 to 5 microns while the SmartSensor offers a precision up to 0.3 microns.
Lastly, OPPO also announced to further market their camera smartphones during the Mobile World Congress 2016. OPPO also mention that they aim to improves user experience of their smartphone in the future and continue to innovate to the limit of technology.