If you have missed out the good biGBonus deal from Digi this June, dont' worry because this promotion is back! Digi has updated their biGBonus package and giving out up to 30GB of free data for mobile surfers! More detail as follow.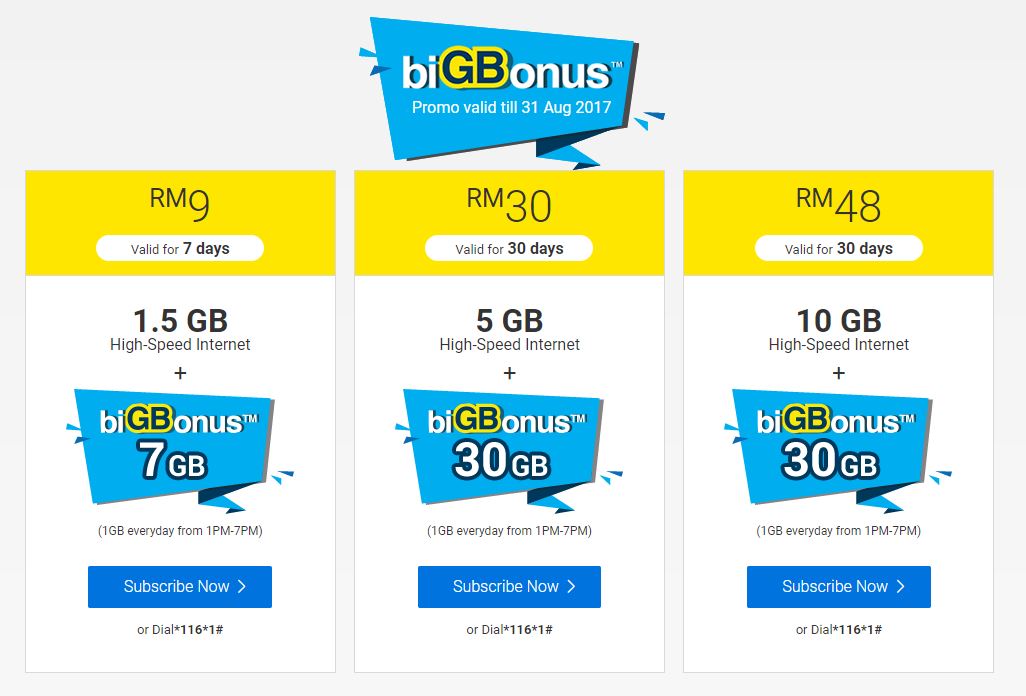 The first option – RM9/week gives out 1.5GB + 7GB free biGBonus data while monthly subscription of RM30 comes with 5GB data and 30GB free biGBonus data. For just RM48 per month, user will get 10GB of mobile surfing data and extra 30GB biGBonus  data.
On a side note, the biGBonus data is only applicable to use during 1pm to 7pm so user please take note! All data spent during 1pm to 7pm will be first deducted from biGBonus free data followed by allocated quota.
Click here to learn more info.
Source : Digi