According to Evan Blass @evleaks latest twitter update, Google will be launching the Android 7.0 Nougat somewhere in the August this year. While Nexus 5 (2013) doesn't get to enjoy the latest Android upgrade, other Nexus devices that are newer is still able to get a taste of Android Nougat when it is launched. According to Android Police, Google will be putting on a new Android launcher in all Nexus devices receiving Nougat update and this is what it looks like.
1. App drawer icon removal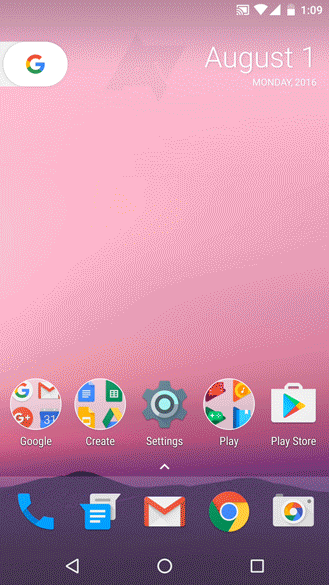 As seen on the Nexus launcher, Google has removed the conventional app drawer icon but instead adding a small arrow icon which can be swiped up (or tapped) to launch the app drawer. It also means that you could add up to 5 shortcut app icon at your taskbar in the homescreen for the new Nougat update.
2. No more Google searchbar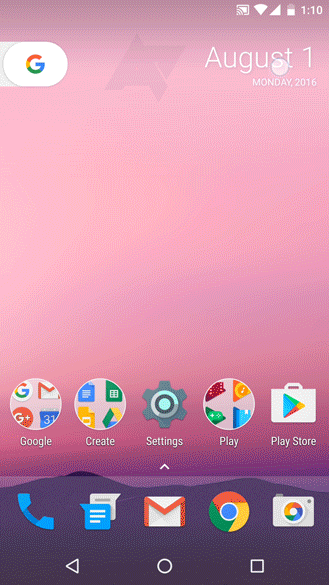 The iconic Google search bar on the homescreen has been available since the launch of Android 4.0 Ice Cream Sandwich. However, this conventional search bar has been removed in the new launcher update and instead a small Google launch icon is shown on the top left of the display. Swiping right will instantly launch the Ok Google UI while tapping on the Google icon launches the search bar.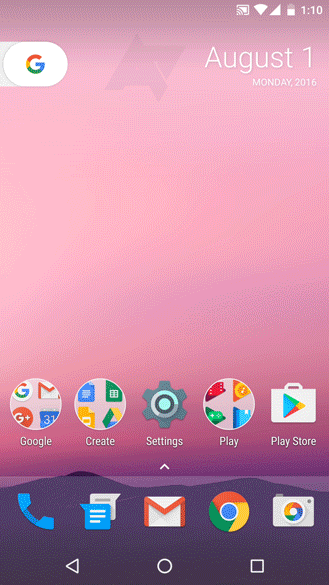 3. New nav buttons
These new shortcut from Now On Tap is expected to make a come back in the new Android Nougat.
Do you love the new look of Android 7? Tell us your thought below.