As the Galaxy Note 8 has just launched at Samsung Unpacked 2017 happening at New York last week, the Note 8 has one of the most promising camera as Samsung's first smartphone with dual rear camera. However, how does the dual rear camera beat out other smartphone's camera or even their Galaxy S8? Let's have a look at these shots at the city never sleeps – New York with the Samsung Galaxy Note 8!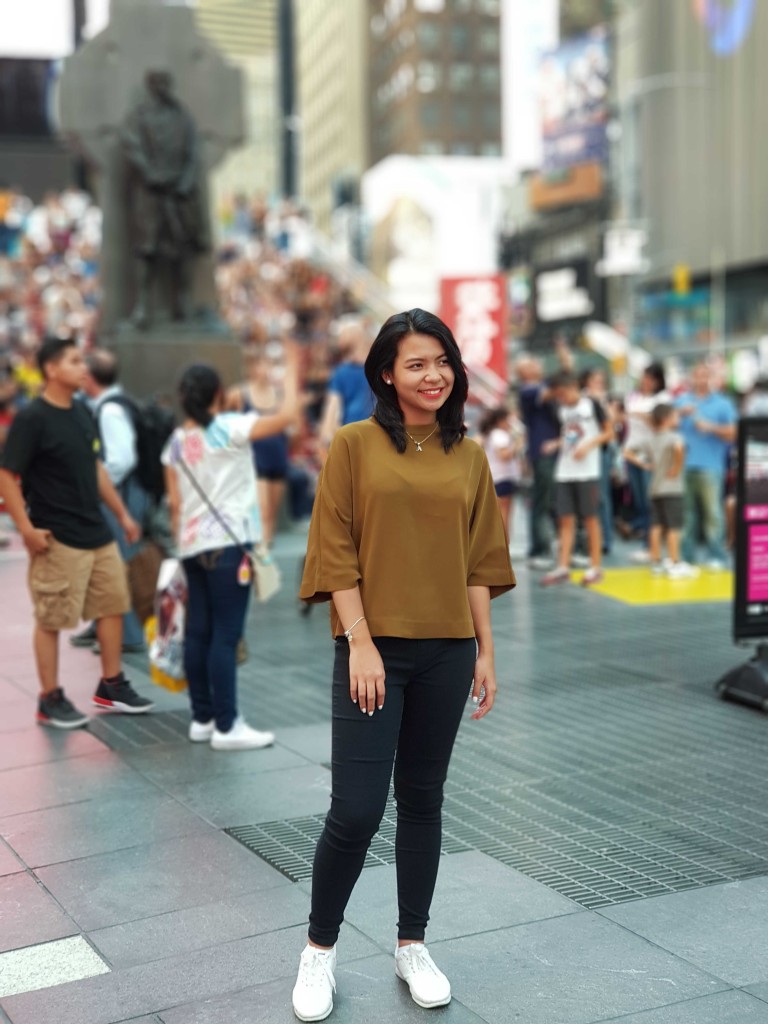 In one of the most densely populated city, taking a focused potrait shot can be hard as people passing by every single second. Note 8 has a new Live focus mode that brings out the subject with proper lightning and a distance not more than 1.2 meter. It blurs out the background and the passerby and further sharpens the object in the image, thus making your subject distinct from the rest.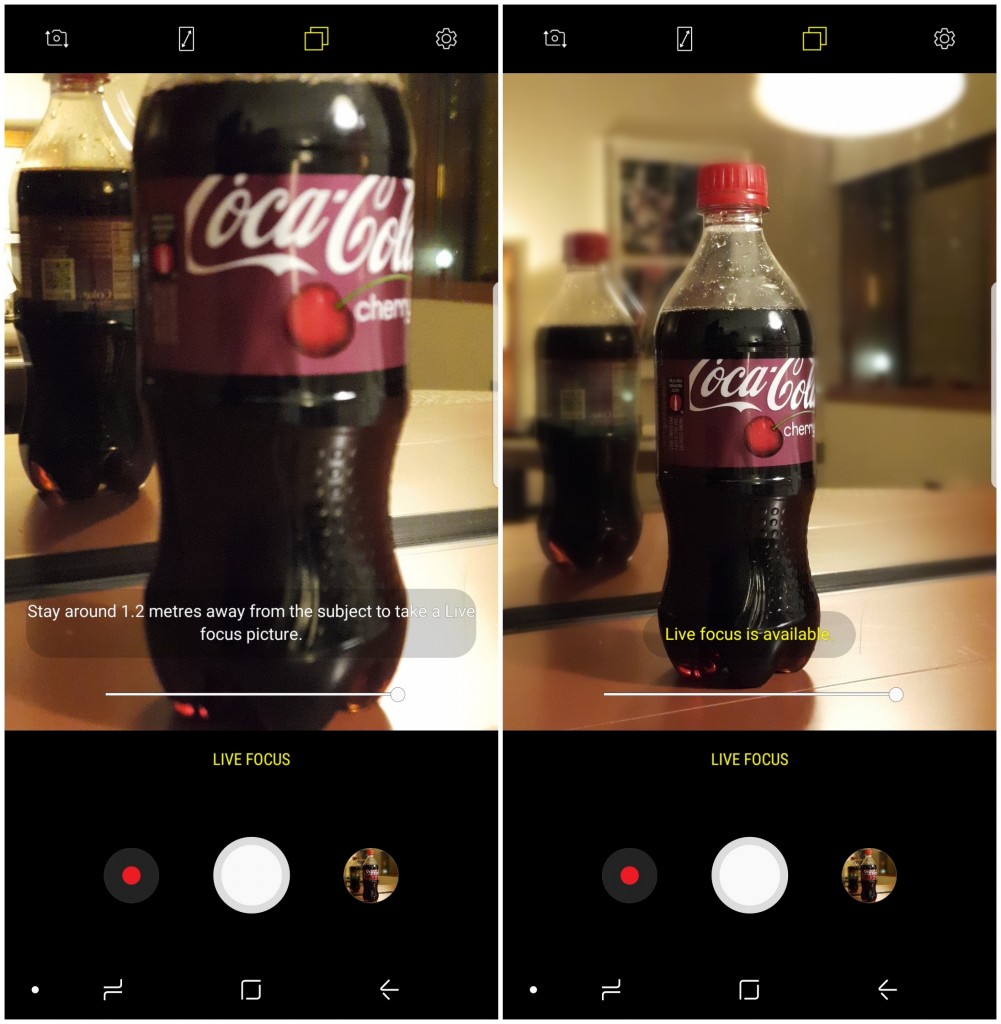 Live Focus works best when the object is 1.2 m away from the camera and it doesn't work if the object is too near or too far.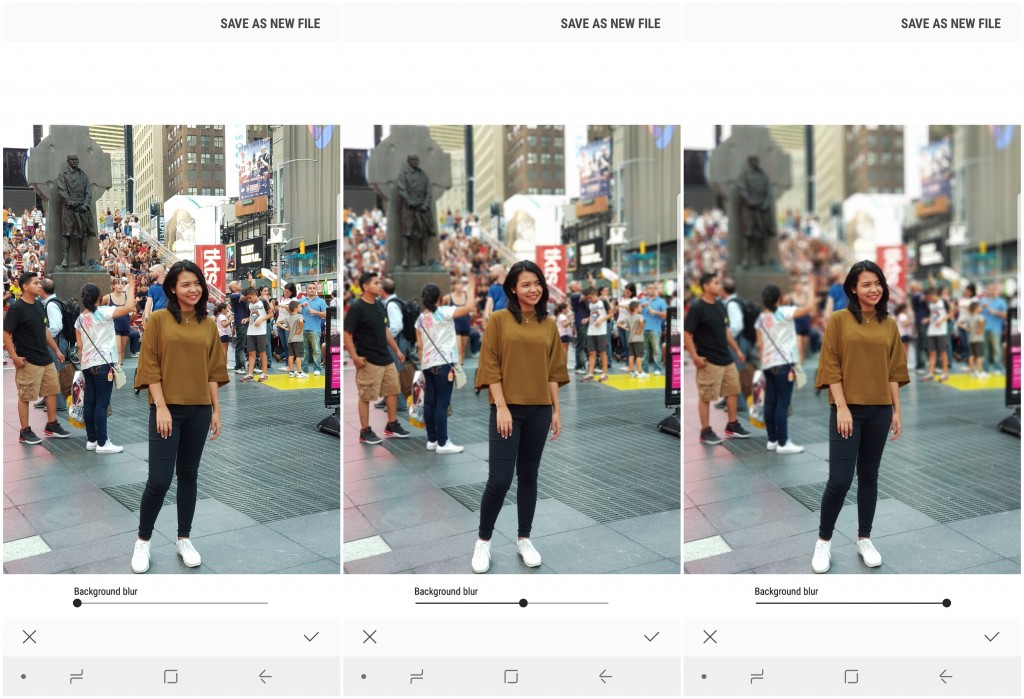 The "Bokeh effect" aka background blur can be adjusted manually for your own favourite preference.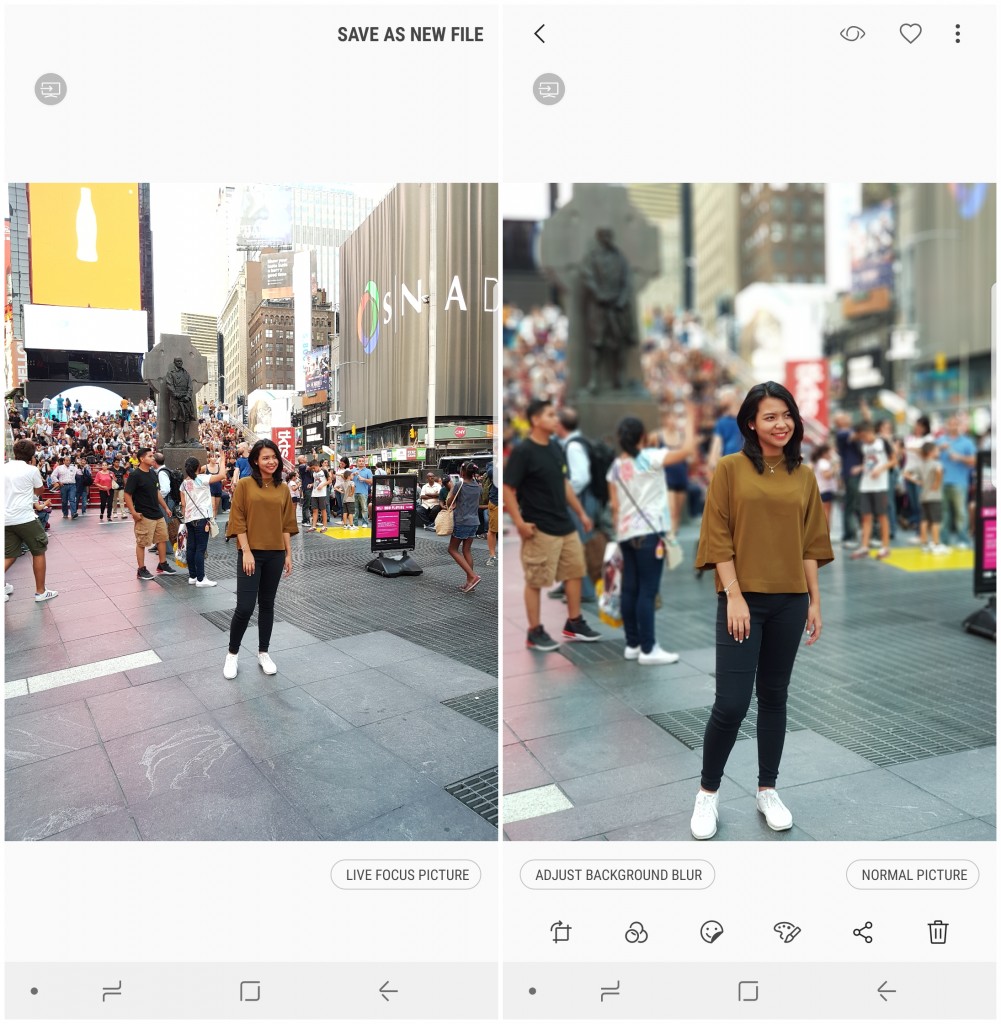 There is also a dual capture mode that saves the image with background blur and another image without post-Bokeh modification.
Here are some of the sample shots from the Note 8 Live Focus feature.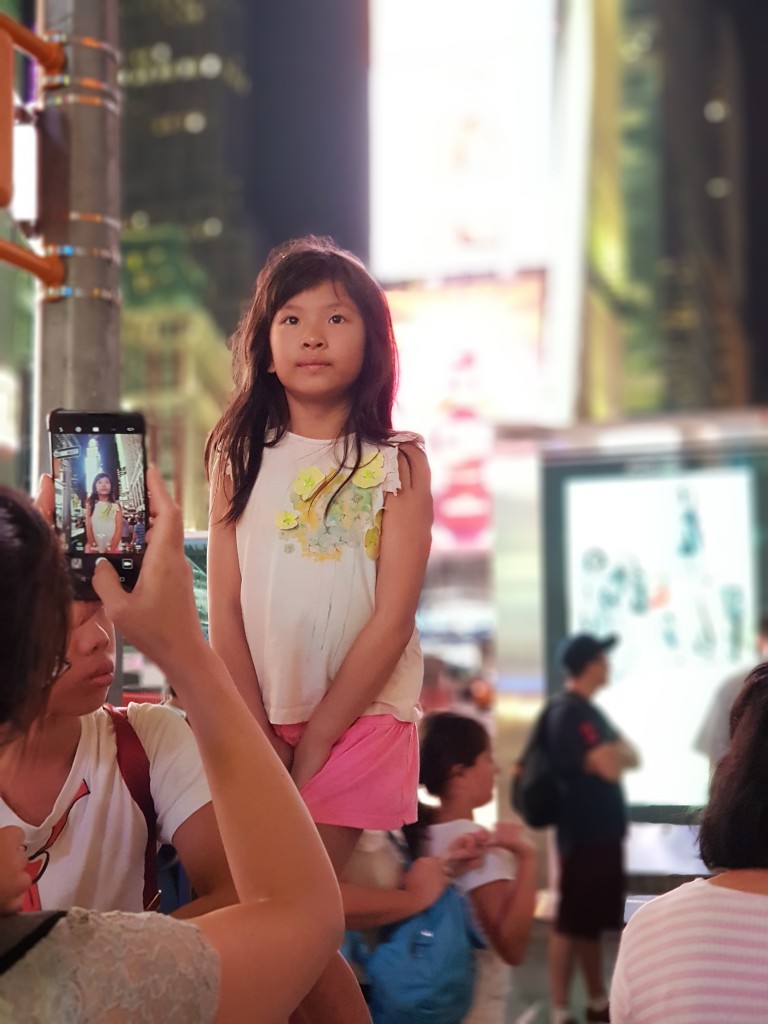 Now let's see the powerful shots taken from Note 8 at bright daylight!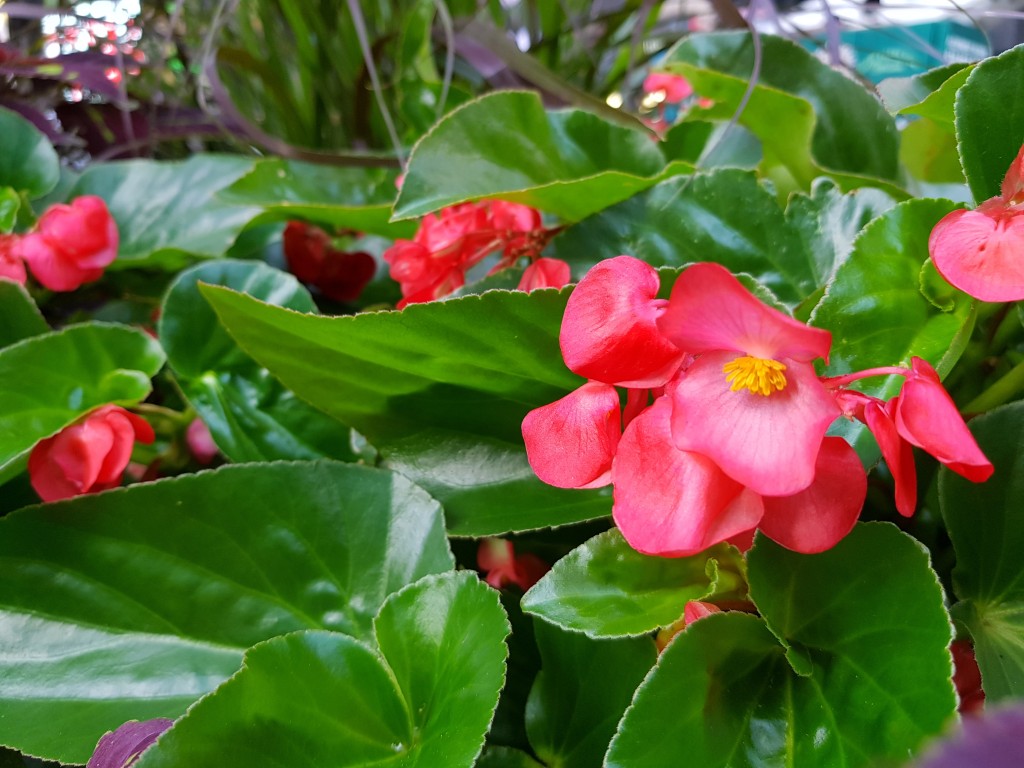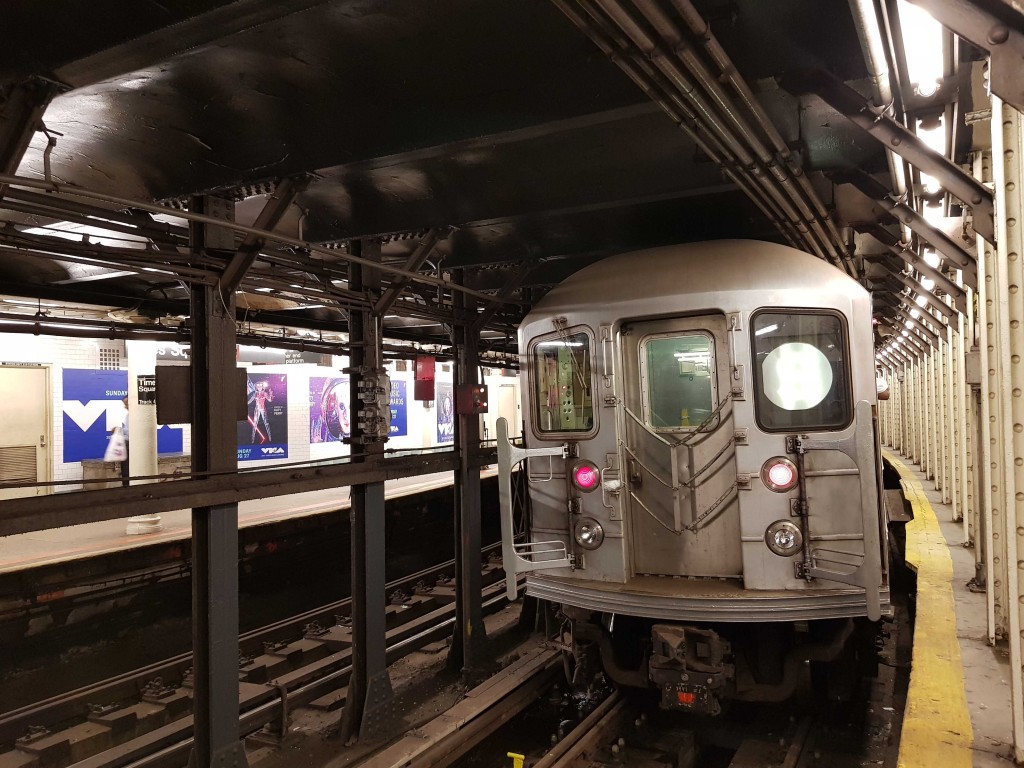 dApart from Live Focus, Note 8's camera also comes with a 2x times optical zoom. From the image above, it can be seen that the H&M logo can be clearly seen thanks to the optical lens dual rear camera combination.
Details are nicely preserved in shots taken at night. Nicely done!
In short, the Note 8's camera is above standard that captures stunningly beautiful pictures with a great balance in colour and noise control. Shots from the night are easy than before with the Dual OIS where every single moment is captured throughout the lens. There's lot more camera features to explore!