According to official Samsung forum, they will be launching One UI 4 testing phase on the Galaxy S21 series.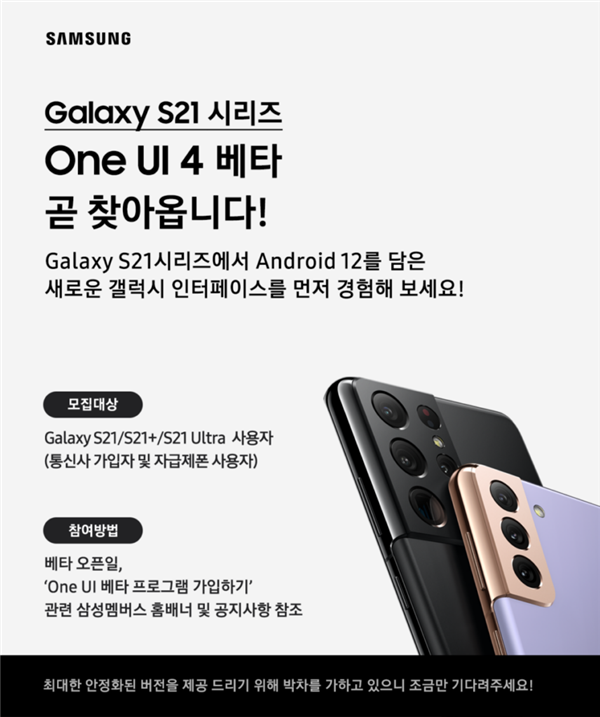 However Samsung has not mentioned when they will be releasing this development version of OneUI 4 to the market. The new One UI 4 will be based on Android 12.
Other sources stated that the One UI 4 will begin testing this August which comes with all new icons and including the new Material You design language from the Android 12. It also optimize the device with Exynos 2100 and Snapdragon 888. Some improvement could be made with the Samsung Note app as more Samsung smartphone comes with S-Pen at today.
It is also predicted that the One UI 4 will be releasing around November to December this year and rumor has it that Samsung will announce this development and testing plan on the upcoming Galaxy Unpacked event.