Does anyone has any idea on the legacy of the legendary flagship killer – OnePlus One smartphone? The OnePlus was known for creating the smartphone with the best bang for the buck and runs on the latest Android Operating Source Project. Today, it is a known fact that OnePlus 3 flagship smartphone is coming soon which will sport a 6GB RAM and powered by state of the art Qualcomm Snapdragon 820 processor!
OnePlus 3 has silently appeared on GeekBench 3 website along with its specifications: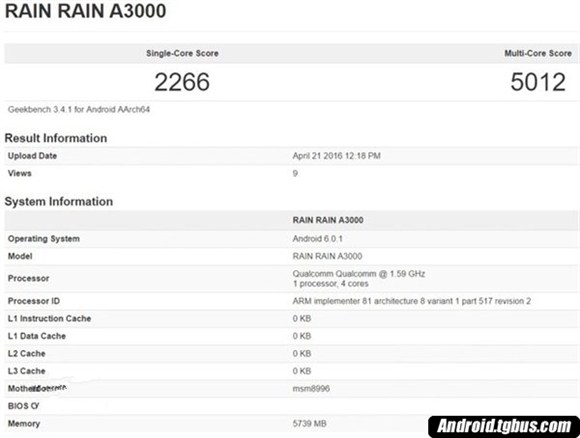 Codenamed Rain Rain A3000, the alleged OnePlus 3 comes with a single core benchmark at 2266 and multicore benchmark score at 5012 which certainly looks impressive!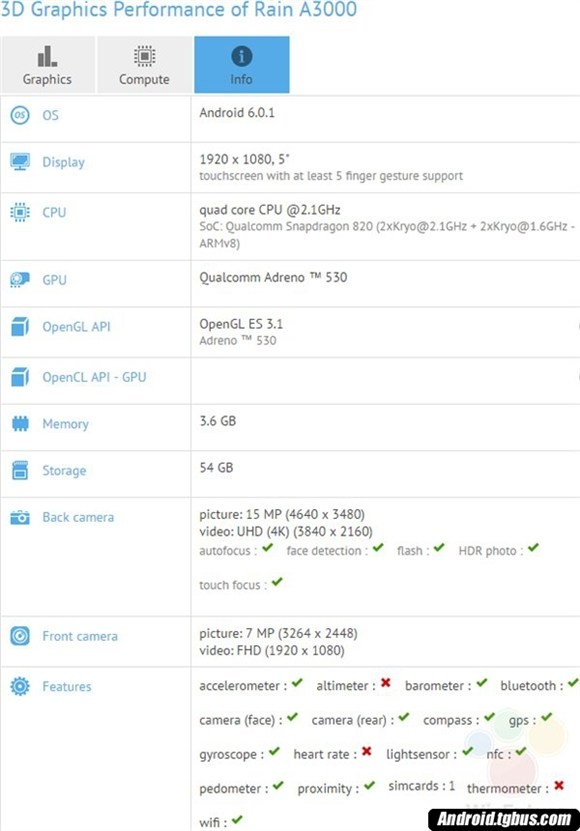 Besides, it is also heard that the OnePlus 3 will come with a premium and standard version that sports a 6GB RAM and 4GB RAM for the latter. RAM sizes aside, the OnePlus 3 will comes with 5 inches Full HD display, a 7MP front camera and 15MP rear camera and runs on Android 6.0. Will it be running Cynogenmod or HydrogenOS? Let's find out that time.
As it was estimated to be launched around 28th of May, the pricing for the OnePlus 3 comes at RMB 2299 (~RM1400) for standard version while the premium one comes at RMB 2499 (~RM1517). Does the prices looks amazing?
Source : Android.tgbus, knowyourmobile